November 10, 2019
Posted by:

Elijah Gartin

Categories: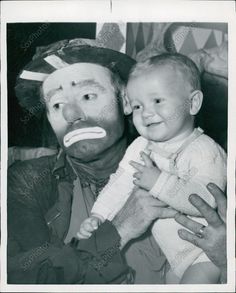 Do you have a child you are bringing to the PAMLA 2019 Conference in San Diego? If so, they are welcome to join you at panels and events. And some of our PAMLA panels and events are great for kids. For example, feel free to bring your children (and other guests) with you to Thursday's Warm-up Act – The Art of Teaching Creative Writing in Our Communities: SCIPP. This creative writing workshop, from 11:20 am until 12:50 pm in Pacific C in the Wyndham (on Thursday, November 14), welcomes any family members who might want to join you for this fun, creative workshop.
And there are other events also great for children accompanied by adults (feel free to bring your children to any event or session, of course, as long as they aren't disruptive–that no disruptive rule goes for adults, as well, by the way). Would your children like to learn about red-nose clowning? If so, there are still a few seats available for the Comedy Performance Workshop: Red-Nose Clowning event on Friday, November 15, from 8:30 to 10 am in Pacific D.
If you could, please log in at pamla.ballastacademic.com and click on the Membership & Registration tab to make a reservation for the Red-Nose Clowning Workshop, the Art of Teaching Creative Writing Workshop, or other events. That helps us to have a better idea of our expected numbers.
Some other events perfect for kids? How about our PAMLA Friday Night Reception, aboard the Berkeley Ferryboat, from 5-8 pm? There will be snacks, the Berkeley is part of the San Diego Maritime Museum, and there will also be free face painting available! Or how about Sunday's Chicano Park: A Cultural Excursion? An outing to a terrific park in a terrific neighborhood? Why not! Or, if your children are a bit older, how about Conversations with Clowns (Having Coffee), or Creating the Joker: Frank Quitely in Conversation with Laurence Grove and Charles Hatfield, or Children's Poetry Today: A Creative Writing Reading featuring Joseph Thomas and Michael Heyman, or Memory Lines and Other Stories. (Come to think of it, these are some of the sessions and events on our Must-Do List, as well!) To explore the conference program for other sessions or events your child might enjoy, go here: https://pamla.ballastacademic.com/Webforms/Schedule.aspx
If you will have a child with you, please let Executive Director Craig Svonkin ([email protected]) know, so he can add them to the friends and family list. And if you think your kid would like us to make them a name tag, let Craig know that, too.
So, welcome to PAMLA's parents and guardians, and welcome to your children, too! You are all welcome at PAMLA 2019!