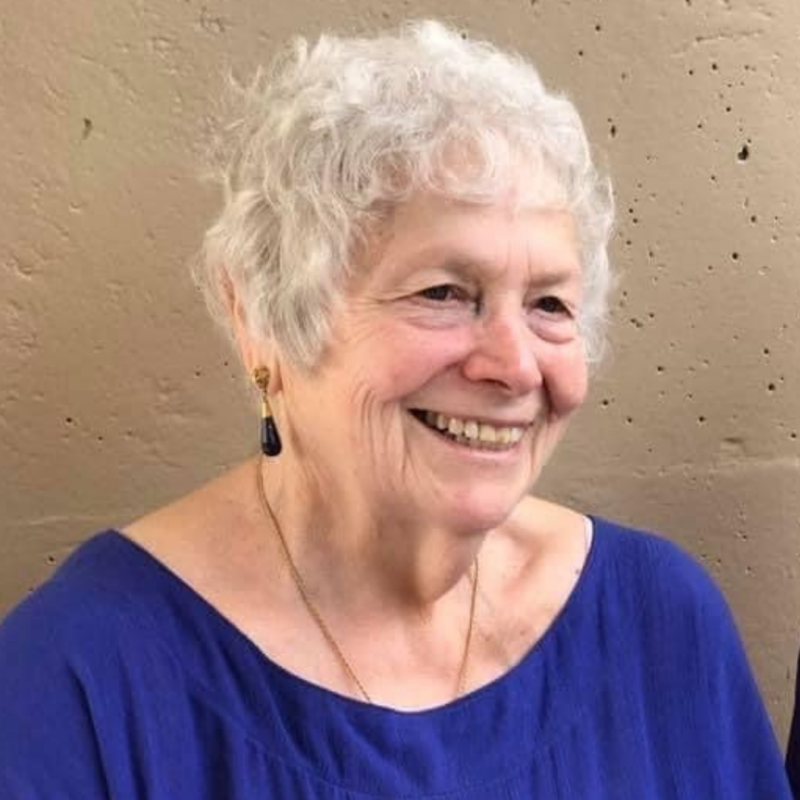 What is the Paula Svonkin Creative Arts Fund?
The Pacific Ancient and Modern Language Association (PAMLA), a non-profit humanities association established in 1903 as the Philological Association of the Pacific Coast, and the westernmost affiliate of the Modern Language Association (MLA), is proud to announce the establishment of the Paula Svonkin Creative Arts Fund. It is the hope of the Svonkin family that many will donate to the Paula Svonkin Creative Arts Fund so as to support creative artists and bring about greater interaction between the creative artists and scholars at the annual PAMLA conference.
Paula Svonkin (1939-2022) was a loving mother and grandmother, a hard working business owner and community leader, and a lover of the arts. She spent her life encouraging and supporting young people and a wide array of cultural, artistic, and children's organizations. Born in Los Angeles, California, Paula raised four children while working on behalf of a variety of organizations, including a number of Southern California synagogues, in support of young people, culture, justice, and the arts. She taught her children, Bob, Craig, Scott, and Jeanine, as well as her many grandchildren and young friends, the importance of literature, theatre, art, education, family, tradition, hospitality, kindness, and humor.
Thanks to initial generous donations in her name by her sister, Pam Dubin, her children, Bob and his wife Daani-Ruth, Craig (PAMLA Executive Director), Scott, and Jeanine, and family friends including Martin Kevorkian, David Boyd, Cynthia and Kenneth Kuhn, Imke Meyer and Heidi Schlipphacke, Melissa Axelrod, Dorothy E. Tanaka, Jeremiah Axelrod and Lil Delcampo, John Ganim, Andrew Howe, Vernon and Winona Howe, Amy Robbins, Sandra Doe, Charles Hatfield, Sonia Christensen and Russell McDermott, Paula Svonkin's legacy of support for literature, culture, and the arts will continue with the Paula Svonkin Creative Arts Award.
Those who wish to donate to the Paula Svonkin Creative Arts Fund may do so via pamla.ballastacademic.com (log in and then click on Donate), or may send checks (made out to PAMLA) to PAMLA, P.O. Box 461245, Denver, CO 80246 (please put "Svonkin Fund" in the check's note, and indicate your name, address, and email address). Alternatively, donations may be made via PayPal:
Log in to PayPal and then search for PAMLA via [email protected] (using the Send Money option).

Note which fund you wish to donate to ("Svonkin Creative Arts Fund") in the memo line below.

For the recipient's name, type "PAMLA."
When you are ready to donate, click on the "Donate to a Friend" option, so as to avoid any additional fees or charges.
What is the Paula Svonkin Creative Arts Award?
The scholarship award associated with this fund will be given to a PAMLA member attending the annual PAMLA conference who has created a poem, short story, brief play, graphic text, piece of visual art, work of creative nonfiction, or some other creative work connected to the conference theme. The winning piece will also be included on the PAMLA Arts Matter website.
Writers and creative artists who wish to apply for the Paula Svonkin Creative Arts Award may do so at pamla.ballastacademic.com now! Click on the Scholarship button on the top of the page, and submit your artistic work today!

For questions concerning the Paula Svonkin Creative Arts Fund or the Award, please contact PAMLA Executive Director Craig Svonkin: [email protected] or 626-354-7526.