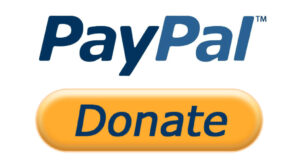 Some friends of PAMLA asked if they could donate to PAMLA's General Fund during these difficult times via a Paypal donation. And after a bit of research, we have a yes for you all!
If you can, please donate via our donation, membership, and registration Website, since that helps us to keep the best records. But if that's tough for you, try this Paypal link (and email Craig Svonkin your vital info for our records)!
And as always, thank you for any and all donations! We really appreciate any form of support from our community, whether small, medium, or large.
If you have any questions about PAMLA or how to donate to PAMLA, please email PAMLA Executive Director, Craig Svonkin, or call at 626-354-7526.