President
Yolanda Doub, California State University, Fresno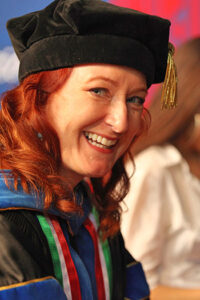 Yolanda A. Doub received her Ph.D. in Spanish from the University of Colorado, Boulder in 2005, with a specialization in 20th and 21st Century Spanish American Narrative. She is Professor of Spanish at California State University, Fresno, where she teaches undergraduate and graduate courses on the Spanish American Bildungsroman, Borges, Mexican culture, the Spanish American "Boom," and major Hispanic novelists. Her scholarship focuses on coming-of-age stories in Latin American and Latinx literature and film, as well as Southern Cone and Mexican literature, adaptation studies, and film studies. Her published academic work includes Journeys of Formation: The Spanish American Bildungsroman (Peter Lang, 2010), essays on Bernice Zamora and Luis Alberto Urrea in Latinos: Great Lives from History (Salem, 2012), and articles in Hispanic Review and Symposium.
Yolanda visited her first PAMLA conference in 2010, and it has been her favorite organization. In 2013, she proposed Adaptation Studies as a special session, and she helped it develop into a standing session by 2016. From 2015 to 2018, Yolanda had the pleasure of serving a three-year term on the PAMLA Executive Committee, which deepened my appreciation and understanding of our organization. On the Executive Committee, she also served on the PAMLA Graduate Student Scholarship Committee in 2017, helping to award scholarships to thirty-six graduate students to defray their costs to attend the conference in Hawaii that year. In 2018, Yolanda served as a member/reader on the first-ever Pacific Coast Philology Outstanding Article Award Committee. She would like to see PAMLA continue to grow in a manner that preserves the organization's strengths in cultivating strong language, linguistics, and foreign literatures sessions at the annual PAMLA conference, as well as in its success at welcoming and professionalizing graduate students and junior faculty, while continuing to offer independent scholars, artists, faculty from schools with heavy teaching loads, and researchers from Tier 1 institutions a venue to share their research interests and engage with each other.
Vice President
Juan Delgado, California State University, San Bernadino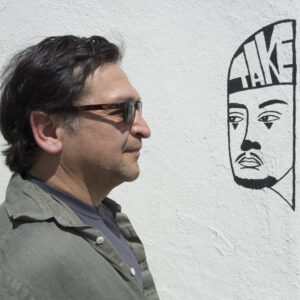 Juan Delgado is Professor Emeritus in the English Department at California State University, San Bernardino, where, in addition to his professorial duties, he chaired the English and Communication Studies Departments and served as the university's interim provost. His collections of poetry include Green Web (1994), published by the University of Georgia Press and selected by poet Dara Weir for the Contemporary Poetry Prize; El Campo (1998), a collaboration with the Chicano painter Simon Silva and published by Capra Press; and Rush of Hands (2003), published by the University of Arizona Press. His most recent book, Vital Signs (2013),was a collaboration with photographer Thomas McGovern and won the Before Columbus Foundation's American Book Award.
One can find a sample of his poetry and a critical essay on his last book at the Poetry Foundation: https://www.poetryfoundation.org/poets/juan-delgado. In recent years, he has presented his photopoetics and signage throughout southern California in museum exhibitions such as Más Allá del los Fencesat the Peppers Gallery in Redlands, 2017. Manos, Espaldas y Blossoms, a collaborative art project with Thomas McGovern featured their artwork and poetry in the groves of the California Citrus State Historical Park, 2018 (http://sweet-sour-citrus.org/projects/manos/). Sign Language, a mixed media exhibition at the CSUN Art Galleries, featured the collaborative work of McGovern and Delgado, and the artwork of Amando Lerma and Carlos Ramirez, aka "The Date Farmers" (https://www.csun.edu/mike-curb-arts-media-communication/art-galleries/events/sign-language).
Second-Vice President
Peter Schulman, Old Dominion University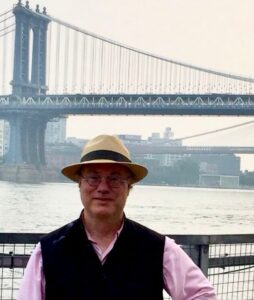 Peter Schulman is Professor of French and International Studies at Old Dominion University where he was just designated "Eminent Scholar." He is the author of The Sunday of Fiction: The Modern French Eccentric as well as Le Dernier Livre du Siècle with Mischa Zabotin. He is currently co-editor in chief of an online journal of eco-criticism, Green Humanities and has co- edited the following books: The Marketing of Eros: Performance, Sexuality and Consumer Culture ; Chasing Esther: Jewish Expressions of Cultural Difference and Rhine Crossings: France and Germany in Love and War. He is currently working on a Kolkata-US poetry anthology, Nights at the Calcutta Café. He has translated Jules Verne's last novel The Secret of Wilhelm Storitz; George Simenon's The 13 Culprits as well as Marie Darrieussecq's On Waves; Suburban Beauty from poet Jacques Reda; Adamah from poet Celine Zins; Ying Chen's collection of haiku Impressions of Summer. His translation of Marie Nimier's play Another Year, Another Christmas was performed by the Haberdasher Theater company in Columbus Ohio and New York City in November 2017. He co-hosts a podcast series on Contemporary Quebecois Writers and Filmmakers, and one on Contemporary French Musicians. He was Associate Producer on the 2019 documentary I Found it a the Video Store (dir. Robin Paez) which has screened at the Richmond and Austin Film Festivals. He currently organizes a yearly poetry festival between Norfolk, VA and Montreal, and a city-wide Night of Ideas in conjunction with the world-wide initiative sponsored by the French Cultural Services.
Executive Director
Craig Svonkin, Metropolitan State University of Denver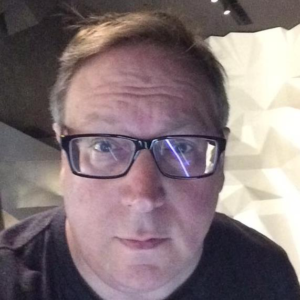 Craig Svonkin grew up Southern California, where he received his B.A. from USC, his M.A. from California State University, Los Angeles, and his Ph.D. from the University of California, Riverside. He is a writer of flash fiction and prose poetry fragments, a Professor of English at Metropolitan State University of Denver, and a dedicated fan of the Museum of Jurassic Technology, David Wilson's meta-museum discussed in Craig's essay "If Only L.A. Had a Soul: Spirituality and Wonder at the Museum of Jurassic Technology." He has had the pleasure of serving as PAMLA's Executive Director since March 2009.
Craig's published essays include "Postmodern Documentary: The Return of the Magus on Video" (2016), "From Disneyland to Modesto: George Lucas and Walt Disney" (2012), "Manishevitz and Sake, the Kaddish and Sutras: Allen Ginsberg's Spiritual Self-Othering" (2010), "A Southern California Boyhood in the Simu-Southland Shadows of Walt Disney's Enchanted Tiki Room" (2011), "From Robert Lowell to Frank Bidart: Becoming the Other; Suiciding the White Male 'Self'" (2008), and "Melville and the Bible: Moby-Dick; Or, The Whale, Multivocalism, & Plurality" (2001).
Craig is the co-editor of The Bloomsbury Handbook of Contemporary American Poetry (2023) with Steven Gould Axelrod. As part of the Bloomsbury Handbook, Craig conducted and edited (or co-conducted and edited) many interviews with poets and poetry scholars, as well as writing the essay "From Shingled Hippo to Gay Unicorn: Self-Othering in Bob Kaufman and Other Beats." He has also co-authored "Introduction: The Metafamily" (2018, with Steven Gould Axelrod), "A New Parliament of Fouls: The 2015 Lion and the Unicorn Award for Excellence in North American Poetry" (with Lissa Paul and Kate Pendlebury), "Old Guard→Avant-Garde→ Kindergarde: The 2014 Lion and the Unicorn Award for Excellence in North American Poetry" (with Lissa Paul and Donelle Ruwe), "Outside the Inside the Box: The 2013 Lion and the Unicorn Award for Excellence in North American Poetry" (with Michael Joseph and Donelle Ruwe) and New Directions in American Literary Scholarship: 1980-2002 (with Emory Elliott), and co-edited the symposium "Why Comics Are and Are Not Picture Books" (with Charles Hatfield) and the special issue of Pacific Coast Philology (volume 53, no. 2, Fall 2018) on "The Metafamily" (with Steven Gould Axelrod).
Please email Craig Svonkin with any questions or suggestions about PAMLA: [email protected] (or feel free to call: 626-354-7526).
Treasurer/Advancement Officer
John D. Schwetman, University of Minnesota, Duluth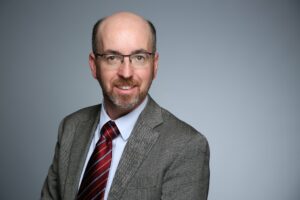 John D. Schwetman is an Associate Professor of English in the Department of English, Linguistics and Writing Studies at the University of Minnesota Duluth, where he specializes in twentieth-century US and world literatures. His article titled "'Shadowy Objects in Test Tubes': Marking Grievance in Kazuo Ishiguro's Never Let Me Go" came out in the November 2017 issue of Interdisciplinary Literary Studies. A chapter titled "'I Was in Italy . . . and I Spoke Italian': Fighting Other People's Battles in Hemingway's A Farewell to Arms," appeared in Hemingway in Northern Italy (U Press of Florida, 2017).
He is currently working on a book on twentieth-century US travel narrative titled Far from Home: Cosmopolitanism and the Unsettling of America in Twentieth-Century U. S. Travel Narrative. He received his Ph.D in English at the University of California, Irvine in 1999, he has taught and lived in Duluth ever since.
Pacific Coast Philology Editors
Cheryl Edelson, Chaminade University of Honolulu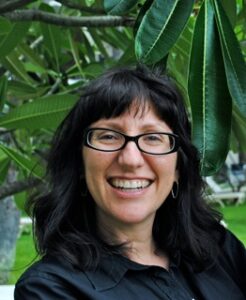 Cheryl Edelson is Professor of English and Dean of the School of Humanities, Arts, and Design, at Chaminade University of Honolulu. She served as president of PAMLA in 2014. Since 2007, she has served as co-organizer of the Oceanic Popular Culture Association—a regional chapter of the Popular Culture Association. The OPCA Conference meets biennially in Honolulu and will celebrate its tenth conference in May 2022. Cheryl also serves on the Executive Board of Children's Literature Hawai'i. Her research and teaching interests include Film and Television Studies, American Literatures, and Popular Culture. Cheryl co-edited and wrote the introduction to the collection, The Interior Landscapes of Breaking Bad (Rowman & Littlefield, 2019). Her writing has appeared in Pacific Coast Philology, The Methods of Breaking Bad: Essays on Character, Narrative, and Ethics, and Vampire Films Around the World.
Richard Hishmeh, Palomar College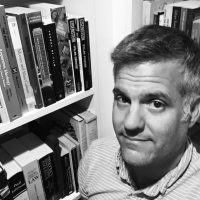 Richard Hishmeh's teaching and research interests include Rhetoric, American Literature, Poetry, and Film and Visual Culture. His scholarship has appeared in journals including,  Modern Language Studies, The Journal of American Culture, and the Hemingway Review. Professor Hishmeh is co-editor of Pacific Coast Philology, the official journal of the Pacific Ancient and Modern Language Association (PAMLA), a regional branch of the Modern Language Association. He  has served as a member of PAMLA's Executive Committee (2014-2017), and he is the recipient of Palomar's Faculty Senate Award for Scholarly and Professional Achievement, 2016. With Jason Spangler of  Riverside City College, Hishmeh  is co-author of the textbook, Writing Up: Reading and Writing for College Readiness (BVT 2016). His latest publication, a chapter entitled, "Claiming Their Place: Contemporary Arab American Poetry and Poetics," is forthcoming in the Bloomsbury Handbook of Contemporary American Poetry (2022).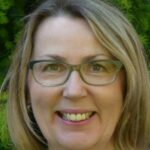 Petra Fiero, Western Washington University
Petra S. Fiero grew up in Bavaria, Germany, and earned her Ph.D. at the University of Nebraska-Lincoln in 1994. She is Professor of German at Western Washington University in Bellingham, WA. Her specialty is German-Jewish literature of the postwar period. She authored articles on Jean Améry, Katja Behrens, Barbara Honigmann, and Vladimir Vertlib, and published the monographs Schreiben gegen Schweigen: Grenzerfahrungen in Jean Amérys autobiographischem Werk (Georg Olms Verlag, 1997), and Zwischen Enthüllen und Verstecken. Eine Analyse von Barbara Honigmanns Prosawerk (Max Niemeyer Verlag, 2008). Her most recent publication "Transnationale Erinnerungen in Vladimir Vertlibs Drama ÜBERALL NIRGENDS lauert die Zukunft" was published in the Journal of Austrian Studies 51.4 (2019), and won the Max Kade Prize for best article of 2018. She is currently working on a book-length study on Austrian writer Vladimir Vertlib where she discusses topics such as exile, emigration, loss, memory, and Jewish life in the former Soviet Union and contemporary Austria and Germany. Petra S. Fiero served as President of the Washington Chapter of the American Association of Teachers of German from 2008-10. A regular presenter at PAMLA conferences, she has also chaired several sessions and served on the organizing committee for the 2018 PAMLA conference in Bellingham.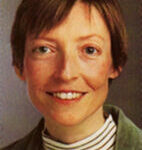 Carole-Anne Tyler, University of California, Riverside
Carole-Anne Tyler is an Associate Professor of English at the University of California, Riverside, where she has been a faculty member for thirty years. Her advanced degrees are from Brown University: a Ph.D. in English and a M.A. (M.F.A. equivalent) in Creative Writing. Her research and teaching interests include literary and cultural theory, gender and sexuality, film and visual culture, postmodernism, modernism, and fiction. She co-founded and chaired for many years UCR's Film and Visual Culture program, now the Department of Media and Cultural Studies, and co-founded the minor in LGBT studies, now offered under the auspices of the Department of Gender and Sexuality Studies (she also was an active cooperating faculty member when the latter was the Department of Women's Studies). She has one book, Female Impersonation (Routledge 2003), and is at work on a second on the gaze, the voice, and the ethics of sexual difference that will focus on identity and representation, with special attention to film theory and film studies, gender and sexuality, and psychoanalysis.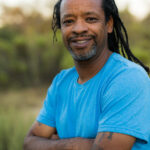 Jerry Rafiki Jenkins, Palomar College
Jerry Rafiki Jenkins has a BA in Sociology and PhD in Literature from the University of California, San Diego, which he received in 2002. Rafiki is Professor of English at Palomar College in San Marcos, California, where he has taught courses on composition, critical thinking, Multicultural Studies, and African American literature and history. Rafiki is also a lecturer at San Diego State University, where he has taught courses on African American vampire fiction and representations of blackness in literature and culture. Rafiki's research focuses on black speculative fiction and film, and his peer-reviewed articles appear in Screening Noir, African American Review, Journal of Children's Literature, Science Fiction Studies (2022), and PAMLA's Pacific Coast Philology. Rafiki is also the author of The Paradox of Blackness in African American Vampire Fiction (Ohio State UP, 2019), and he has co-edited, with Martin Japtok, Human Contradictions in Octavia E. Butler's Work (Palgrave Macmillan, 2020) and Authentic Blackness/Real Blackness: Essays on the Meaning of Blackness in Literature and Culture (Peter Lang, 2011). Rafiki is currently completing a book-length manuscript on monstrosity in African American horror fiction.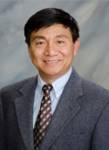 James Lu, California Baptist University
James J. Lu received his PhD in English from Duke University in 1992. His publications include articles in the journals of MELUS, Biography, and Tamkang Review. He translated American author Edith Wharton's novel The Age of Innocence from English to Chinese, published in 1986. Recently, he co-authored a book titled The Epistemological Construction of Critical Theory and Paradigms: American Horizon and Chinese Experience, to be published by Zhejiang University Press in 2022. Also forthcoming is an article titled "Two Tales of a City: An Ethnic and Cultural Study," to be published in the journal Academic Prospect, volume 15 (ISSN #: 1936-1246), fall 2021, pp. 2-14.
James began his teaching career in 1989 as a graduate instructor at Duke University's Writing Program where he taught for three years, followed by two years of teaching in the Department of Comparative Literature at Hamilton College in New York (1993-95), prior to his 26 years of teaching at California Baptist University (1995-present). At CBU, his administrative experiences include Interim Dean, College of Arts and Sciences (2009-2011); Associate Dean, College of Arts and Sciences (2012-2021); and Chair, Department of Modern Languages and Literature (2001-Present).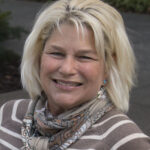 Dawn Dietrich, Western Washington University

Dawn Dietrich graduated with her Ph.D. from the University of Michigan and is currently Associate Professor of English at Western Washington University (WWU), where she engages in the multi-disciplinary field of Cultural Studies of Science and Technology with its intersections in the Digital Humanities. Dawn teaches a range of courses from Cybernetic Fiction: Narrative in the New Media Ecology to Post-Millennial Film, New Materialism, and Theories of Affect, offering classes in new media, film, experimental literature, and graphic narratives and comix. She has published in journals such as Film Quarterly, Contemporary Literature, and Word & Image: A Journal of Verbal/Visual Enquiry. Most recently, she is featured in the Special Issue of Pacific Coast Philology, "Ways of Seeing: Visuality, Visibility, and Vision," guest edited by Andrea Gogrof (vol. 54, issue 2: 2019), with her essay, "'For America to Rise It's a Matter of Black Lives/And We Gonna Free Them, so We can Free Us': 13th and Social Justice Documentaries in the Age of 'Fake News.'" In addition to directing the English graduate program and the University-wide Common Reading program (Western Reads) at WWU, Dawn has served on several non-profit boards, including the Pickford Film Center and the Lummi Island Heritage Land Trust. Engaging in participatory research within communities and collaborating on goals through a shared vision is something she values highly. This form of public "research and scholarship" happens collaboratively within a community, with rich opportunities for cross-cultural exchange, including working on tangible problems or goals that go beyond critique and have the ability to affect the material conditions of people and places.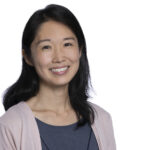 Satoko Kakihara, California State University, Fullerton

Satoko Kakihara is Associate Professor of Japanese at California State University, Fullerton. She received her Ph.D. in Literature from University of California, San Diego, and her B.A. in English and Linguistics and M.A. in Linguistics from Stanford University. At CSUF, Satoko teaches courses on Japanese language, literature, and culture. At previous institutions (including Nagoya University in Japan), she also taught research methods in cultural studies, undergraduate writing, and English as a Second/Foreign Language. She has published in venues including the electronic journal of contemporary japanese studies, the Japanese Studies journal, and the CATESOL Journal. She has also contributed to such volumes as Teaching Postwar Japanese Fiction (forthcoming 2023), Culinary Nationalism in Asia (2019), Asia-Pacific Film Co-productions (2019), and Migrant Identities of "Creole Cosmopolitans" (2011). Her first book, Women's Performative Writing and Identity Construction in the Japanese Empire, is forthcoming in 2022.
Graduate Student Representative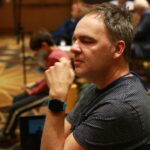 Russell McDermott, University of Southern California
Russell McDermott is a PhD candidate in the Cinema and Media Studies department at the University of Southern California, having earned his MA at New York University in Cinema and Media Studies. He worked for PAMLA as a graduate assistant from 2011-2016 and then as PAMLA's Communications Officer from 2016-2020. He has presented at or chaired sessions at PAMLA conferences since 2011, presiding over or chairing nine sessions and delivering six papers at PAMLA conferences. Russell has also represented PAMLA at a roundtable on the future of regional MLAs at the 2020 Modern Language Association. His research focuses on embodied simulation, Theory of Mind, and navigation and interaction in Walking Simulator video games and VR works. He is particularly interested in engaging with contemporary Neuroaesthetics in an effort to renegotiate boundary case texts to critically reexamine and expand medium ontologies, essentialisms, and formalisms.
2023 Nominating Committee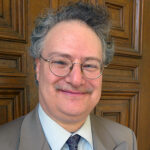 Jeremiah B.C. Axelrod, Occidental College
Jeremiah "Jem" Axelrod is Director of the Institute for the Study of Los Angeles (ISLA) at Occidental College in Los Angeles, where he also serves as Associate Professor of Cultural Studies, History, and Urban & Environmental Policy. In addition to a number of articles, he is the author of Inventing Autopia: Dreams and Visions of the Modern Metropolis in Jazz Age Los Angeles, published by UC Press in 2009. His research generally probes the connections between visuality, urban topography, memory, gender, race, and transportation in twentieth century urban environments, with an emphasis on the history and representational discourse of Southern California. He has been a member of the Pacific Ancient and Modern Language Association since 2003, serving from 2009 through 2011 on the Executive Committee. Over the years, he has created and subsequently helped usher to permanent status two special sessions: "Science Fiction in Literature and Film" and "Disney and Its Worlds."
Most recently, he was the 2021 PAMLA President, and has organized sessions on "Los Angeles," which debuted at the 2018 conference. He is also a winner of the 2019 Pacific Coast Philology Outstanding Article Award for his essay, "Mutiny on the Sofa: Historical Patterns of Patriarchy and Family Structure in American Science Fiction, 1945–2018."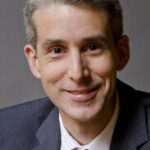 Martin Kevorkian, University of Texas at Austin

Born and schooled in California, Martin Kevorkian is Professor of English at the University of Texas at Austin, where he has served as Associate Chair, Interim Chair, and (currently) Director of the English Honors Program. Kevorkian earned a BS in Mechanical Engineering, with Honors in the Humanities, from Stanford University, where he also received an MA in English before earning his PhD at UCLA. He is the author of Color Monitors: The Black Face of Technology in America (Cornell UP, 2006) and Writing beyond Prophecy: Emerson, Hawthorne, and Melville after the American Renaissance (LSU, 2013), as well as articles in American Quarterly, ELH, NLH, Renascence, Leviathan, and the Nathaniel Hawthorne Review. In addition to his work on technology and race in contemporary culture and on the literature of the American Renaissance, he has published essays on John Ashbery, Samuel Beckett, Tim Burton, and Alfred Hitchcock.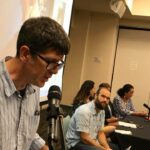 Stanley Orr, University of Hawai'i, West O'ahu
Hailing from Riverside, California, Stanley Orr is Professor of English and former Chair of the Humanities Division at the University of Hawai'i, West O'ahu, where he teaches courses in writing, literature, and screen studies. Orr earned a B.A. in English at U.C. Riverside and a Ph.D. in English at UCLA. He has published a number of essays in critical anthologies as well as articles in journals such as American Quarterly, Jouvert: A Journal of Postcolonial Studies, Literature/Film Quarterly, and Paradoxa: Studies in World Literary Genres. Orr's book, Darkly Perfect World: Colonial Adventure, Postmodernism, and American Noir (The Ohio State University Press, 2010), charts a trajectory of the noir ethos from fin de siècle adventure through postmodernist parody and revision. This study has been recognized for its distinctive situation of hard-boiled fiction and film noir within the context of colonial discourse. Orr also serves as a co-editor of The Pearson Custom Library: Introduction to Literature. At present, Orr is writing a book on the teleplays of Pasifika dramatist John Kneubuhl. In his latest publication—"'Welcome to the Fabled South': John Kneubuhl's Global Southern Gothic, 1959-1966" (forthcoming in Small Screen Souths: Interrogating the Televisual Archive [Louisiana State UP, 2017])—, Orr analyzes a number of the episodes that Kneubuhl contributed to Adventures in Paradise, Thriller, and The Wild Wild West, including innovative adaptations of fiction by William Faulkner, Robert E. Howard, and Cornell Woolrich.