President
Martin Kevorkian, University of Texas, Austin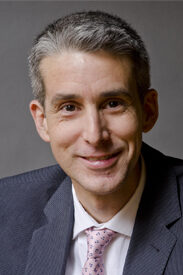 Born and schooled in California, Martin Kevorkian is Professor of English at the University of Texas at Austin, where he has served as Associate Chair, Interim Chair, and (currently) Director of the English Honors Program.  Kevorkian earned a BS in Mechanical Engineering, with Honors in the Humanities, from Stanford University, where he also received an MA in English before earning his PhD at UCLA. He is the author of Color Monitors: The Black Face of Technology in America (Cornell UP, 2006) and Writing beyond Prophecy: Emerson, Hawthorne, and Melville after the American Renaissance (LSU, 2013), as well as articles in American Quarterly, ELH, NLH, Renascence, Leviathan, and the Nathaniel Hawthorne Review. In addition to his work on technology and race in contemporary culture and on the literature of the American Renaissance, he has published essays on John Ashbery, Samuel Beckett, Tim Burton, and Alfred Hitchcock.
Vice President
 Jeremiah B.C. Axelrod, Occidental College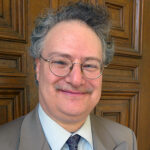 Jeremiah "Jem" Axelrod is Director of the Institute for the Study of Los Angeles (ISLA) at Occidental College in Los Angeles, where he also serves as Associate Professor of Cultural Studies, History, and Urban & Environmental Policy. In addition to a number of articles, he is the author of Inventing Autopia: Dreams and Visions of the Modern Metropolis in Jazz Age Los Angeles, published by UC Press in 2009. His research generally probes the connections between visuality, urban topography, memory, gender, race, and transportation in twentieth century urban environments, with an emphasis on the history and representational discourse of Southern California. He has been a member of the Pacific Ancient and Modern Language Association since 2003, serving from 2009 through 2011 on the Executive Committee. Over the years, he has created and subsequently helped usher to permanent status two special sessions: "Science Fiction in Literature and Film" and "Disney and Its Worlds." Most recently, he has organized a new session on "Los Angeles," which debuted at the 2018 conference and he is a winner of the 2019 Pacific Coast Philology Outstanding Article Award for his essay, "Mutiny on the Sofa: Historical Patterns of Patriarchy and Family Structure in American Science Fiction, 1945–2018."
Second-Vice President
 Yolanda Doub, California State University, Fresno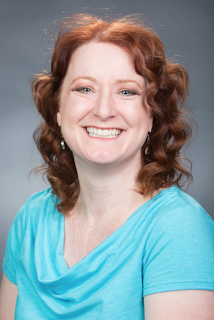 Yolanda A. Doub received her Ph.D. in Spanish from the University of Colorado, Boulder in 2005, with a specialization in 20th and 21st Century Spanish American Narrative. She is Professor of Spanish at California State University, Fresno, where she teaches undergraduate and graduate courses on the Spanish American Bildungsroman, Borges, Mexican culture, the Spanish American "Boom," and major Hispanic novelists. Her scholarship focuses on coming-of-age stories in Latin American and Latinx literature and film, as well as Southern Cone and Mexican literature, adaptation studies, and film studies. Her published academic work includes Journeys of Formation: The Spanish American Bildungsroman (Peter Lang, 2010), essays on Bernice Zamora and Luis Alberto Urrea in Latinos: Great Lives from History (Salem, 2012), and articles in Hispanic Review and Symposium.
Yolanda visited her first PAMLA conference in 2010, and it has been her favorite organization. In 2013, she proposed Adaptation Studies as a special session, and she helped it develop into a standing session by 2016. From 2015 to 2018, Yolanda had the pleasure of serving a three-year term on the PAMLA Executive Committee, which deepened my appreciation and understanding of our organization. On the Executive Committee, she also served on the PAMLA Graduate Student Scholarship Committee in 2017, helping to award scholarships to thirty-six graduate students to defray their costs to attend the conference in Hawaii that year. In 2018, Yolanda served as a member/reader on the first-ever Pacific Coast Philology Outstanding Article Award Committee. She would like to see PAMLA continue to grow in a manner that preserves the organization's strengths in cultivating strong language, linguistics, and foreign literatures sessions at the annual PAMLA conference, as well as in its success at welcoming and professionalizing graduate students and junior faculty, while continuing to offer independent scholars, artists, faculty from schools with heavy teaching loads, and researchers from Tier 1 institutions a venue to share their research interests and engage with each other.
Pacific Coast Philology Editor
Cheryl Edelson, Chaminade University of Honolulu

Cheryl Edelson is Professor of English and Dean of the School of Humanities, Arts, and Design, at Chaminade University of Honolulu. She served as president of PAMLA in 2014. Since 2007, she has served as co-organizer of the Oceanic Popular Culture Association—a regional chapter of the Popular Culture Association. The OPCA Conference meets biennially in Honolulu and will celebrate its tenth conference in May 2022. Cheryl also serves on the Executive Board of Children's Literature Hawai'i. Her research and teaching interests include Film and Television Studies, American Literatures, and Popular Culture. Cheryl co-edited and wrote the introduction to the collection, The Interior Landscapes of Breaking Bad (Rowman & Littlefield, 2019). Her writing has appeared in Pacific Coast Philology, The Methods of Breaking Bad: Essays on Character, Narrative, and Ethics, and Vampire Films Around the World.
Executive Director
Craig Svonkin, Metropolitan State University of Denver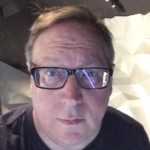 Craig Svonkin grew up Southern California, where he received his B.A. from USC, his M.A. from California State University, Los Angeles, and his Ph.D. from the University of California, Riverside. He is a writer of flash fiction and prose poetry fragments, a Professor of English at Metropolitan State University of Denver, and a dedicated fan of the Museum of Jurassic Technology, David Wilson's meta-museum discussed in Craig's essay "If Only L.A. Had a Soul: Spirituality and Wonder at the Museum of Jurassic Technology." He has had the pleasure of serving as PAMLA's Executive Director since March 2009.
Craig's published essays include "Postmodern Documentary: The Return of the Magus on Video" (2016), "From Disneyland to Modesto: George Lucas and Walt Disney" (2012), "Manishevitz and Sake, the Kaddish and Sutras: Allen Ginsberg's Spiritual Self-Othering" (2010), "A Southern California Boyhood in the Simu-Southland Shadows of Walt Disney's Enchanted Tiki Room" (2011), "From Robert Lowell to Frank Bidart: Becoming the Other; Suiciding the White Male 'Self'" (2008), and "Melville and the Bible: Moby-Dick; Or, The Whale, Multivocalism, & Plurality" (2001).
Craig has also co-authored "Introduction: The Metafamily" (2018, with Steven Gould Axelrod), "A New Parliament of Fouls: The 2015 Lion and the Unicorn Award for Excellence in North American Poetry" (with Lissa Paul and Kate Pendlebury), "Old Guard→Avant-Garde→ Kindergarde: The 2014 Lion and the Unicorn Award for Excellence in North American Poetry" (with Lissa Paul and Donelle Ruwe), "Outside the Inside the Box: The 2013 Lion and the Unicorn Award for Excellence in North American Poetry" (with Michael Joseph and Donelle Ruwe) and New Directions in American Literary Scholarship: 1980-2002 (with Emory Elliott), and co-edited the symposium "Why Comics Are and Are Not Picture Books" (with Charles Hatfield) and the special issue of Pacific Coast Philology (volume 53, no. 2, Fall 2018) on "The Metafamily" (with Steven Gould Axelrod).
Please email Craig Svonkin with any questions or suggestions about PAMLA: director@pamla.org (or feel free to call: 626-354-7526). 
Treasurer/Advancement Officer
  John D. Schwetman, University of Minnesota, Duluth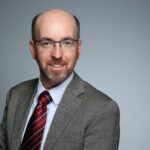 John D. Schwetman is an Associate Professor of English in the Department of English, Linguistics and Writing Studies at the University of Minnesota Duluth, where he specializes in twentieth-century US and world literatures. His article titled "'Shadowy Objects in Test Tubes': Marking Grievance in Kazuo Ishiguro's Never Let Me Go" came out in the November 2017 issue of Interdisciplinary Literary Studies. A chapter titled "'I Was in Italy . . . and I Spoke Italian': Fighting Other People's Battles in Hemingway's A Farewell to Arms," appeared in Hemingway in Northern Italy (U Press of Florida, 2017). He is currently working on a book on twentieth-century US travel narrative titled Far from Home: Cosmopolitanism and the Unsettling of America in Twentieth-Century U. S. Travel Narrative. He received his Ph.D in English at the University of California, Irvine in 1999, he has taught and lived in Duluth ever since.
Members at Large
Terms Expire 2021
Melissa Axelrod, University of New Mexico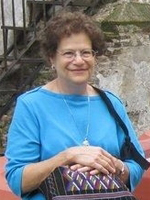 Melissa Axelrod is a Professor and Regents' Lecturer in the Department of Linguistics at the University of New Mexico. Her primary research areas are 1) morphosyntax and semantics in polysynthetic languages and 2) language preservation and revitalization in Native American language communities. She began work on Northern Athabaskan in 1981, and has published a book and many articles on the Koyukon language and has also collaborated on volumes of texts and pedagogical materials, as well as a comprehensive dictionary. She has been working on language revitalization efforts in the Southwest since 1995. She began working on projects with the Jicarilla Apache community in 1996, in particular, as PI of the NSF-funded Dictionary of Jicarilla Apache project (W. Phone, M. Olson, and M. Martinez. Abáachi Mizaa Láo Ilkee' Shijai: Dictionary of Jicarilla Apache. By UNM Press, 2007).  More recently, she has been collaborating, along with a UNM team of students and graduates, with the Language Program at Nanbé Pueblo on a dictionary and pedagogical materials. The comprehensive Dictionary of Nanbé Tewa will be printed for community use this year. She has also been working with colleagues on a documentation project for Ixhil Mayan since 2001, involving a trilingual grammar and pedagogical materials, and she has been participating in the O'odham Ñe'ok Revitalization Project since 2009. She was recently awarded the Linguistic Society of America's Ken Hale Prize for her work on language documentation.
Peter Schulman, Old Dominion University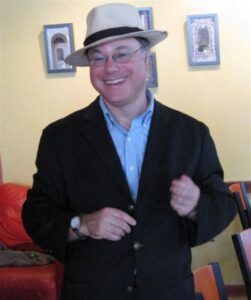 Dr. Peter Schulman is the author of The Sunday of Fiction: The Modern Eccentric (Purdue University Press, 2003) as well as Le dernier livre du siècle (Romillat, 2001) with Mischa Zabotin. He has edited a critical edition of Jules Verne's The Begum's Millions (Wesleyan University Press, 2005) and recently translated  a meditation on waves by Marie Darrieussecq, On Waves (VVV editions, 2014) and Ying Chen's Impressions of Summer (Finishing Line Press, 2016); Jules Verne's last novel The Secret of Wilhelm Storitz(University of Nebraska Press. 2012) as well as Suburban Beauty from poet Jacques Reda (VVV editions, 2009) and Adamah from Céline Zins (Gival Press, 2010). He is currently co-editor in chief with Josh Weinstein of a new journal of eco-criticism, Green Humanities: A Journal of Ecological Thought in Literature, Philosophy and the Arts and is at work on a book on French filmmaker Alain Resnais for the University of Mississippi Press and a translation of Jules Verne's unpublished plays, A Thousand and Second Night and Other Plays by Jules Verne (West Warwick, RI: Bear Manor Fiction, The Palik Series, 2017). In addition to his publications, he is also President and Producer of the Haberdasher Theater in NYC and Columbus, and is at work on a documentary titled American Cinemathèque with director Robin Paez. He translated Marie Nimier's play Noel revient tous les ans which was performed in NYC and Columbus Ohio in November by the Haberdasher Theater Company. He has organized international film festivals and started a yearly Virginia Beach-Quebec Poetry Festival with the Maison de la Poesie in Montreal. He was elected to the MLA Executive Committee of the Division of Twentieth-Century French Literature (2004-2009) and the executive committee of the Societé des Professeurs Français et Francophone (SPFFA) since 2001. He currently serves on the Editorial Board of five different journals including The French Review, Nouvelles Francographies, and French Studies in Southern Africa.
Terms Expire 2022
Marta Albalá Pelegrín, California State Polytechnic Univ., Pomona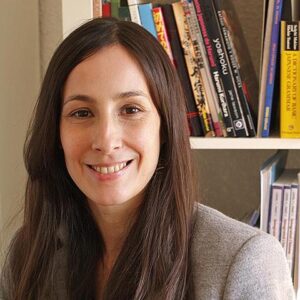 Marta Albalá Pelegrín is an Assistant Professor at Cal Poly Pomona, where she teaches courses on Early Modern Spanish Literature, Transatlantic Theater and Comparative Early Modern Drama. She holds a doctorate in Spanish and Luso-Brazilian Cultures and Languages from the Graduate Center, CUNY. She has taught at Queens College, and Princeton University, and has been invited to teach as Visiting Assistant professor at UCLA (Spring 2019). She is also an Associate of the Center for Medieval and Renaissance Studies (UCLA), Affiliated faculty of the center for 17th and 18th Century Studies (UCLA), an Associate of The Mediterranean Seminar and a member of Diversifying the Classics, directed by Barbara Fuchs (UCLA), which promotes the appreciation and translation of Hispanic Classical Theater in the Los Angeles area and beyond. Marta has been the recipient of several fellowships and grants sponsored by the NEH, Fulbright HAYS Program, Mellon Foundation, Folger Shakespeare Library and McGill University and she has been invited to present her work at Princeton University, UCLA, the University of Barcelona and CUNY, The Graduate Center. Her research focuses on the study of Spanish, Italian and French Early Modern Theater, Mediterranean Literary History, history of the Book, history of Diplomacy and Visual Culture. She has published articles and book chapters in Toronto U Press, Brepols,Bulletin of Spanish Studies, Journal of Royal Studies, Revista Canadiense de Estudios Hispánicos, E-Humanista, Celestinesca, and Pacific Coast Philology. Currently she is working on her book project Entertaining the Pope: International Diplomacy and Performance in the Roman Curia (1470- 1530), which analyzes the contributions of sixteenth-century "comedia" to Iberian and Mediterranean intellectual and humanistic discourses, with a keen eye on the importance that performance came to have for diplomatic and evangelizing enterprises. Marta is also co-translating with Mac Test the Hispanic Early Modern play La Monja Alférez (The Lieutenant Nun), based on the life of the female born Catalina de Erauso. This is probably the first play to portray a real-life transsexual character that fought (and won) for the recognition of his rights, after having sailed to Latin America and having served as a soldier and a conquistador.
Brigitte Prutti, University of Washington, Seattle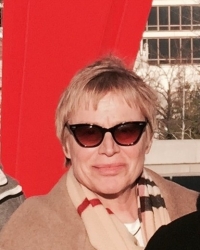 Brigitte Prutti is Professor of German and chair of the German department at the University of Washington, Seattle. She holds degrees in German literature and history from the Karl Franzens Universität Graz, Austria, and the University of California at Irvine. Her areas of research and teaching encompass modern Austrian and German literature since the 18th century, history of drama, modern prose fiction, and gender studies. More recent publications include a monograph on Viennese post-classical theatre and two book-length essays on the Austrian late modernist Thomas Bernhard and the mechanisms of literary distinction as well as on 19th century autobiographical prose. Current research interests include the recent surge of literary regionalism in the context of older practices of regional writing and the theatrical imagination of place with regard to 19th century Habsburg travel accounts to the Ottoman Empire and the Middle East. She serves as guest editor for a themed journal volume on Literary Vienna and is on the board of the Austrian Studies Association.
Terms Expire 2023
 Petra Fiero, Western Washington University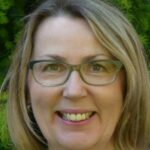 Petra S. Fiero grew up in Bavaria, Germany, and earned her Ph.D. at the University of Nebraska-Lincoln in 1994. She is Professor of German at Western Washington University in Bellingham, WA. Her specialty is German-Jewish literature of the postwar period. She authored articles on Jean Améry, Katja Behrens, Barbara Honigmann, and Vladimir Vertlib, and published the monographs Schreiben gegen Schweigen: Grenzerfahrungen in Jean Amérys autobiographischem Werk (Georg Olms Verlag, 1997), and Zwischen Enthüllen und Verstecken. Eine Analyse von Barbara Honigmanns Prosawerk (Max Niemeyer Verlag, 2008). Her most recent publication "Transnationale Erinnerungen in Vladimir Vertlibs Drama ÜBERALL NIRGENDS lauert die Zukunft" was published in the Journal of Austrian Studies 51.4 (2019), and won the Max Kade Prize for best article of 2018. She is currently working on a book-length study on Austrian writer Vladimir Vertlib where she discusses topics such as exile, emigration, loss, memory, and Jewish life in the former Soviet Union and contemporary Austria and Germany. Petra S. Fiero served as President of the Washington Chapter of the American Association of Teachers of German from 2008-10. A regular presenter at PAMLA conferences, she has also chaired several sessions and served on the organizing committee for the 2018 PAMLA conference in Bellingham.
 Juan Delgado, California State University, San Bernadino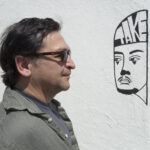 Juan Delgado is Professor Emeritus in the English Department at California State University, San Bernardino, where, in addition to his professorial duties, he chaired the English and Communication Studies Departments and served as the university's interim provost. His collections of poetry include Green Web (1994), published by the University of Georgia Press and selected by poet Dara Weir for the Contemporary Poetry Prize; El Campo (1998), a collaboration with the Chicano painter Simon Silva and published by Capra Press; and Rush of Hands (2003), published by the University of Arizona Press. His most recent book, Vital Signs (2013),was a collaboration with photographer Thomas McGovern and won the Before Columbus Foundation's American Book Award.
One can find a sample of his poetry and a critical essay on his last book at the Poetry Foundation: https://www.poetryfoundation.org/poets/juan-delgado. In recent years, he has presented his photopoetics and signage throughout southern California in museum exhibitions such as Más Allá del los Fencesat the Peppers Gallery in Redlands, 2017. Manos, Espaldas y Blossoms, a collaborative art project with Thomas McGovern featured their artwork and poetry in the groves of the California Citrus State Historical Park, 2018 (http://sweet-sour-citrus.org/projects/manos/). Sign Language, a mixed media exhibition at the CSUN Art Galleries, featured the collaborative work of McGovern and Delgado, and the artwork of Amando Lerma and Carlos Ramirez, aka "The Date Farmers" (https://www.csun.edu/mike-curb-arts-media-communication/art-galleries/events/sign-language).
Professor Delgado has experience with educational organizations at the local, national, and international levels. For instance, he is a board member for the Dorothy Ramon Learning Center, whose founder and president, Ernest H. Siva (Cahuilla/Serrano), is a Tribal leader with a distinguished record of service to Tribal communities. For several years, Professor Delgado has been the co-director of Native Voices: Poetry Festival, which celebrates native writers and artists and provides literary and artistic workshops for children and teens from the Morongo Reservation and local communities.
Carole-Anne Tyler, University of California, Riverside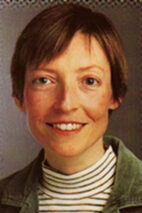 Carole-Anne Tyler is an Associate Professor of English at the University of California, Riverside, where she has been a faculty member for thirty years. Her advanced degrees are from Brown University: a Ph.D. in English and a M.A. (M.F.A. equivalent) in Creative Writing. Her research and teaching interests include literary and cultural theory, gender and sexuality, film and visual culture, postmodernism, modernism, and fiction. She co-founded and chaired for many years UCR's Film and Visual Culture program, now the Department of Media and Cultural Studies, and co-founded the minor in LGBT studies, now offered under the auspices of the Department of Gender and Sexuality Studies (she also was an active cooperating faculty member when the latter was the Department of Women's Studies). She has one book, Female Impersonation (Routledge 2003), and is at work on a second on the gaze, the voice, and the ethics of sexual difference that will focus on identity and representation, with special attention to film theory and film studies, gender and sexuality, and psychoanalysis.
Graduate Student Representative, Term Expires 2021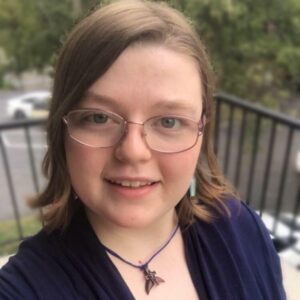 Emily Butler-Probst, University of Tennessee, Knoxville
Emily Butler-Probst is a Ph.D. student and Graduate Teaching Associate at the University of Tennessee, Knoxville. She received her B.A. from Metropolitan State University of Denver and her M.A. from the University of Colorado, Boulder. In her program at UT Knoxville, Emily studies the intersection of nineteenth-century American literature and religion. Her research focuses on the ways that Herman Melville and other nineteenth-century authors incorporate subversive biblical references in order to wrestle with the nature of belief and doubt. In a larger sense, she is fascinated by questions of epistemology, especially the ways in which faith, doubt, and delusion can dramatically alter that which individuals know to be true. Emily's undergraduate thesis focused on Melville's depiction of madness as a warning for individuals to avoid the obsessive pursuit of absolute truth, and her M.A. thesis explored Melville's ongoing cyclical journey from skepticism to faith and back to skepticism. In 2017, Emily published "Raciocultural Union and 'Fraternity of Feeling': Ishmael's Redemption in Moby-Dick." This article analyzes Ishmael's personal adoption of Queequeg's cultural identity as a mock conversion narrative, one that provides multicultural salvation to Ishmael and protects him from ideological destruction.
Nominating Committee for 2021
 Stanley Orr, University of Hawai'i, West O'ahu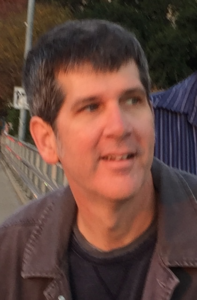 Hailing from Riverside, California, Stanley Orr is Professor of English and former Chair of the Humanities Division at the University of Hawai'i, West O'ahu, where he teaches courses in writing, literature, and screen studies. Orr earned a B.A. in English at U.C. Riverside and a Ph.D. in English at UCLA. He has published a number of essays in critical anthologies as well as articles in journals such as American Quarterly, Jouvert: A Journal of Postcolonial Studies, Literature/Film Quarterly, and Paradoxa: Studies in World Literary Genres. Orr's book, Darkly Perfect World: Colonial Adventure, Postmodernism, and American Noir (The Ohio State University Press, 2010), charts a trajectory of the noir ethos from fin de siècle adventure through postmodernist parody and revision. This study has been recognized for its distinctive situation of hard-boiled fiction and film noir within the context of colonial discourse. Orr also serves as a co-editor of The Pearson Custom Library: Introduction to Literature. At present, Orr is writing a book on the teleplays of Pasifika dramatist John Kneubuhl. In his latest publication—"'Welcome to the Fabled South': John Kneubuhl's Global Southern Gothic, 1959-1966" (forthcoming in Small Screen Souths: Interrogating the Televisual Archive [Louisiana State UP, 2017])—, Orr analyzes a number of the episodes that Kneubuhl contributed to Adventures in Paradise, Thriller, and The Wild Wild West, including innovative adaptations of fiction by William Faulkner, Robert E. Howard, and Cornell Woolrich.
 Katherine Kinney, University of California, Riverside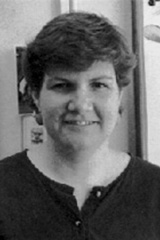 Katherine Kinney is Associate Dean of Arts and Humanities and Associate Professor of English at the University of California Riverside, where she teaches courses in 20th century American literature and film. She received her B.A. in English and History from the University of Washington and her PhD in English from the University of Pennsylvania. The author of Friendly Fire: American Images of the Vietnam War (Oxford 2000), she is currently writing a book entitled The Shock of Freedom: Acting, the Movies and the 1960s. Her most recent publication, "The Resonance of Brando's Voice," appears in Postmodern Culture (2014). She was Associate Editor of American Quarterly from 2003 to 2007 and on the editorial board of American Literature from 2002-2005.
Katherine Kinney has been an active participant of PAMLA for many years. She has organized and moderated panels and presented a number of papers at PAMLA conferences. In 2013, Katherine Kinney was selected as one of the speakers for the Special Forum: "Stages of Life: Age, Identity, and Culture" at the 111th Annual PAMLA Conference in San Diego, California.
 Andrea Gogröf, Western Washington University

Andrea Gogröf is professor in the interdisciplinary department of Liberal Studies at Western Washington University in Bellingham, Washington. Her book is entitled Defining Modernism: Baudelaire and Nietzsche on Romanticism, Modernity, and Richard Wagner. The relationship between Romanticism and Modernity continues to inform her present research in philosophy, literature and film. She has published articles on Charles Baudelaire, Friedrich Nietzsche, Peter Handke, Emile Zola and Michael Haneke. Other focal points are aesthetic representations and cultural expressions of concerns with hygiene, surveillance and voyeurism understood in their widest manifestations: the encroachment of public and state promoted standards of hygiene and the practice of surveillance onto the personal, the private-sphere, (self-) supervision and control, shifting modes of self-invention and the ritualized presentation of self in contemporary culture. Currently she is working on aesthetic reflections of the latest surveillance methods in contemporary American, German and French cultures with a special interest in literary texts, films and blogs that reflect generational differences of attitudes and actions concerning media control, its push for absolute transparency and the ensuing debates on rights, needs and possible indifference to privacy.
PAMLA Staff
Assistant Director
David John Boyd, Independent Scholar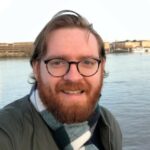 David John Boyd is the Assistant Director of PAMLA. He received his B.A. in English Literature and European History at Metropolitan State University of Denver (2011), his M.A. in Medieval and Renaissance Literature from the University of Glasgow (2012), and is a recent doctoral graduate of the University of Glasgow (2019). David has been a proud member of PAMLA since 2012 and became the Assistant Director of PAMLA in 2017. His duties include working with the Executive Director Craig Svonkin and the PAMLA Site Committee in the administration and organization of the annual conference. Email David at assistant@pamla.org if you have any questions about the conference.
David's primary research centers around the theoretical works of Walter Benjamin and Gilles Deleuze regarding discourses on world visual culture and media philosophies of temporality, modernity, and history, primarily in the scope of U.S.-Japan-Korea media exchanges. His other projects and interests include global youth culture and cosmopolitan fan cultures, and how they contribute to discourses on millennial Marxism, queer theory, and ecocriticism. David's publications include "Hollowed Out: Exhuming an Ethics of Hollowing in Tite Kubo's Bleach" (in Pacific Coast Philology, vol. 50.2, 2015) and "'Nonsensical is our thing!': Queering Fanservice as 'Deleuzional' desire-production in Trigger Entertainment's Kiru ra Kiru / Kill la Kill" (in Queer Studies in Media and Popular Culture, vol. 1.1, 2016), as well as a handful of forthcoming essays on South Korean webtoons, the television work of Japanese-American director Hiro Murai, digital historiography in Japanese mobile video games, and the original artwork of Glasgow-based comics artist, Frank Quitely. David is also a bimonthly peer reviewer to the Journal of Anime and Manga Studies.

Pacific Coast Philology Book Editor

Lina Geriguis, Cabrillo College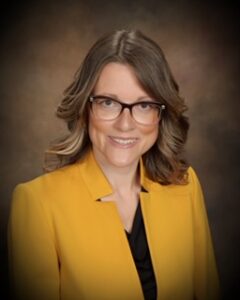 Lina Geriguis received her PhD in English from Claremont Graduate University in 2011. She has served as a book review editor for Pacific Coast Philology and Women's Studies: An Interdisciplinary Journal since 2010. Her research projects and publications explore questions of disability, environment, race, and ethnicity in American literature. Her essay, "'Rich in Pathological Instances:' Disability in the Early Reception Theory of Edith Wharton's Ethan Frome" received the Edith Wharton Society Award for a Beginning Scholar. Her book chapter, "Ecoliterary and Edith Wharton," is forthcoming in Teaching Edith Wharton's Major Novels and Short Fiction. Her teaching expertise includes multicultural literatures of the U.S., American Realism and Naturalism, American Gothic, literary theory and criticism,  college composition, and ESL. From 2012 to 2019, Geriguis was a lecturer at Chapman University. Currently, she teaches at Cabrillo College.