PAMLA 2021: Live in Las Vegas!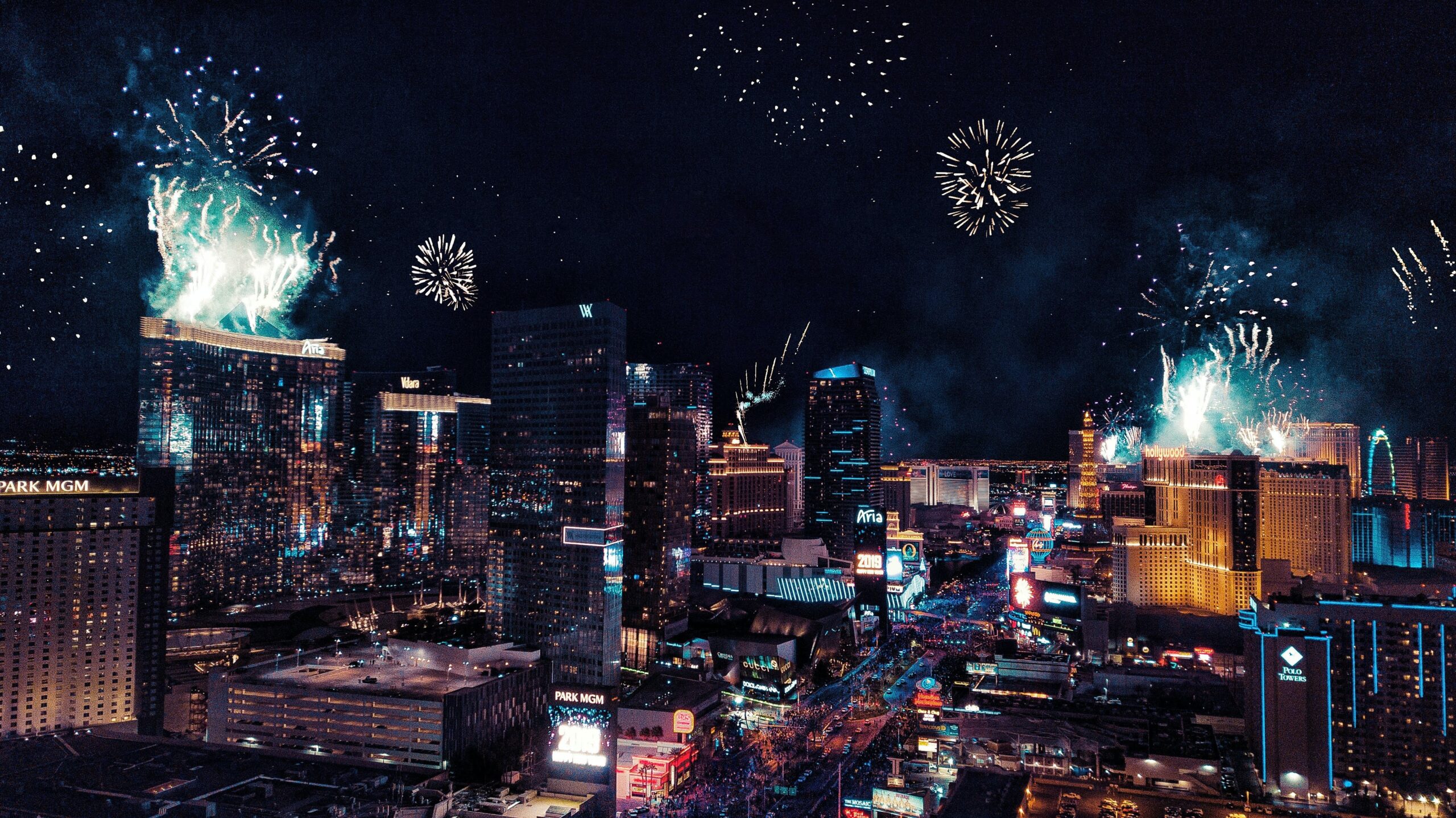 The 118th Annual PAMLA Conference

PAMLA 2021 will be held in Las Vegas, Nevada at the Sahara Las Vegas Hotel and Virtually between Thursday, November 11 and Sunday, November 14, 2021
In-person sessions will be at the Sahara on Thursday and Friday, November 11 and 12;
Virtual session will be held online on Saturday and Sunday, November 13 and 14.
For those visiting in-person, check out our Sahara floor plan here.
Visit our PAMLA 2021 Accommodations page for more information. As of today, we have a few Double and King rooms still available at the special PAMLA rate. If rooms do sell out, please email Executive Director Craig Svonkin at director@pamla.org ( he can place you on a wait list, to let you know if rooms at the Sahara become available).

This year's conference is co-sponsored by the University of Nevada, Las Vegas for hosting the conference, as well as the English Department of the University of Texas. The PAMLA Community at large thanks each and everyone of the members at UNLV and UT-Austin that helped make this year's conference a reality.
We also want to foster a safe and healthy in-person environment, so please do review our COVID-19 best practices primer.
PAMLA Dates and Deadlines
PAMLA Final Call: Proposals Welcome to a Few Sessions Until Sessions Filled
PAMLA membership payment due for all accepted conference participants: July 1, 2021 or when you find out you have been accepted
Regular conference payment period: June 1, 2021 – September 1, 2021
Late payment period: September 2, 2021 – November 1, 2021
After October 30, those who haven't paid their conference fees will be removed from the conference program
PAMLA 2021 Conference Theme
PAMLA 2021's Conference Theme is "City of God, City of Destruction," ideal for Las Vegas, a city known for its Janus-like nature as both a historic spiritual beacon in the frontier of the American West and a modern city that has celebrated the world's greatest cities! But PAMLA is an open city: open to panels and papers that connect to the special conference theme, and open to panels and papers that do not. More information about the conference theme is available here.
PAMLA would also like to give a special thanks to Nanette Hilton (University of Nevada, Las Vegas) for providing this year's PAMLA conference theme artwork, which we are keen on using for PAMLA 2021 merch, including masks, tote-bags, and t-shirts! Cheers, Nanette!
Nanette Rasband Hilton teaches composition and literature at the University of Nevada, Las Vegas where she is a doctoral candidate in English Literature. She holds a degree in Writing from Brigham Young University and a Masters in Language and Composition. Her research interests are at the intersections of rhetorics, nineteenth century American literature, and composition pedagogy.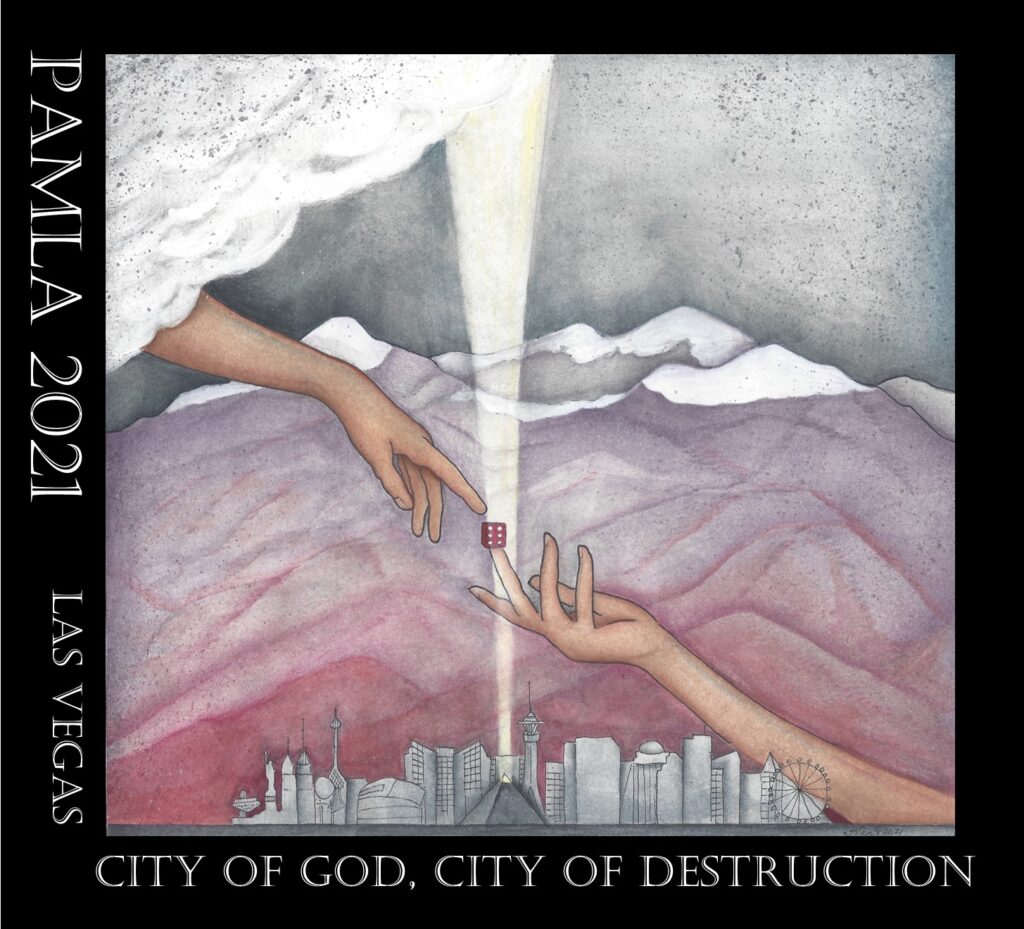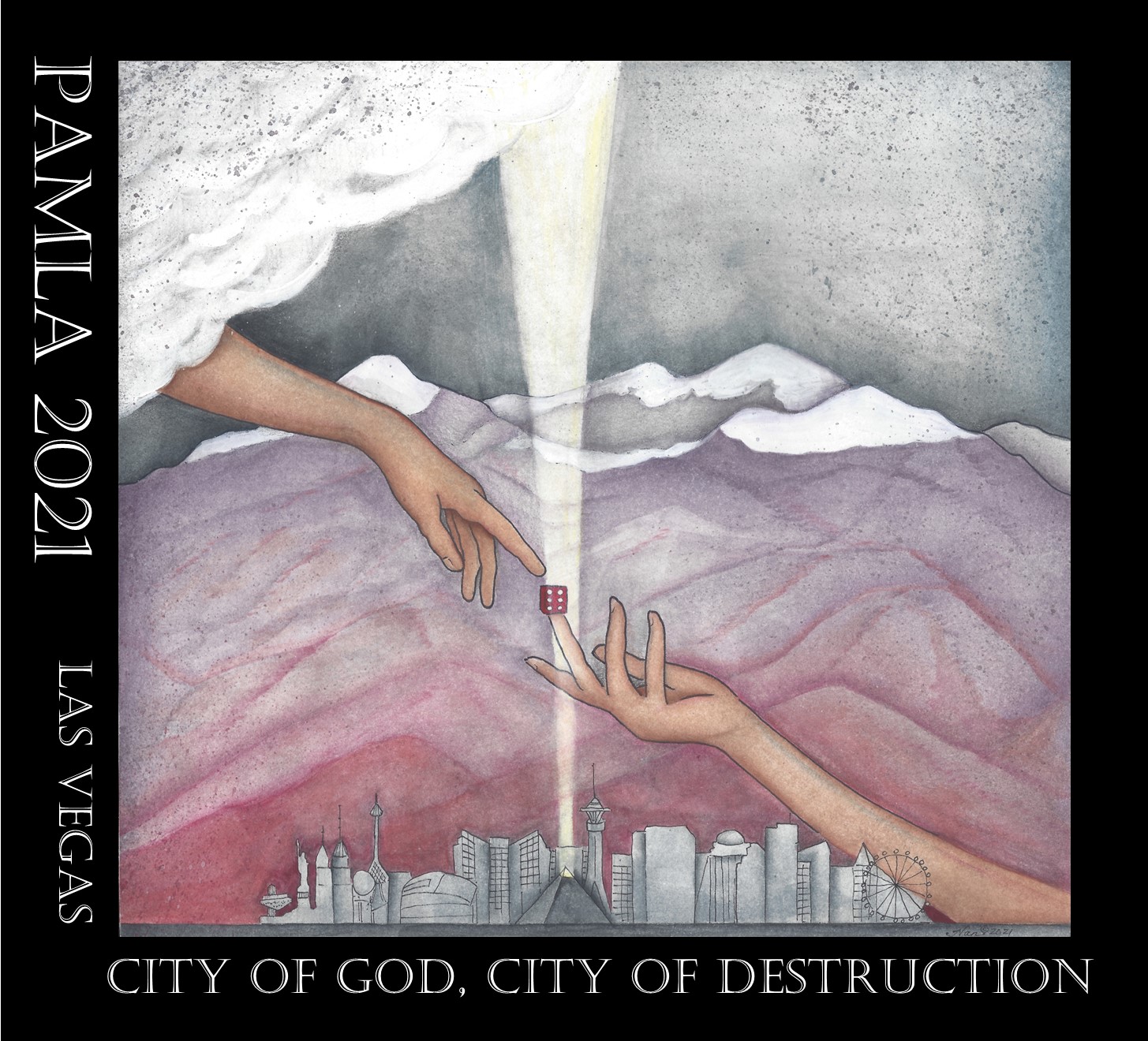 Hybrid Conference
In the attempt to offer options for those who are unable to travel during the ongoing COVID-19 pandemic, we wanted to offer the option for an in-person and virtual PAMLA conference experience.
All in-person sessions will be held on Thursday and Friday, November 11 and 12, and all virtual sessions will be held on Saturday and Sunday, November 13 and 14.
You can see which sessions are which (Virtual or In-Person) at our CFP Page.