PAMLA Distinguished Service Award 
The PAMLA Distinguished Service Award was established in 2011 to honor longstanding members who have distinguished themselves through extraordinary service to the organization. The award is presented at the PAMLA Annual Meeting. Should you know a PAMLA member you believe has earned this important mark of recognition, please contact PAMLA Executive Director Craig Svonkin ([email protected]) to nominate them.
PAMLA Distinguished Service Award recipients are:
2021: John Ganim
2019: Catherine Montfort
2018: Lorely French
2014: Steven Gould Axelrod
2013: Roswitha Burwick
2012: Frederick Burwick
2021: John Ganim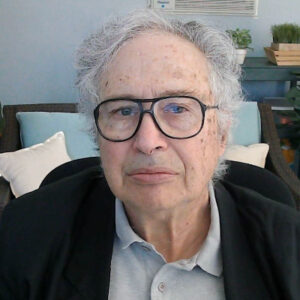 The 2021 PAMLA Distinguished Service Award was presented to John M. Ganim, Distingished Professor of English at the University of California, Riverside. Professor John Ganim received his Ph.D. from Indiana University in 1974, and has been a member of PAMLA for many years. Professor Ganim has been a Conference Host with UCR (2014), PAMLA's 113th President (2015-16), and a Pacific Coast Philology Special Issue Editor (2017). He has also been a foundational member of PAMLA's thriving medievalist community, and is credited for the growth and expansion of such standing sessions including British Literature and Culture: To 1700, Middle English Literature Including Chaucer, Medieval Literature and Culture, and Old English Literature Including Beowulf.

Professor Ganim is also the author of four books: Style and Consciousness in Middle English Narrative (1983), Chaucerian Theatricality (1990), both published by Princeton University Press and reprinted by the Princeton Legacy Press in 2014; Medievalism and Orientalism: Three Essays on Literature, Architecture and Cultural Identity (Palgrave 2005), which was translated into Arabic in 2012 as الاستشراق والقرون الوسطى by the Kalima Foundation; and Cosmopolitanism and the Middle Ages, coedited with Shayne Legassie (Palgrave 2013.) He has published over 50 articles and book chapters on medieval literature, as well as on how the medieval is engaged in film, architecture and political theory. He has served as President (2006-2008) of the New Chaucer Society, was a Guggenheim Fellow, and in 2013-2014, received the Distinguished Humanist Research Award from the College of Arts, Humanities and Social Sciences at UCR.
2019: Catherine Montfort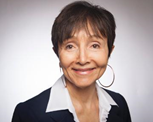 The 2019 PAMLA Distinguished Service Award was presented to Catherine R. Montfort, Professor of French and Women's and Gender Studies at Santa Clara University. Professor Catherine Montfort was born in Marseille, France and received her PhD from Stanford University. She has been a proud, dedicated PAMLA member for many years, serving the community as PAMLA President (2003-2004), as a member of PAMLA's Executive Committee, as presiding officer for many years of vibrant Women in French sessions at the annual PAMLA conference, and as Conference Host with Santa Clara University in 2001. Her service to PAMLA and the discipline is truly impressive.
Professor Montfort is the author of several books (among them Les Fortunes de Mme de Sévigné au XVIIème et XVIIIème siècle), and has written more than forty articles and chapters on various French literary notables including Agrippa d'Aubigné, Mme de Sévigné, Charlotte Corday, Mme de Staël, Mme Campan, Vigée Lebrun, Mme de La Tour du Pin, Simone de Beauvoir, Annie Ernaux and Pierrette Fleutiaux. She edited a book entitled Literate Women and the French Revolution of 1789, and has been editor of Simone de Beauvoir Studies, Pacific Coast Philology, and Women in French Studies. She has also edited or co-edited a number of Special Issues for Women in French Studies: 1) French and Francophone Women, 16th-21st Centuries: Essays on Literature, Culture and Society with Biographical and Media Resources, 2) French/Francophone Culture and Literature Through Film; 3) Les femmes et la lecture; and 4) Les femmes et le voyage. Her current scholarly work is on Paula Dumont and Irène Némirovsky.
2018: Lorely French

The 2018 PAMLA Distinguished Service Award was presented to Lorely French, Professor of German at Pacific University. Professor French has been an active, dedicated, and longtime member of PAMLA, having served as PAMLA Executive Director (1999-2005), PAMLA President (2012-2013), and Pacific Coast Philology Editor (2007-2010) and Pacific Coast Philology Special Issue Editor (2014). Professor French's years of dedicated service to PAMLA has earned her the gratitude of our organization.
Lorely French is Professor of German at Pacific University and the author of Roma Voices in the German-Speaking World (2015). Her articles include: '"If we didn't have this story, we would not have this day": Roma "Gypsy" Stories as Sustenance in Difficult Life States' (2014); 'How to Cook a Hedgehog: Ceija Stojka and Romani ("Gypsy") Cultural Identity Through the Culinary Literary Arts' (2010); 'LIVE-DANCE-PAINT-WRITE: A Multi-Media Project on Romani ("Gypsy") Artist, Writer, Singer, and Educator Ceija Stojka' (2010), and 'An Austrian Roma Family Remembers: Trauma and Gender in Autobiographies by Ceija, Karl, and Mongo Stojka' (2008). In 2009 she co-organized, with Dr Michaela Grobbel, the first exhibit of Ceija Stojka's artworks in the U.S. Lorely French is also a team member in the literature section of RomArchive for the presentation of Romani Literature in Austria, the U.S., and Canada and of the literary work by Ceija Stojka.
2014: Steven Gould Axelrod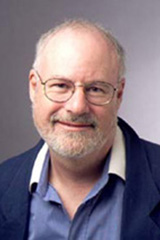 The 2014 PAMLA Distinguished Service Award was presented to Steven Gould Axelrod, Distinguished Professor of English at the University of California, Riverside. Professor Axelrod is a former President of PAMLA (2005-2006) and is presently a member of the Advisory Board of Pacific Coast Philology. He has been instrumental in helping PAMLA to develop in the areas of American literature and poetry. Like the previous recipients of this award, he has spent thousands of hours working on behalf of PAMLA, encouraging hundreds of scholars to get involved in the organization's annual conference and prestigious journal. His service to PAMLA and the discipline is truly something to be honored.
At UCR he occupied the McCauley Chair in Teaching Excellence and currently serves in the Academy of Distinguished Teachers. He is the author of Robert Lowell: Life and Art (Princeton 1978); Robert Lowell: A Reference Guide (G. K. Hall 1982); and Sylvia Plath: The Wound and the Cure of Words(Johns Hopkins 1990). He is co-editor of the New Anthology of American Poetry, Volumes 1-3 (Rutgers 2002, 2005, 2012). He has also edited Robert Lowell: Essays on the Poetry (Cambridge 1986); Critical Essays on Wallace Stevens (G. K. Hall 1988); Critical Essays on William Carlos Williams (G. K. Hall-Macmillan 1995); and The Critical Response to Robert Lowell (Greenwood 1999). His most recent articles have appeared in The Cambridge Companion to Elizabeth Bishop (Cambridge 2014); Robert Frost in Context (Cambridge 2014), and Primary Stein (Lexington 2014). He is presently writing a new book on Cold War Poetics and is co-editing Robert Lowell's Memoirs (Farrar, Straus and Giroux, forthcoming).
2013: Roswitha Burwick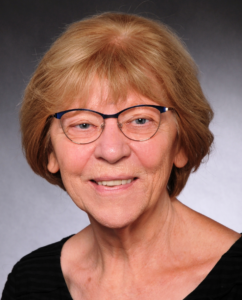 The 2013 PAMLA Distinguished Service Award was presented to Roswitha Burwick, Professor Emerita, Scripps College. Professor Burwick has been the co-editor, together with Friederike von Schwerin-High, of Pacific Coast Philology since 2010. She served as a member of the PAMLA Executive Committee from 1985-88 and from 2004-2006. Professor Burwick was also elected PAMLA President in 1993 and served as Second- and First-Vice President in 1991 and 1992, respectively.
Professor Burwick is a leading international scholar of German Romanticism and has published several books and countless articles on topics such as Achim von Arnim and science and women in Romanticism. She is one of the main editors of the Weimarer Arnim-Ausgabe, a historical critical edition of the complete works of the German Romantic poet Achim von Arnim. In 2007 she published a two-volume edition on Ludwig Achim von Arnim, Naturwissenschaftliche Schriften 1, which contains his publications on natural science. She is presently working on the second edited volume of Arnim's scientific writings. In collaboration with Olaf Breidbach, University of Jena, she has published a collection of essays entitled Physics Around 1800: Art, Science or Philosophy? in German and English (2012/2013). She also recently directed a collaborative student-faculty project with the title Merry Sorrows. (Un)Happy Endings. Fairy Tales For Our Time. (2010).
Although retired, Dr. Burwick continues to teach "Once Upon a Time: Interdisciplinary Approaches to the Fairy Tale," a course in the Scripps Interdisciplinary Core program. She is a member of numerous professional organizations and the Vice-President of the Internationale Arnim-Gesellschaft. In 2008 she was awarded the prestigious Certificate of Merit for Outstanding Achievement from the American Association of Teachers of German.
2012: Frederick Burwick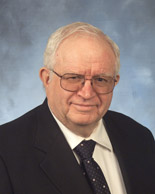 The first PAMLA Distinguished Service Award was presented in 2012 to the late Frederick Burwick (1936-2022), Research Professor of English, UCLA. Professor Burwick was PAMLA President from 1997-98 and Executive Director of PAMLA from 1978-81. He served as the managing editor of Pacific Coast Philology from 1978-81 and as editor from 1997-98.
Author and editor of thirty books, one hundred forty articles, and numerous reviews, his research is dedicated to problems of perception, illusion, and delusion in literary representation and theatrical performance. He has been named Distinguished Scholar by both the British Academy (1992) and the Keats-Shelley Association (1998). His book Poetic Madness and the Romantic Imagination (Penn State, 1996) won the Outstanding Book of the Year Award of the American Conference on Romanticism. He is also recipient of the Dickson Emeritus Award (2009) for outstanding achievement, and has been awarded the Andrew W. Mellon Foundation Emeritus Fellowship (2011-2012). Professor Burwick has enjoyed several visiting positions in Germany at the universities of Würzburg, Siegen, Göttingen, and Bamberg. At Göttingen he spent two years (1992-1994) as the Director of the UC Education Abroad Program. He has also lectured at the universities of Cologne, Heidelberg, Leipzig, and Munich in Germany as well as Oxford and Cambridge in England.