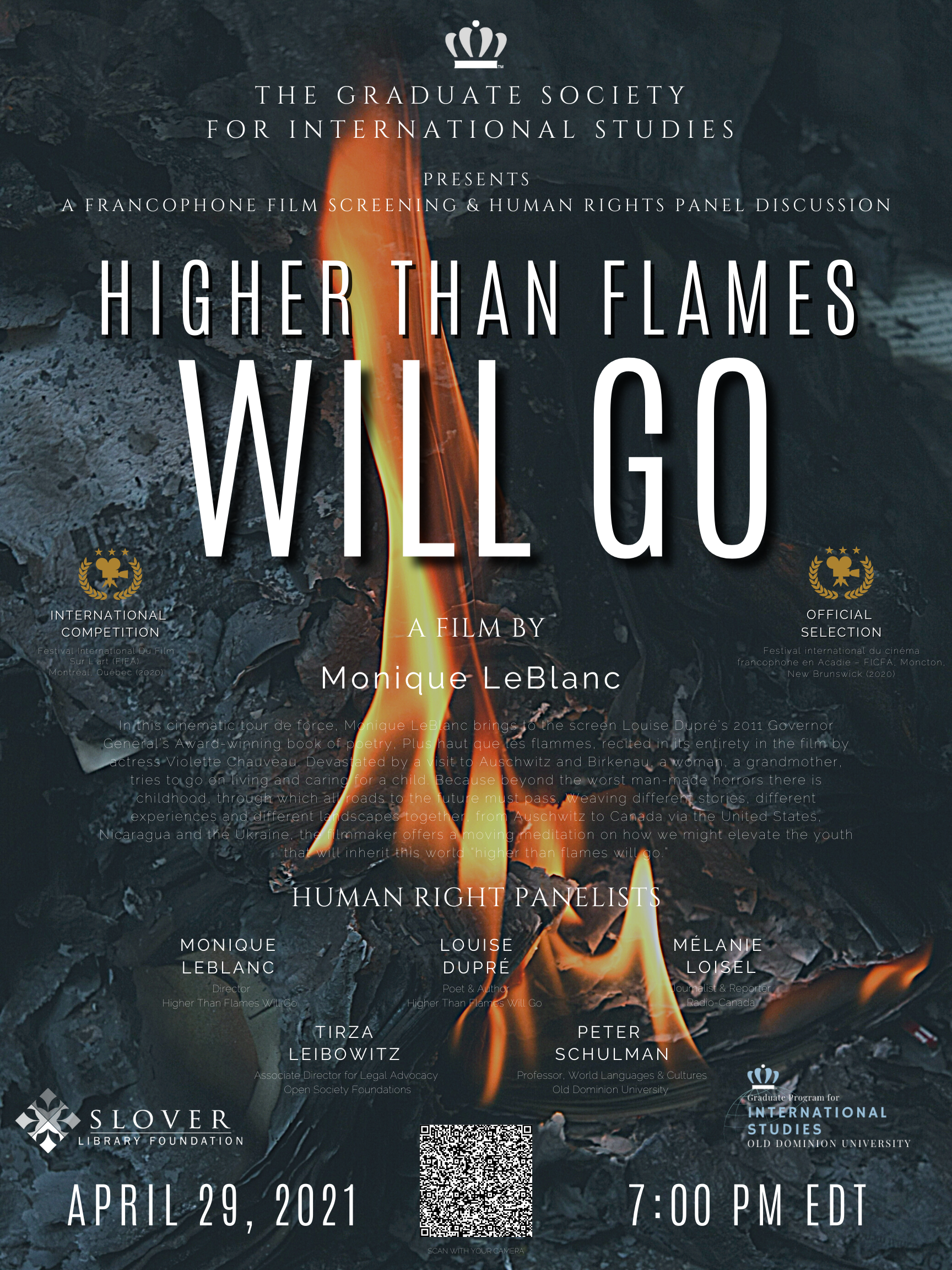 PAMLevents is featuring a special Zoom film screening on Thursday, April 29th at 4:00pm (PST)/ 7:00pm (EST) of the film festival award-winning film, Higher Than Flames Will Go, presented by PAMLA's own Dr. Peter Schulman, and the Graduate Society for International Studies at Old Dominion University.
In this cinematic tour de force, Monique LeBlanc brings to the screen Louise Dupré's Award-winning book of poetry, Plus Haut Que Les Flammes, recited in its entirety in the film by actress Violette Chauveau. Devastated by a visit to Auschwitz and Birkenau, a woman, a grandmother, tries to go on living and caring for a child. Because beyond the worst man-made horrors there is childhood, through which all roads to the future must pass. Weaving different stories, different experiences, and different landscapes together, from Auschwitz to Canada via the United States, Nicaragua and the Ukraine, the filmmaker offers a moving meditation on how we might elevate the youth that will inherit this world "higher than flames will go." The film features French and other languages with English subtitles.
Louise Dupré, one of Canada's most prominent poets, and the film's director, Monique Leblanc, will be on hand live after the film. Dr. Peter Schulman (Old Dominion University), Tirza Leibowitz (Associate Director for Legal Advocacy of the Open Society in NYC), and Melanie Loisel (former Radio-Canada reporter) will moderate the discussion.