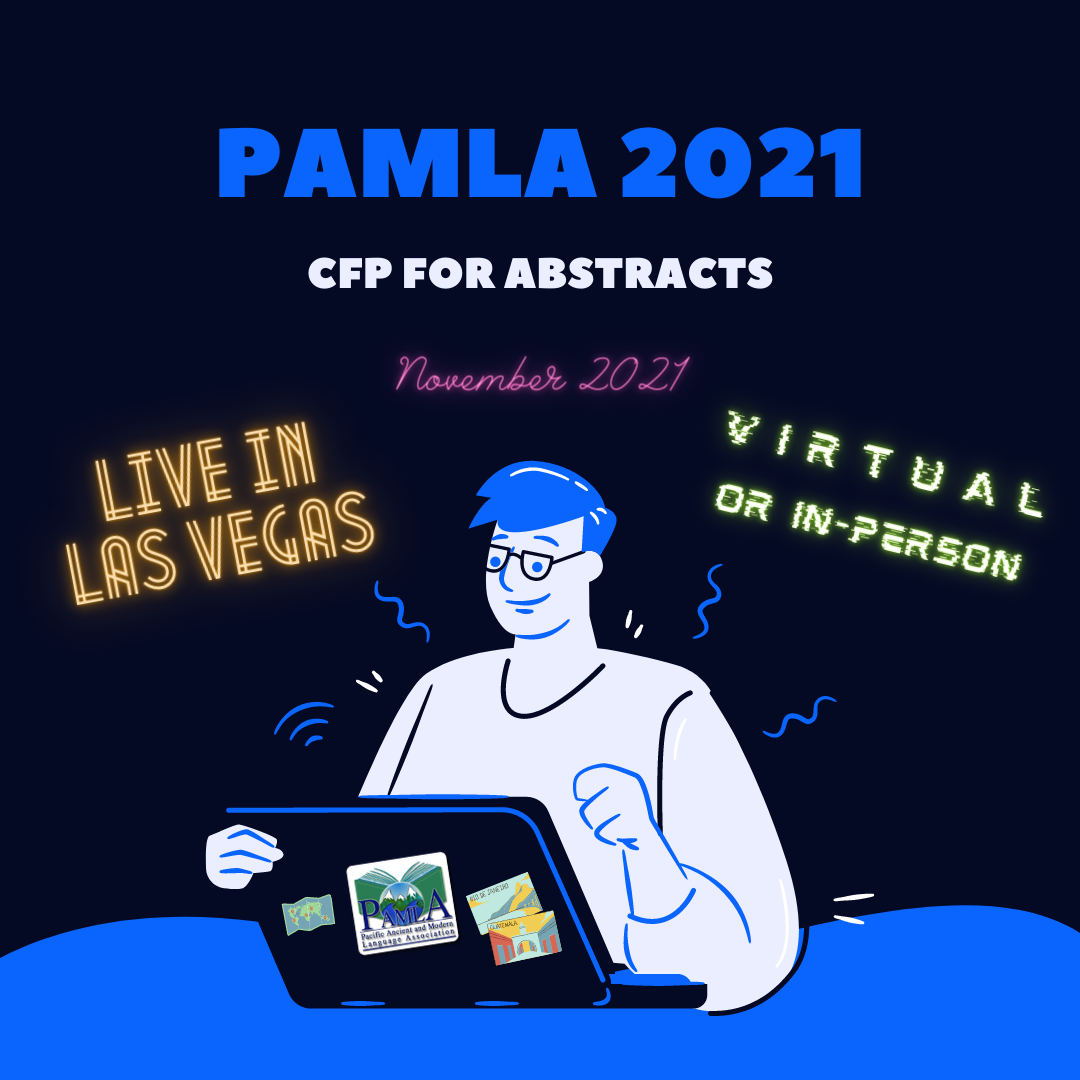 PAMLA is officially kicking off its annual call for papers, with abstracts due by April 15.
This November, we will be offering  virtual sessions, which you can search for today, alongside important deadlines, membership details and conference fees.

Top tip: when you log in and enter the Call for Papers portal, remember that you have to click on the title of the session that you are interested in submitting your paper to, and then click on the green "Submit Abstract" icon at the top right corner of the page!
And for those who are interested, note that our conference theme this year is "City of God, City of Destruction," an homage to contemporary urban literature, culture, architecture, as well as other topics, including the noir genre, postmodern cityscapes, dystopia and postindustrial decay, and/or the sublime, spiritual spaces found across many urban depictions.
We look forward to reading your submissions, and all of us at PAMLA HQ hope for calmer, better days ahead.