January 7, 2017
Posted by:

Elijah Gartin

Categories: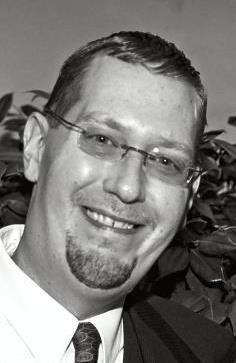 It is with great sadness that we announce the death of longtime PAMLA member Mark Bundy. Bundy, a lecturer in the Media and Cultural Studies Department at Univeristy of California, Riverside, brought insight, energy and joy to each and every PAMLA session that he attended, chaired, and presided over.
Mark Bundy graduated from California State University, Fullerton with a B.A. in English (with Honors), and then continued on to complete a Master of Arts in English with an emphasis in 20th Century American and British Literature. His Master's thesis is titled "Women, Queer and Feminist Theory, Representations of Psychosomatic Sexualities in Film, Television and Art." He continued his education at UC Riverside in the Department of English, working toward a Ph.D. with an emphasis on Media & Cultural Studies, Gay and Lesbian Studies, 20th Century and Contemporary American Poetry, and Gothic Studies. During his time at UCR, he taught in the English Department and the University Writing Program, as well as the Media & Cultural Studies Department. His publications include the article "'A Keene Sense of Direction': An Interview with Nip/Tuck Director Elodie Keene," published in Reading Nip/Tuck (Ed. Roz Kaveney: Tauris, 2011), as well as "Lipstick Leviathans: Demonologies of the Lesbian Body in The L Word," in Reading the L Word: Outing Contemporary Television (Eds. Kim Akass and Janet McCabe: Tauris, 2006).
Mark was very active in PAMLA, and his support of young scholars and thinkers was exceptional. At the annual PAMLA conference, Mark would often present insightful and provocative papers on the intersections of queer theory, representation, and contemporary television. Sessions he chaired include "Gay and Lesbian Studies" in both 2008 and 2013 and "Film Studies" in 2014. His most recent presentations at PAMLA were "And Orpheus Laughed: Six Feet Under and the Poetics of Dying" and "'Orange is the New Black': Tough Women in Rough Situations on Television." His work was always thought-provoking, clear, and relevant.  His kindness, thoughtfulness, and scholarly rigor will be missed.