August 12, 2020
Posted by:

Elijah Gartin

Categories: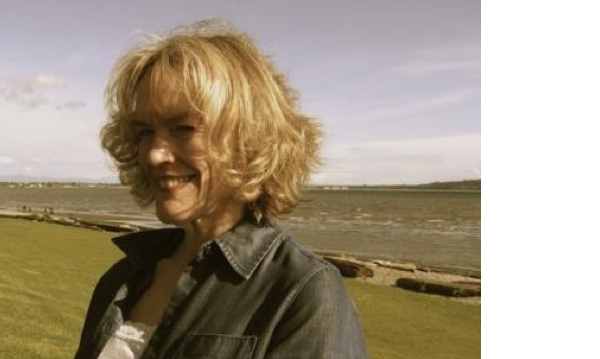 We are saddened to announce that long-time PAMLA member, retired Western Washington University Professor of English and past chair of the Western English Department, and former PAMLA President, Kathleen F. Lundeen, has died. Kathy was a kind and generous friend to many at PAMLA and at Western Washington University, and will be remembered for her kindness, wit, and generous spirit.
Kathy served as an elected officer of PAMLA, which culminated in her service as president in 2007. For several years she served on the editorial committee of PAMLA's journal, Pacific Coast Philology, and she chaired the site committee when Western hosted PAMLA's annual conference in 2002 and 2007, a huge endeavor indeed. She continued to attend PAMLA conferences long after her presidential term was complete, always being a kind and warm presence there. She published in PAMLA's journal as recently as 2019 with her "Wordsworth's Despotic Eye," published in volume 54, issue 2, the special "Ways of Seeing: Visuality, Visibility, and Vision" issue of Pacific Coast Philology. Her service also included the mentoring of post-doctoral instructors through the Keats-Shelley Association mentoring program and participation as a grant referee of AAUW (American Association of University Women).
A native of the Pacific Northwest, Kathy was born in Portland, Oregon, and grew up in Eugene. She spent several years in California, where she earned her bachelor's degree, her master's degree, and her Ph.D. in English literature from the University of California, Santa Barbara. Kathy joined Western Washington University's English Department in the fall of 1991 as a specialist in British Romantic literature. In addition to teaching Romantic literature, she also taught courses in physics and literature, intermedia art, epic poetry, the nineteenth-century novel, biblical literature, and literary and cultural theory. Kathleen published on a range of Romantic authors and subjects, but also on literature and science, intermedia art, film, and biblical literature. In her fascinating book Knight of the Living Dead: William Blake and the Problem of Ontology, she shows how Blake creates an epistemological alternative to empiricism and rationalism in his poetry and art. After completing her long-range study of Blake, she began pursuing the engagement between Romantic texts and the discoveries of late eighteenth and early nineteenth astronomers, notably William Herschel. Her work in this area has appeared in several journals and was solicited for a book on literature and science.
Many PAMLA members fondly remember Kathleen Lundeen's fascinating 2007 PAMLA Presidential Address "A Wrinkle in Space: The Romantic Disruption of the English Cosmos," in which Lundeen asked the central questions: Why was William Blake was so troubled by Isaac Newton, and what was Blake's cosmic alternative to Newton's cosmology. In her address, Lundeen brought together a clear and thoughtful discussion of Blake's ethical cosmological rejection of Newton, the Romantic era study of astronomy and astrology, competing period cosmologies, and contemporary physics theories including string theory. In her address, Kathy quoted Blake from his The Marriage of Heaven and Hell: "If the doors of perception were cleansed every thing would appear to man as it is: Infinite." This quote seems sadly appropriate given Kathy's death. Kathleen Lundeen will be greatly missed and warmly remembered by her PAMLA friends, Western Washington University colleagues, former students, Bellingham friends, and her loving family.