April 23, 2018
Posted by:

Elijah Gartin

Categories: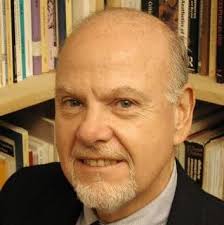 We are saddened to announce that long-time PAMLA member, Mills College Professor of Spanish and co-chair of the Spanish program, and former PAMLA President, Hector Mario Cavallari, died on Sunday, Oct. 27, 2016. Cavallari was a kind and generous friend to many at PAMLA and at Mills College. He came to Mills in the fall of 1986, where he quickly developed a reputation as a caring, unwaveringly committed scholar. He published in Pacific Coast Philology, but widely elsewhere too, and always with care, thoughtfulness, and a love of language. He also participated regularly in the PAMLA conference, and had planned to do so at the 2016 PAMLA Conference in Pasadena.
Carlota Caulfield, co-chair of the Spanish and Spanish American Studies program, first met Cavallari in 1992 when she interviewed at Mills for her first full-time teaching position after completing graduate school. As writers and academics, both shared a love of Hispanic literature and cinema that endured throughout their 24-year friendship. Caulfield said of her friend and colleague: "He was a very gentle person, [a] very interesting scholar. [He] published a lot about women writers [and] women poets."
Among these poets was Caulfield herself – Cavallari published a review of Caulfield's 2001 poetry anthology "Autorretrato en ojo ajeno" in the Spanish literary journal Caribe. Ken Burke, professor emeritus of film studies, who retired from Mills in 2013, said of Cavallari, who preferred his middle name "Mario":
"[Mario] was a strong, solid part of our lives. I could really appreciate how much he cared about his students, cared about his classes, [and] wanted to make them as interesting and involving as possible."
Monica Esparza '99, a former student of Cavallari's said of him: "He introduced me to such a wonderful world of creative writing, Spanish literature, cinema, music, culture and of course, the beautiful language itself. I will miss his friendship, his compassion, his worldly knowledge on so many subjects and levels, and his enthusiasm about everything and everyone in his life."
Writing in his PAMLA Presidential Address of the Spanish poet Ana María Fagundo, an address published in volume 39 of Pacific Coast Philology in 2004, Cavallari stated, "Fagundo's poetry opens up a meeting place, a verbal space where affinities and resonances gradually guide us to the path of poetry itself as it points to the limit of language. The limit of language here means more than a tranquilizing image of a 'search without end'; it is a radical signification that is defined by unsettling the tension between word, thought and experience: between the word and its silence." A good friend and talented, kind scholar, Mario is missed by his PAMLA friends, as well as his colleagues, students, and family.