August 22, 2019
Posted by:

Elijah Gartin

Categories: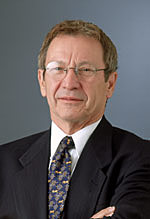 We are saddened to announce that dedicated PAMLA member Eugene W. Saxe (Gene) died on July 12, 2019. Gene was active in PAMLA, having presided for a number of years over the Shakespeare sessions at the annual conference. A gentleman scholar and a lover of Shakespeare and the theater, Gene fought for faculty rights, having served as lead plaintiff in a successful lawsuit to return tenure rights at MSU Denver (which took place when a previous Board decided to remove faculty tenure). At Metropolitan State University of Denver, Gene was a beloved professor of Shakespeare and British Literature, as well as having served as MSU Denver's assistant vice president for Academic Affairs, as president of the university's Faculty Senate, and as Faculty Trustee to the Board of Trustees. Gene was a highly respected professor, having received the Golden Key Excellence for Teaching Award and the Distinguished Service Award.
Gene graduated from Robb Township High School, Poseyville Indiana in 1954. He went on to graduate from Indiana State University with a B.A. in Language Arts in 1957, and an M.A. in English in 1962, completing his Ph.D. in Theatre at the University of Denver in 1969.
Early in his career, Gene taught Speech and English to high school students in Jasper and Rochester, Indiana and Lakewood, Colorado. He also spent time in Santiago, Chile, in the early 1960's, teaching E.S.L., Literature and Drama at the Binational Chilean-North American Institute, Saint George's College, and Catholic University.
After returning to the states, Gene taught at Western State College in Gunnison, Colorado for two years, avidly cross-country skiing and hiking when time allowed. He began teaching at Metropolitan State College of Denver in 1966 and was awarded tenure in 1975 in the School of Letters, Arts, and Sciences. While teaching at MCSD (now MSU Denver), Gene also traveled extensively, continuing his professional development and study of Spanish in Chile, Peru, Mexico, Europe, and the United States.
Among his honors and awards at MSU were the 40 Year Service Award in 2008, and the Cornerstone Award for dedication and significant contributions to the development and excellence of the Metropolitan State University Denver Theatre Program in 2017.
Gene had the pleasure of teaching thousands of students and was the epitome of an educator. Whether it was teaching the elements of writing, exploring poetry and Shakespeare, or teaching dance at The School of Modern Dance – his aim was to give his students the tools to express themselves with craft and art.
Gene was a loving and devoted father to his son, Gareth – an actor -, and some of his most joyful times were watching Gareth perform on stage. Gene loved the company of his friends, good food, good conversation, and great art. When Gene was not teaching or raising his son, he could be found with his friends at the cinema, the theatre, or the opera. He also loved dance, from Flamenco and the Jitterbug to modern and ballet. Gene was known to use dance as a teaching metaphor in his classrooms, a memorable and effective event for his students, indeed.
Gene Saxe was a lover of PAMLA and the arts. He will be missed by his family, colleagues, and his PAMLA friends.
"He ate and drank the precious Words —
His Spirit grew robust —
He knew no more that he was poor,
Nor that his frame was Dust —
He danced along the dingy Days
And this Bequest of Wings
Was but a Book — What Liberty
A loosened spirit brings." —Emily Dickinson