March 28, 2014
Posted by:

Elijah Gartin

Categories: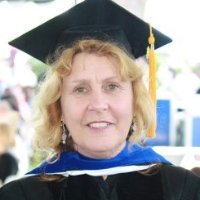 English Professor Brought New Insights to Shakespeare's Plays
CRESTLINE, California — Carol Downey, 63, of Crestline, CA, died March 18, 2014, at Mountains Community Hospital in Lake Arrowhead, California, after a long illness.
Carol was born in New York City on March 28, 1950, the daughter of Mr. and Mrs. Frederick R. Langrock of New York City. Divorced from Allen Downey at a young age, Carol moved to California and lived for many years in Huntington Beach, CA, where she raised two children and worked as a psychiatric nurse with troubled adolescents at Charter-Baywood and Capistrano-By-The-Sea Hospitals. After her children were grown, she earned Bachelor and Masters degrees in English Literature at California State University Long Beach. In 2010, she earned a doctorate in English Literature at the Claremont Graduate School in Claremont, California. Her doctoral dissertation explored the role of the child characters in Shakespeare's Roman and Scottish tragedies in communicating concerns about education, religious training, and moral discipline in Elizabethan England. During the last fifteen years, Carol taught English composition, Shakespeare, and early modern studies at CSULB, California State University San Bernardino, and the University of California Riverside. She was a member of Phi Kappa Phi, the Modern Language Association, and the Pacific Ancient and Modern Language Association.
Carol loved her family, her friends, mentoring students, collies, and horses.
She is survived by her brother Frederick; two children, Alan Downey of Orange, CA, and Valorie Bell (Jeff) of Huntington Beach, CA; and five grandsons: Alexander, Ethan, Ollie, Theo, and Nico.
A memorial service will be held April 5, 2014 at 10 a.m. at the Mount Calvary Lutheran Church, Lake Arrowhead, CA. Memorial donations can be made in her name to her church or to Mountains Community Hospital.