March 8, 2019
Posted by:

Elijah Gartin

Categories: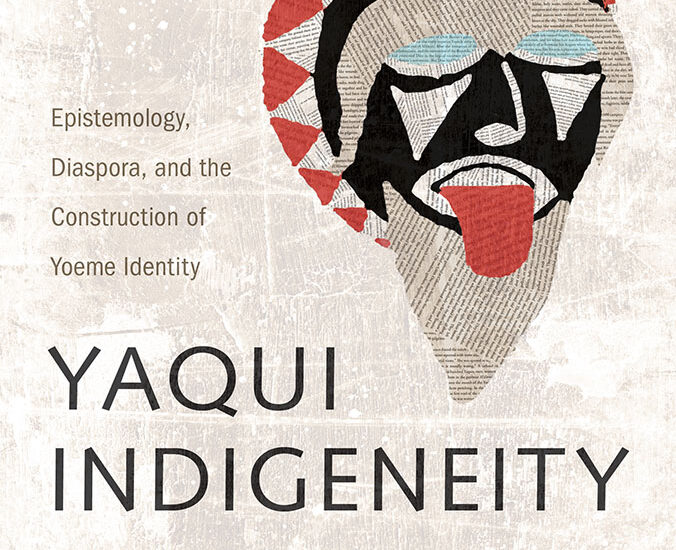 Congratulations to PAMLA member Ariel Zatarain Tumbaga for his recent University of Arizona Press publication, Yaqui Indigeneity: Epistemology, Diaspora, and the Construction of Yoeme Identity. Dr. Ariel Zatarain Tumbaga is a teacher and scholar of Spanish language and Mexican and Chicana/o literatures and cultures. Born in Navojoa, Sonora, Dr. Tumbaga was raised in the Imperial Valley, California. He holds a Ph.D. in Hispanic Languages and Literatures from UCLA. and has worked at UCLA, CSULA and Southern Oregon University teaching Spanish, culture and literature in translation. His research interests are in Twentieth Century Mexican and Chicana/o Literature and Culture, focusing on the representation of indigenous people. He is also pursuing research on race concepts in Mexico, Latin America in general, and Chicana/o (Mexican American) society.
In his book, Ariel examines colonial documents and nineteenth-century political literature that produce a Yaqui warrior mystique and reexamines the Mexican Revolution through indigenous culture. He delves into literary depictions of Yaqui battalions by writers like Martín Luis Guzmán and Carlos Fuentes and concludes that they conceal Yaqui politics and stigmatize Yaqui warriorhood, as well as misrepresent frequently performed deer dances as isolated exotic events. Furthermore, this text draws attention to a community of Chicana/o writers of Yaqui descent: Chicano-Yaqui authors such as Luis Valdez, Alma Luz Villanueva, Miguel Méndez, Alfredo Véa Jr., and Michael Nava, who possess a diaspora-based indigenous identity. Their writings rebut prior colonial and Mexican depictions of Yaquis—in particular, Véa's La Maravilla exemplifies the new literary tradition that looks to indigenous oral tradition, religion, and history to address questions of cultural memory and immigration.
For those interested in indigenous Mexican literatures and Yaqui culture, Yaqui Indigeneity is a must read! You can find more information about the book here. Well done, Ariel!