January 16, 2020
Posted by:

David Boyd

Category:

News & Events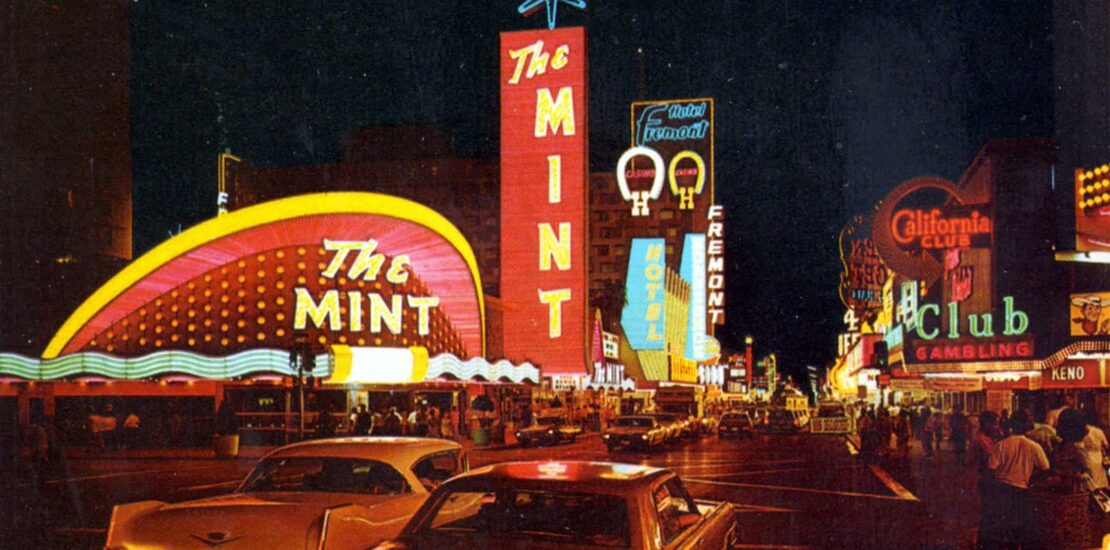 PAMLA 2021 LAS VEGAS: "CITY OF GOD, CITY OF DESTRUCTION" (TBD, November 2021)
Please propose your special sessions to pamla.ballastacademic.com by December 31, 2020. Please take a look at the bottom of this page* for a list of General/Standing Sessions, and be sure your special session proposal does not replicate the topics of PAMLA's General/Standing Sessions.

Special session proposals will need to include a title, the format of the proposed session (panel, roundtable, workshop, creative conversation, etc.), a brief abstract (50-150 words), and a longer description of your proposed session and its significance (200-400 words).
While Learning from Las Vegas, Robert Venturi and Denise Scott Brown founded a project of "Form Analysis as Design Research." They famously celebrated the Las Vegas style of decorative "Heraldry," against High Modernist renunciation of such ornamentation and signage, and, significantly, some critics characterized their departure from minimalism as "blasphemous." The conference theme seeks to take the "form analysis" of Las Vegas in a religious direction, considering this shimmering city in the desert as both celestial emblem and den of sin. More broadly, the 2021 PAMLA conference, while welcoming special session and paper proposals on a wide variety of topics, invites meditation on the connections between ideas of the city and the forms of fiction, and the way both may be informed by a religious poetics.
The 2021 PAMLA special theme dwells in part, as Harriet Beecher Stowe put it, on "some words of an unfashionable old book: 'We have here no continuing city, but we seek one to come; wherefore God himself is not ashamed to be called our God; for he hath prepared for us a city.' These words of an ancient volume, got up principally by 'ignorant and unlearned men,' have, through all time, kept up, somehow, a strange sort of power …they stir up the soul from its depths, and rouse, as with trumpet call, courage, energy, and enthusiasm." A recent theologian has observed that many of the things people mention about Las Vegas – including a structurally-induced loss of a sense of time – also apply to characterizations of the celestial New Jerusalem: "When I look down on its glittering lights from a plane window…or when I catch my first glimpse of it rising up out of the desert as we approach it by car…I sense not just superficial temptations but some of its deeper spiritual impulses as well." One cultural observer noted that, at the turn of the century, Las Vegas had surpassed Mecca as a destination.
On the occasion of PAMLA's sojourn in Las Vegas – the compendium of human cities and simulacrum of the eternal city – we invite inquiry on literatures of the human polis as such, and the beliefs, hopes, and doubts that inflect the forms of those expressions.
We welcome special session proposals (due by December 31, 2020 via our online special session proposal system: pamla.ballastacademic.com) on the following topics, but also on other topics of broad interest (in other words, special session proposals will be entertained that do not connect to the conference theme, as well as proposals that do):
• Literature of the City
• Literatures of Las Vegas
• Postmodernism and Religious Spaces
• Narrating eternity or illusions of timeless space
• Eschatology
• The End of Town & the End of Time
• Literature of Mecca and meccas
• New Jerusalems
• Babylons
• Vanity Fair
• Dystopian Bible Studies
• Visions of Heaven and Social Protest Literature
• Sentiment and the City
• Mysteries of the City
• Religion and the Urban Gothic
• Cities of Destruction
• Noir Cities
• Infernal Cities
• Purgatorial Cities
• Conversion narratives
• Pilgrimages stories
• Jonah narratives
• The City and the Prophet of Doom
• Lives of Saints and Sinners
• Religious Conflict
• Godless Cities vs. God's Country
• Anti-pastorals
• Secularism and the City
• Cities in Outer Space
• Post-Apocalyptic Cities
• Haunted Cities
• Exile and longing
• "Pilgrims and strangers"
• Outsiders in the earthly city
As there are no outsiders in the PAMLA city, we welcome any other Special Session Proposals of broad interest (by Sunday, February 9, 2020), as long as they do not replicate the topics of PAMLA's General/Standing sessions. Please propose your Special Session here today!
 *PAMLA hosts the following General/Standing Sessions (So please make sure that your Special Session Proposal does not replicate the topic of one of these existing General/Standing Sessions):
21st-Century Literature; Adaptation Studies; African American Literature; American Literature before 1865; American Literature 1865-1945; American Literature after 1945; Ancient-Modern Relations; Architecture, Space, and Literature; Asian American Literature; Asian Literature; Austrian Studies; Autobiography; Bible and Literature; British Literature and Culture: To 1700; British Literature and Culture: The Long Eighteenth Century; British Literature and Culture: The Long Nineteenth Century; British Literature and Culture: 20th and 21st Century; Children's Literature; Classics (Greek); Classics (Latin); Coalitional Feminisms; Comics and Graphic Narratives; Comparative American Ethnic Literature; Comparative Literature; Comparative Media; Composition and Rhetoric; Creative Writing; Critical Theory; Disney and Its Worlds; Drama and Society; East-West Literary Relations; Film and Literature; Film Studies; Folklore and Mythology; Food Studies; French; Gay, Lesbian and Transgender Literature; Germanic Studies; Gothic; Indigenous Literatures and Cultures; Italian; Italian Cinema; Italian Ecocriticism; Jewish Literature and Culture; Latina/o Literature and Culture; Linguistics; Literature & the Other Arts; Literature and Religion; Medieval Literature; Middle English Literature, including Chaucer; New Italians; Oceanic Literatures and Cultures; Old English Literature, including Beowulf; Poetry and Poetics; Post-Colonial Literature; Religion in American Literature; Rhetorical Approaches to Literature; Romanticism; Scandinavian Literature and Culture; Science Fiction; Shakespeare and Related Topics; Spain, Portugal, and Latin America: Jewish Culture & Literature in Trans-Iberia, Spanish and Portuguese (Latin American); Spanish and Portuguese (Peninsular); Teaching with Media and Technology; Television Studies; Travel and Literature; Western American Literature; Women in Literature; Young Adult Literature and Culture.