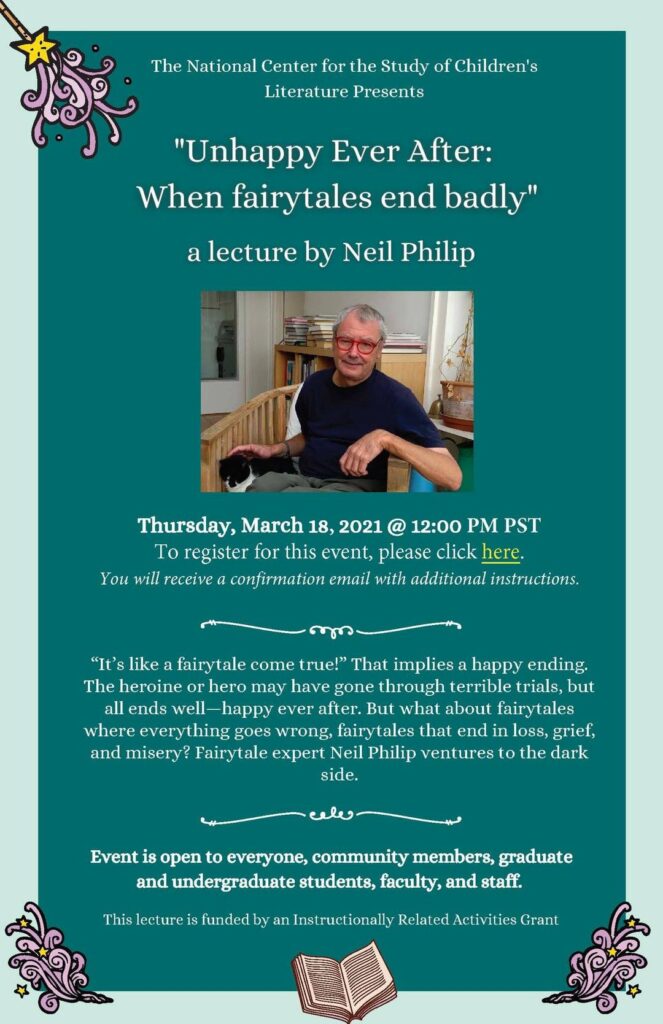 We are kicking off our new PAMLevents project by inviting you to join a National Center for the Study of Children's Literature Lecture. The lecture will take place on March 18th, starting at 12 pm PST.
Folklorist, poet, and scholar Neil Philip will deliver his lecture titled "Unhappily Ever After: When Fairytales End Badly"; the lecture will be followed by a twenty- to thirty-minute Q&A session.
"It's like a fairytale come true!" That implies a happy ending. The heroine or hero may have gone through terrible trials, but all ends well—happy ever after. But what about fairytales where everything goes wrong, fairytales that end in loss, grief, and misery? Fairytale expert Neil Philip ventures to the dark side in his lecture. The lecture is free and open to everyone. Register by following the link here.