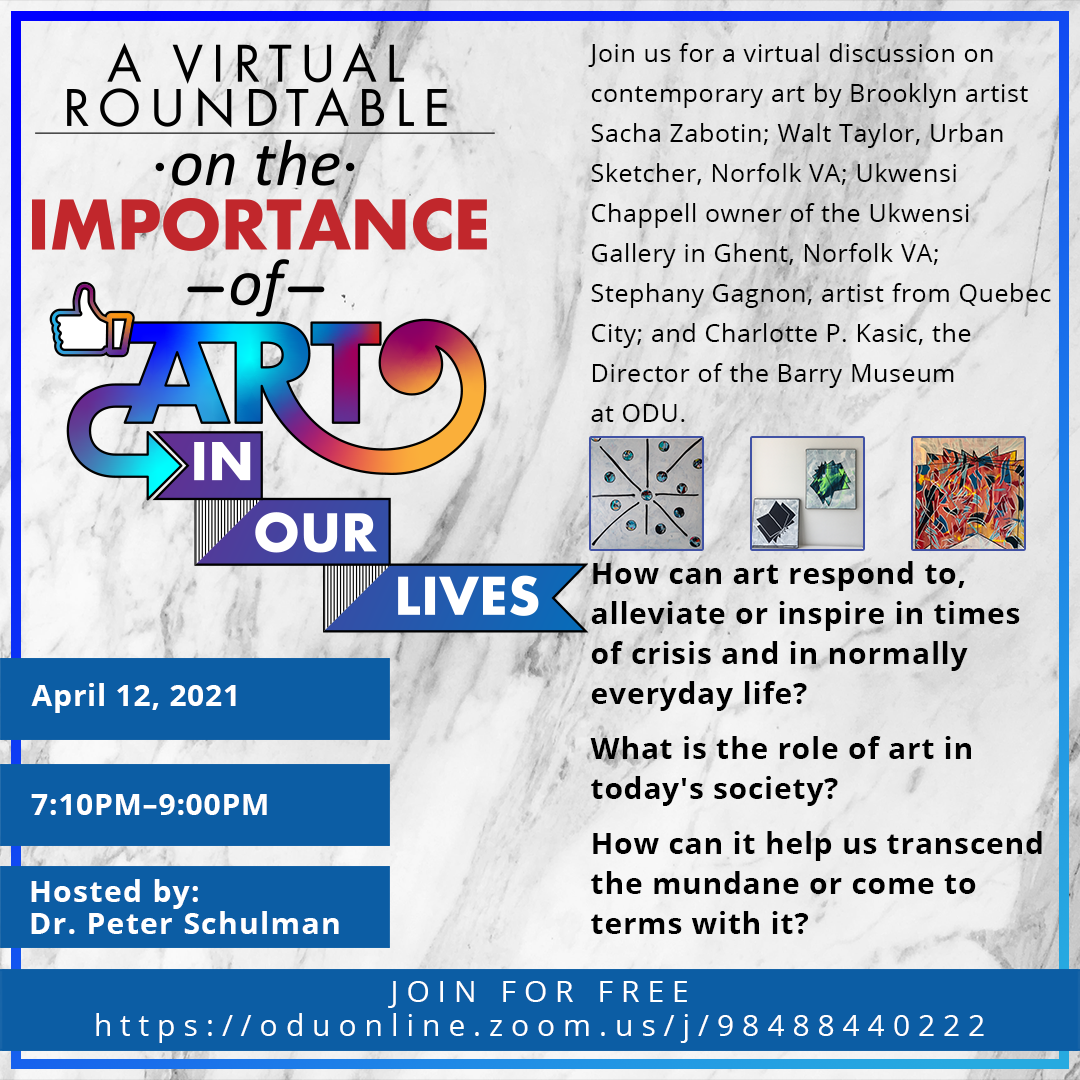 PAMLevents would like to share an exciting event sponsored by Old Dominion University, and hosted by PAMLA's own Peter Schulman (Professor of French and International Studies): Spotlight Art: The Importance of Contemporary Art in Our Daily Lives, Monday, April 12 from 4:10- 7 PM (PST). Dr. Schulman will be joined by Brooklyn artist Sacha Zabotin; Manhattan-based painter Kyle Gallup; Ukwensi Chappell owner of the Ukwensi Gallery in Ghent, Norfolk VA; Stephany Gagnon artist from Quebec City; and Charlotte P. Kasic, the Director of the Barry Museum at ODU.
Throughout this discussion, the panel hopes to offer more insight into questions like:
How can art respond to, alleviate, or inspire in times of crisis and in normal everyday life?

What is the role of art in today's society?

How can art help us transcend the mundane or come to terms with it?
All are welcome to join! Feel free to visit the public Zoom link just before the session begins (7:10 PM EST/4:10 PM Pacific).