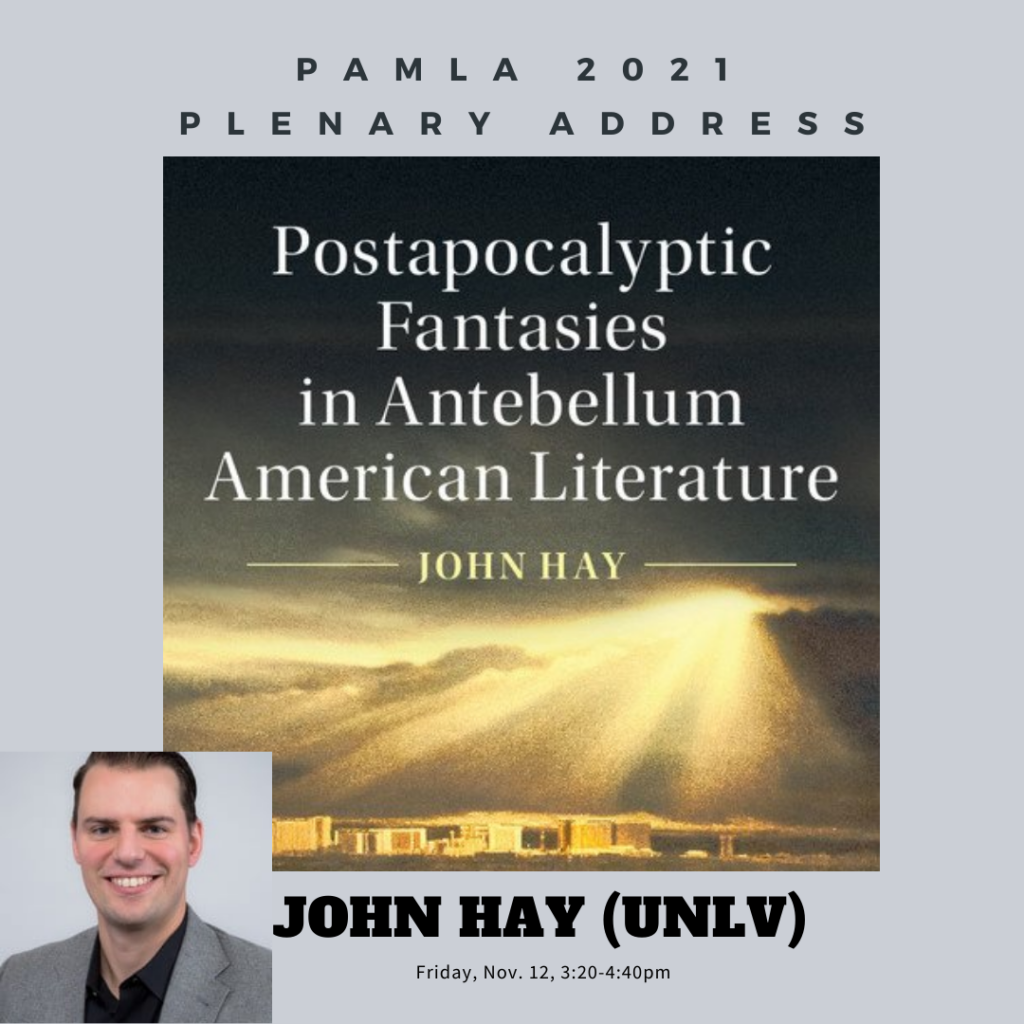 PAMLA invites all of its in-person conference attendees to join us for one of the highlights of this year's PAMLA Conference, John Hay's Plenary Address, "The Postapocalyptic Imagination in the American Southwest," on Friday, November 12 (3:20 PM – 4:40 PM) in Congo III/IV at the Sahara Las Vegas Hotel!
Our plenary speaker, John Hay, is an associate professor of English at the University of Nevada, Las Vegas. He specializes in nineteenth-century American literature and is the author of Postapocalyptic Fantasies in Antebellum American Literature and the editor of Apocalypse in American Literature and Culture, both published by Cambridge University Press. The first modern postapocalyptic stories were published in San Francisco in the 1880s. Hay's address examines the origins of this globally influential genre in the cities of the American Southwest. Booms and busts, gold rushes and ghost towns—such instability fueled the imagination of a world destined to be destroyed and rebuilt.
Mark it on your calendar and double check our schedule!