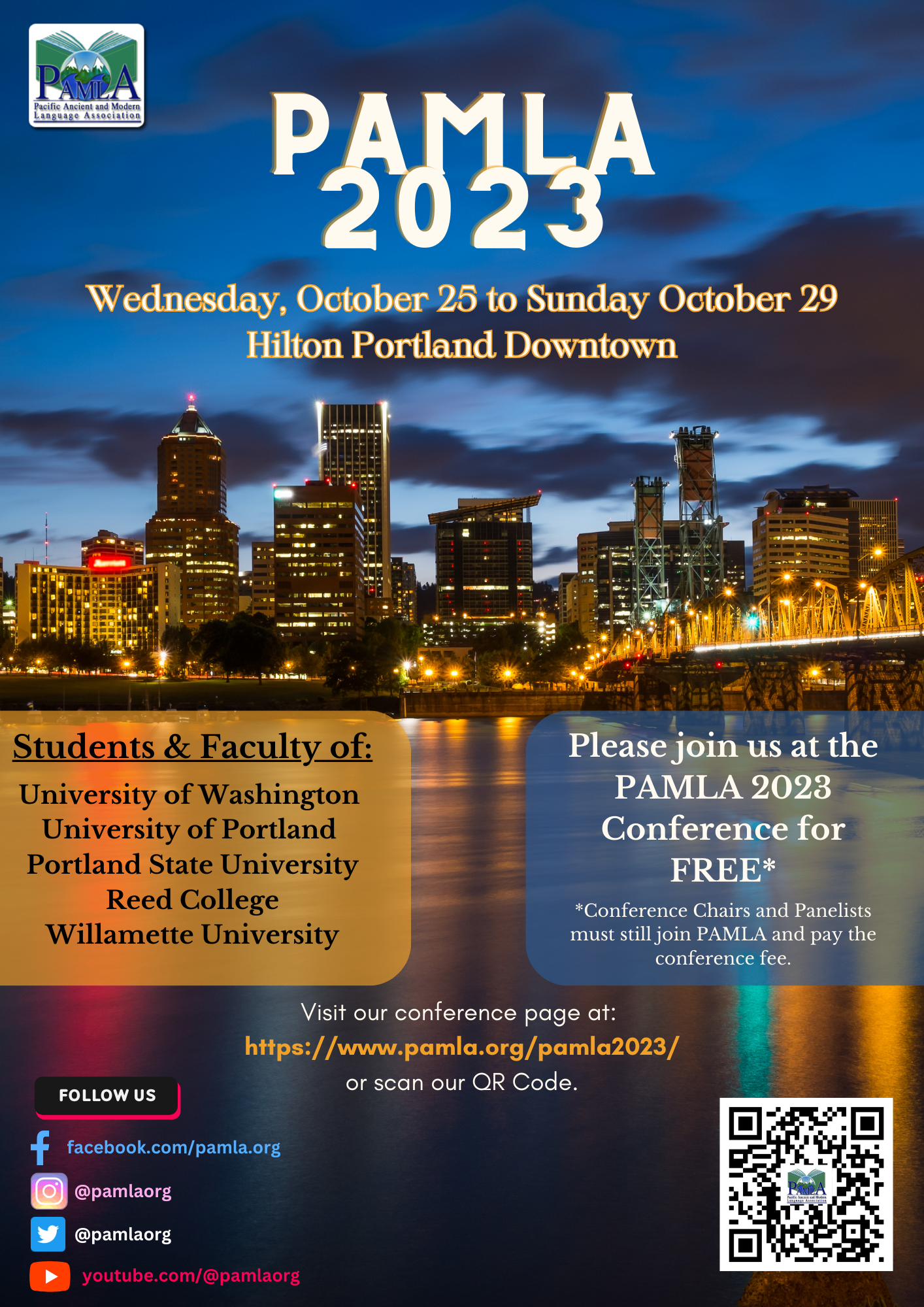 For our PAMLA 2023 Conference in Portland, OR (October 25-29 at the Hilton Portland Downtown), we are excited to offer free entry for all students, faculty, staff, and administrators from our five sponsoring universities: Reed College, Willamette University, Portland State University, the University of Portland, and the University of Washington. This is, however, assuming that they on not on the schedule as participants; those folks do need to pay. Please let as many members of these universities know that they are welcome! Others outside of our sponsor university umbrella who wish to attend may join us for a modest auditor fee.
Members of your university community who wish to attend can simply show up. Please ask them to come by our conference Registration Desk in the Plaza Foyer of the Hilton Portland Downtown. We'd love to have them sign in and say hello before they go on to any sessions they wish to attend!
Please contact PAMLA Executive Director Craig Svonkin with any questions: [email protected] or 626-354-7526.