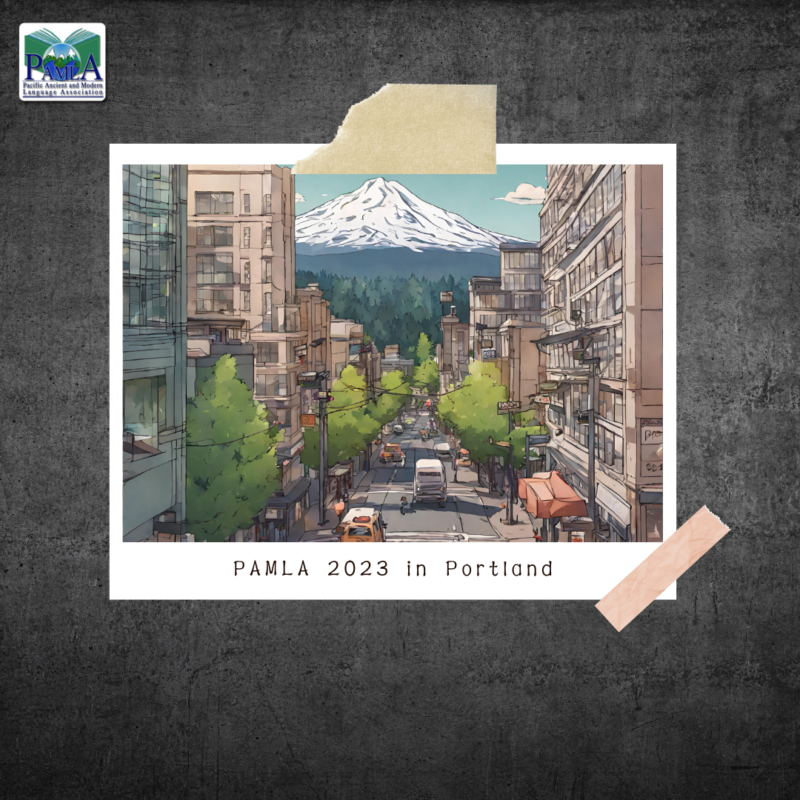 Between Oct 25 and Oct 29, the Pacific Ancient and Modern Language Association (PAMLA) will be hosting its 120th annual conference! And within these short 25 days, about 1,000 or more PAMLA members will be arriving to Portland, OR, eagerly awaiting a fun, cultured, intellectual weekend in the tradition of the lyceum or chautauqua movements, but in a vibrant, exciting urban space surrounded by idyllic natural landscapes! We are sure to make memories, as we do every year!
If you'd like to join us, but are not a member or participant in the conference itself, we are pleased to offer Auditor rates! This applies to family and friends, too!
To do so, you will need to create a user account at pamla.ballastacademic.com, then log in and click on Registration. From there you can choose our generous Auditor rate, and ensure a position in our lovely conference with access to 250+ academic panels on various humanities topics, as well as general special events, like:
Left Bank: The Women Who Rescued James Joyce's Ulysses

PAMLA Opening Event: Willie Little: Artful Memory

Portland Japanese Garden Tour (reservation required)

Contemporary Quebecois Writers/Écrivaines Québécoises Contemporaines: A Reading

"This Presents a Problem": Three Northwest Poets: Armantrout, Beer & Lee

The Bell Affair: Documenting Freedom Making with Director Kwakiutl L. Dreher
For more information about our special events, visit our schedule here, and if you are interested in a PAMLA special rate hotel, do check out our Accommodations page here! We look forward to seeing you in Portland!