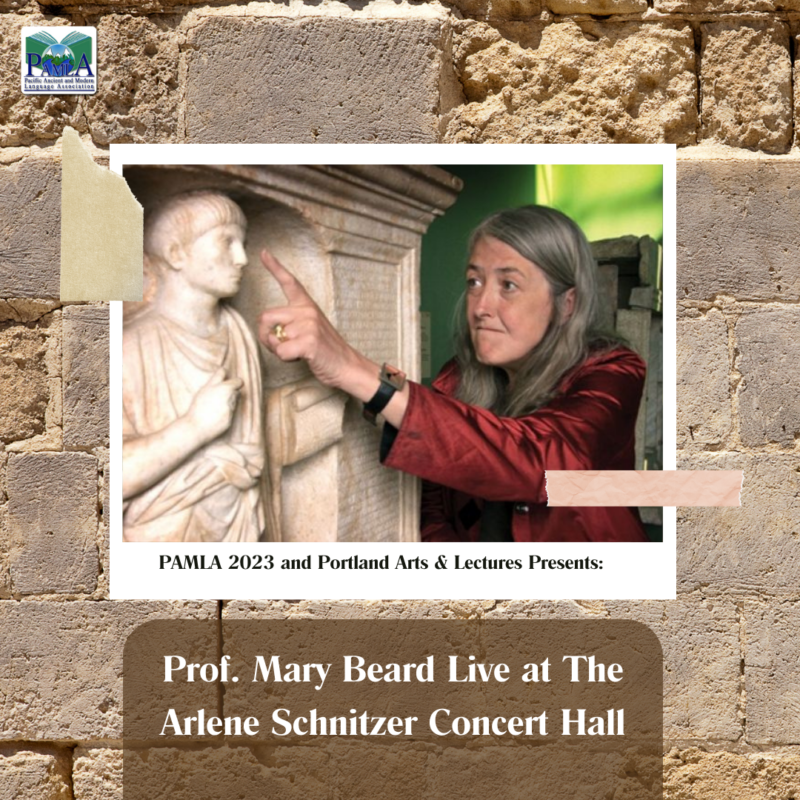 PAMLA 2023 would like to remind its classicists that as part of its Portland Arts & Lectures series, Literary Arts presents classicist and author Mary Beard (Cambridge University), on Thursday, October 26, from 7:30 pm – 9:00 pm, at the Arlene Schnitzer Concert Hall, 1037 SW Broadway, Portland, OR 97205, a five minute walk from the Hilton Portland Downtown. More information on the event can be found here.
Professor Beard's books include SPQR: A History of Ancient Rome, a finalist for the National Book Critics Circle Award. Well-known for her television work, Beard has presented programs including Meet the Romans with Mary Beard and Civilisations.
Important: If you wish to attend the Mary Beard lecture, you must make a reservation at pamla.ballastacademic.com by clicking on Registration. Please do that as soon as possible, as tickets are running out.