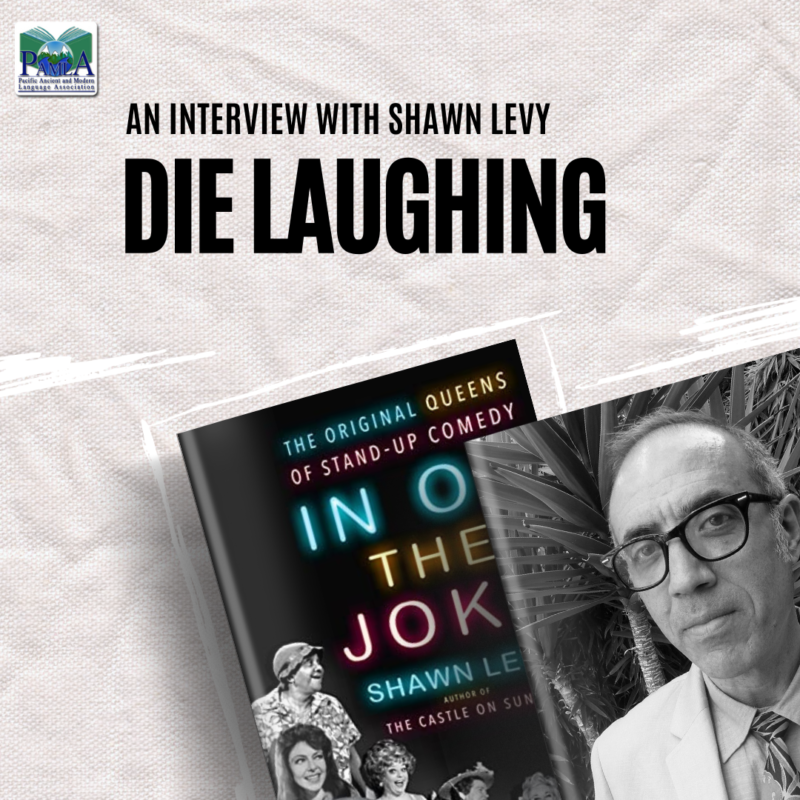 PAMLA 2023 is proud to present "Die Laughing: An Interview with Author Shawn Levy." In this Saturday, October 28 interview with author Shawn Levy (from 2:45 to 4:15 pm), Levy and PAMLA 1st VP Juan Delgado will discuss Levy's books A Year in the Life of Death and The Original Queens of Stand-Up Comedy: In On the Joke. There will be time put aside for questions from the audience. The event is free and open to all.
Shaun Levy is a bestselling author of eleven books of biography, popular culture, and poetry, mainly centered around film and society after World War II. Titles include The Castle on Sunset, Paul Newman: A Life, and Rat Pack Confidential. He has also been Longtime film critic of The Oregonian and KGW-TV.
While not mandatory, you can make a reservation at pamla.ballastacademic.com by clicking on Registration, to help us to estimate how many will be there for the event.