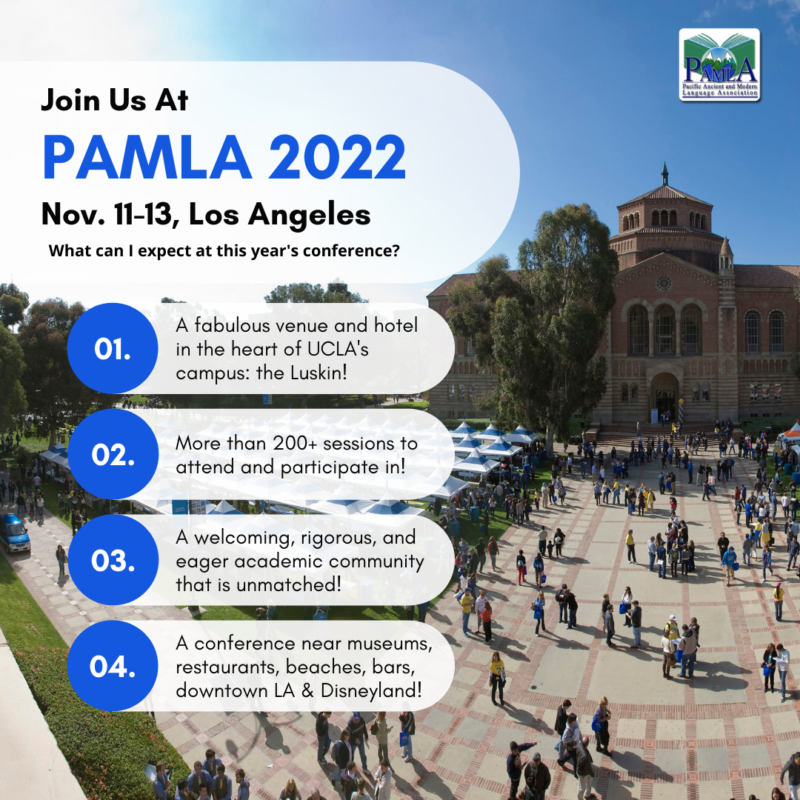 PAMLA 2022 Conference Los Angeles: November 11-13, 2022
Are you looking for a reason to join us in beautiful Los Angeles, California this November? Well, we've got you covered! Enjoy the comforts of the Luskin, the excitement and diversity of 200+ panels, our excellent PAMLA community, and of course, all of the relaxing and interesting sights and sounds of downtown Los Angeles.
You can't beat this kind of conference holiday, we guarantee it!
To propose a paper, visit our conference portal here: pamla.ballastacademic.com, and check out our CFP List, and then submit your proposal to one of the more than 100 approved sessions still open to submissions!