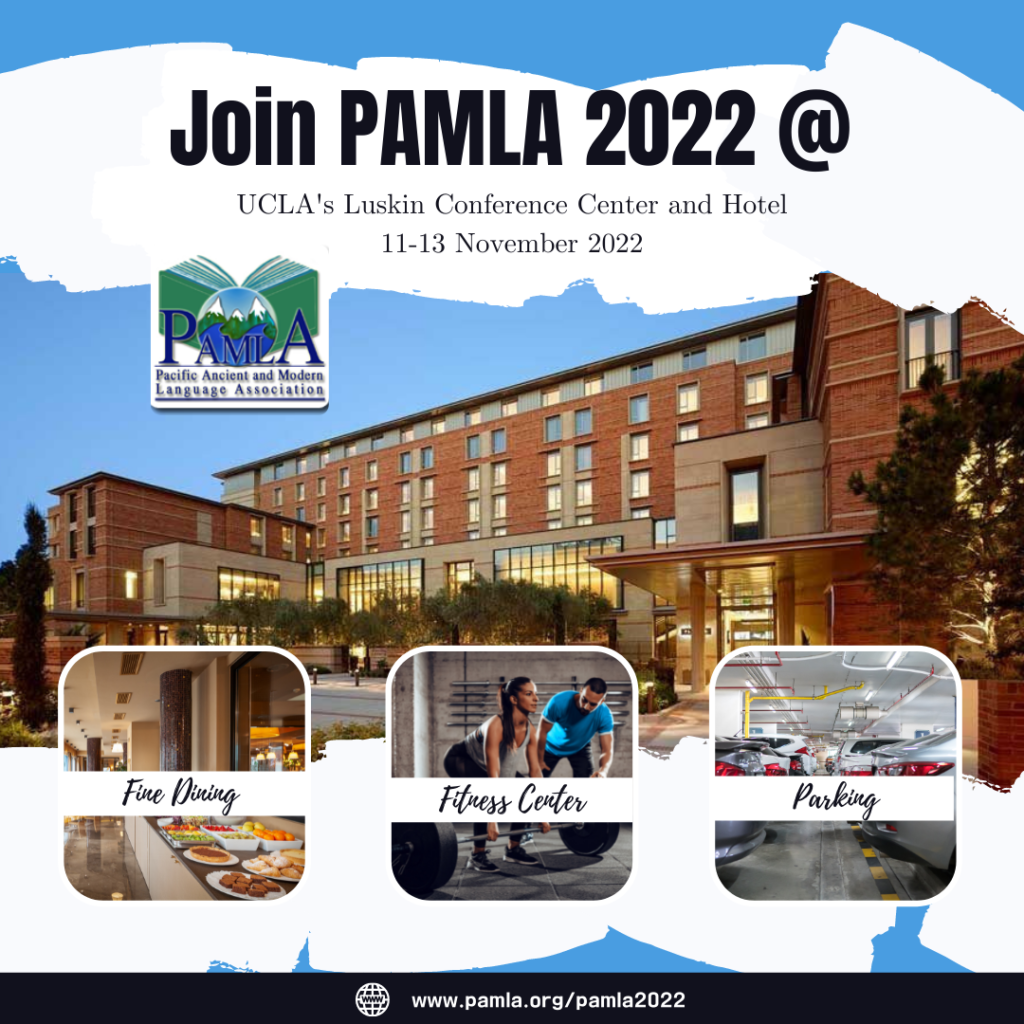 PAMLA 2022 is proud to announce that room reservations at UCLA's Luskin Conference Center and Hotel are now open! Book quickly while you can: our rooms are filling up fast!
To learn more about the Luskin Hotel on the UCLA campus in the heart of Los Angeles, you can visit our accommodations page, which includes information on the hotel amenities like parking and dining, the hotel location and contact information, a list of local tourist sites, and our COVID vaccination policy.
If you are eager to book your reservation now, we have provided our members a special PAMLA link for a rate of $169 (plus tax) a night! Additionally, if you have any questions about conference information, you may also visit our conference page here. For more urgent inquiries, feel free to reach out to PAMLA Executive Director Craig Svonkin at 626-354-7526 or [email protected].
We are excited to see you all there in lovely Los Angeles in November!