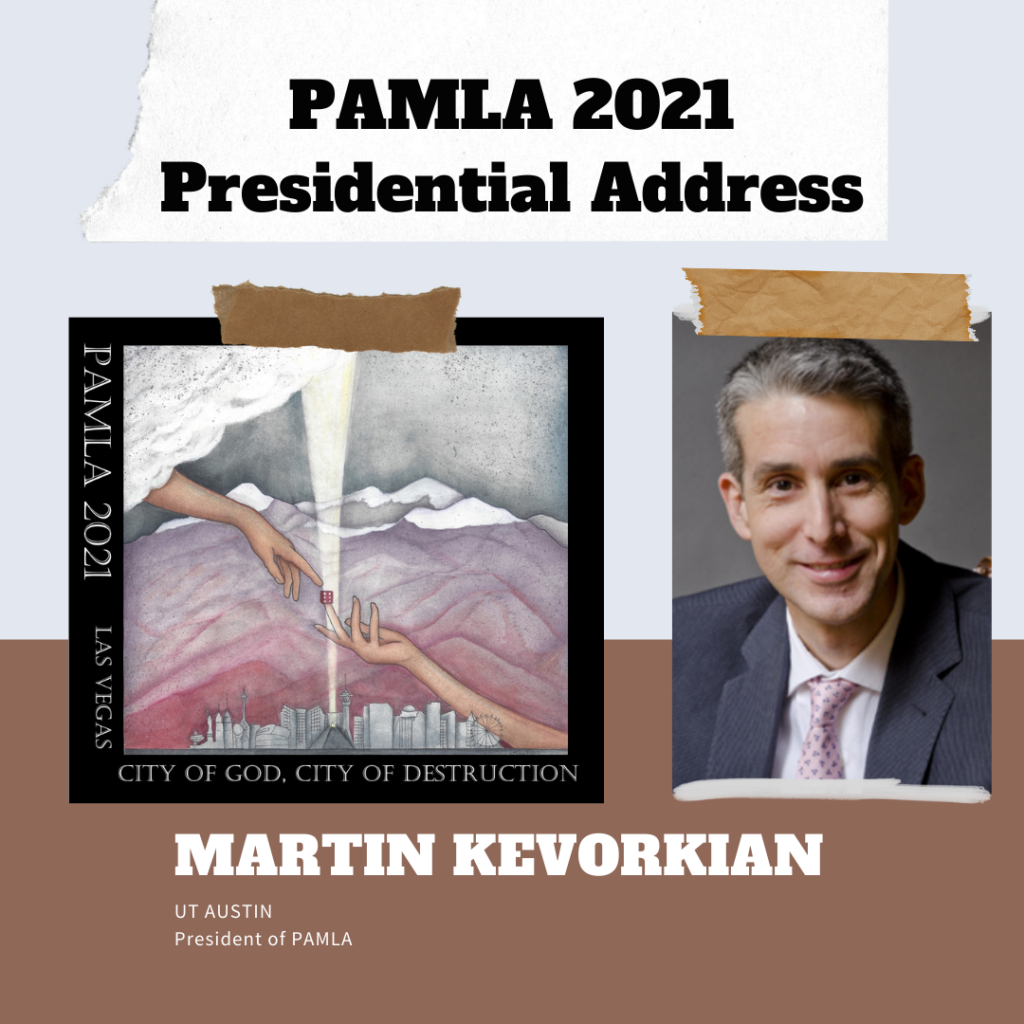 PAMLA invites all of its in-person conference attendees to join us for one of the highlights of this year's PAMLA Conference, Martin Kevorkian's Presidential Address, "Deceitful Above All Things: Genres of Conversion and the Heart of the City," on Thursday, November 11 (5:15 PM – 6:25 PM ) in Congo III/IV at the Sahara Las Vegas Hotel!
Our presidential speaker, Professor Martin Kevorkian, is the author of Color Monitors: The Black Face of Technology in America (Cornell Univ. Press, 2006) and Writing beyond Prophecy: Emerson, Hawthorne, and Melville after the American Renaissance (LSU Press, 2013), as well as articles on Washington Irving, Nathaniel Hawthorne, Ralph Waldo Emerson, Herman Melville, Samuel Beckett, Alfred Hitchcock, and John Ashbery. He is currently chair of UT Austin's English Department and is working on two projects: "The Pequod Meets the Genres: Melville and the Forms of American Fiction" and "Wired and Tired: The Literature of Digital Exhaustion."

In his presidential address, Martin explores the connections between forms of Puritan conversion narratives and genres of early American novels, and how these stories point to urban spaces, real and imagined, as sites for plumbing the depths of the human heart in all its wickedness, brokenness, and mystery. Looking backward to Augustine and Dante, and forward to contemporary film, Kevorkian examines visions of the soul reflected in the heart of the city.
The Presidential Address will be immediately followed by the PAMLA Conference Reception.
Mark it on your calendar and double check our schedule!