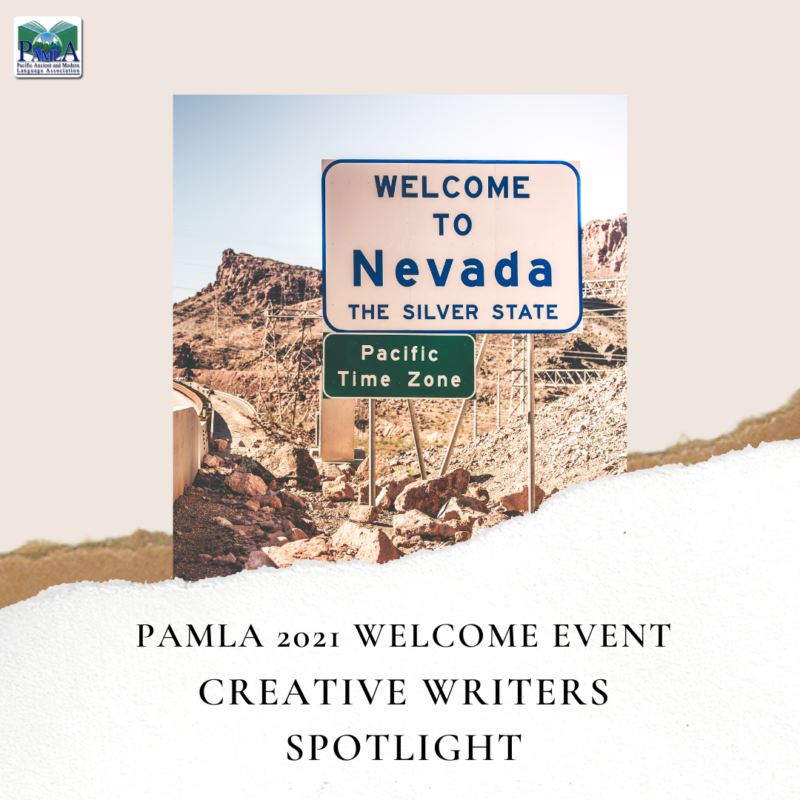 PAMLA invites all of its conference attendees to join us for the first of many highlights of this year's PAMLA Conference: the PAMLA 2021 Welcome Event! This year's welcome event is yet another fascinating Creative Writers Spotlight, which is scheduled for Thursday, November 11 (8:45 – 9:45 AM PST) in Congo III/IV at the Sahara Convention Center!
Our 2021 Creative Writers Spotlight will showcase a number of exciting Las Vegas poets and authors, including Oksana Marafioti (University of Nevada, Las Vegas), Nicole Minton (University of Nevada, Las Vegas), Nicholas Russell (Burrow Press Review), and Heather Lang-Cassera (Nevada State College).
For more information on the event, visit our schedule, too (https://pamla.ballastacademic.com/Webforms/Schedule.aspx)!