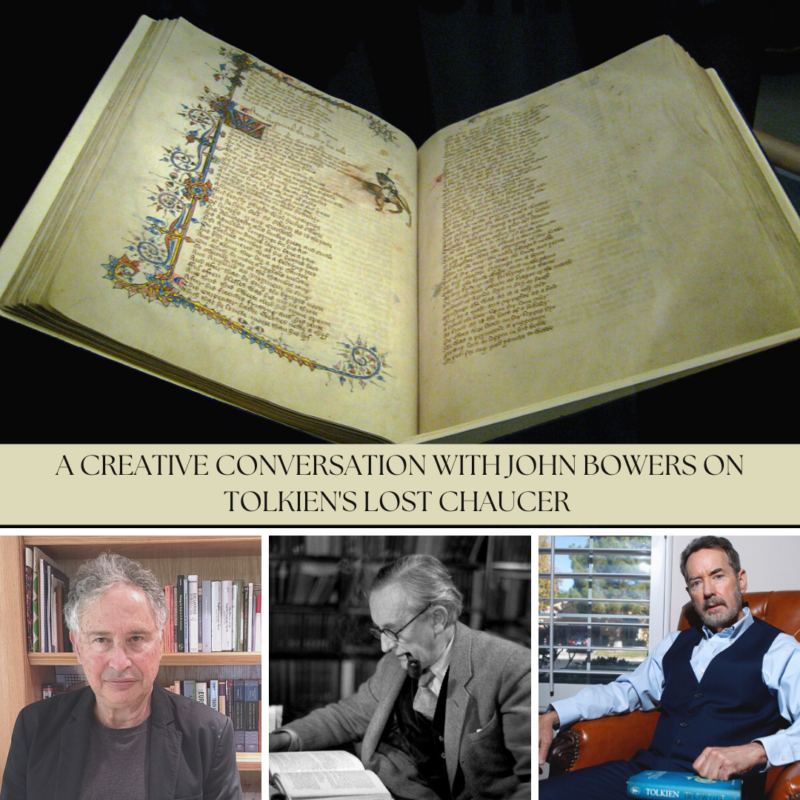 PAMLA invites all of its conference attendees to join us for one of many highlights of this year's PAMLA Conference: "A Creative Conversation with John Bowers on Tolkien's Lost Chaucer," which is scheduled for Friday, November 12 (1:40 – 3:10 PM PST) in Congo III/IV at the Sahara Convention Center! You might also be able to catch it on our livestream from abroad.
This Medieval Studies special event will be a Creative Conversation with Professor John Bowers on his new book, Tolkien's Lost Chaucer (Oxford University Press). John M. Bowers, Professor of English at UNLV, is a specialist in medieval English literature with books on Chaucer, Langland, and the Gawain Poet. His latest book, Tolkien's Lost Chaucer (Oxford UP), is based on his discovery of an unpublished, unknown book by J. R. R. Tolkien. Tolkien worked between 1922 and 1928 on his Clarendon edition Selections from Chaucer's Poetry and Prose, and though never completed, its 160 pages of commentary reveals much of his thinking about language and storytelling when he was still at the threshold of his career as an epoch-making writer of fantasy literature.
 
For more information on the event, visit our schedule, too (https://pamla.ballastacademic.com/Webforms/Schedule.aspx)!