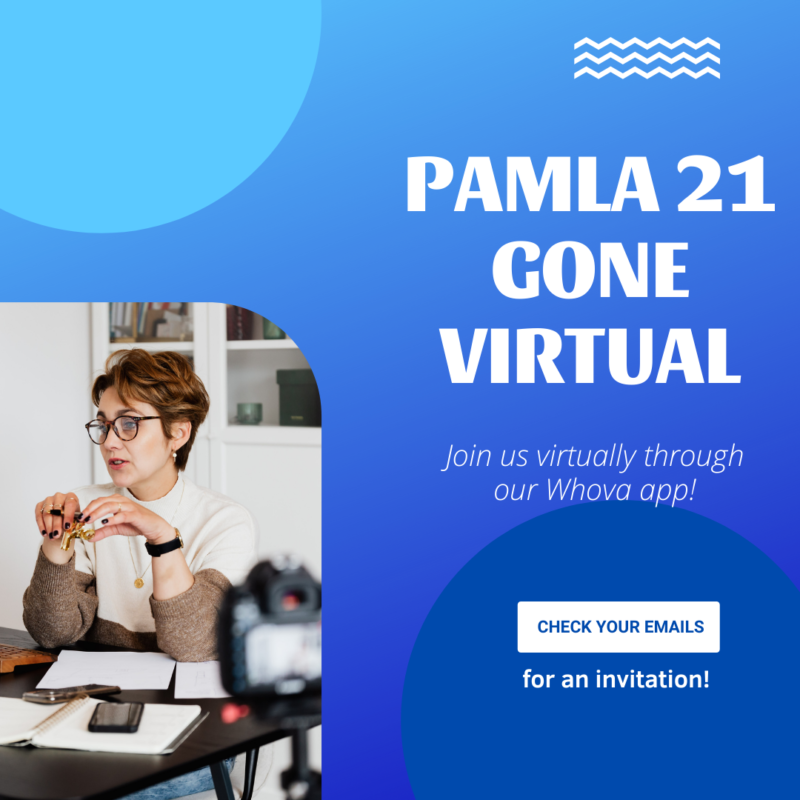 PAMLA is proud to announce that we are going live for our inaugural virtual conference, which will be taking place between Saturday, November 13 and Sunday, November 14 on our virtual hub, Whova.
Whova is our virtual platform that we are using for our conference schedule and portal to all of our virtual sessions. To participate in the virtual Saturday and Sunday portions of this year's conference, you will need to go to Whova and create an account using the same email address you use for PAMLA.
The only way to access virtual sessions as a speaker, attendee, or auditor, is via the Whova platform or app. You can access the site by checking your emails for our link. Moreover, Whova integrates Zoom into its software for our presentations, so make sure that you familiarize yourself with Zoom, if you have not already.
If you have any further questions, do reach our to [email protected] and [email protected].