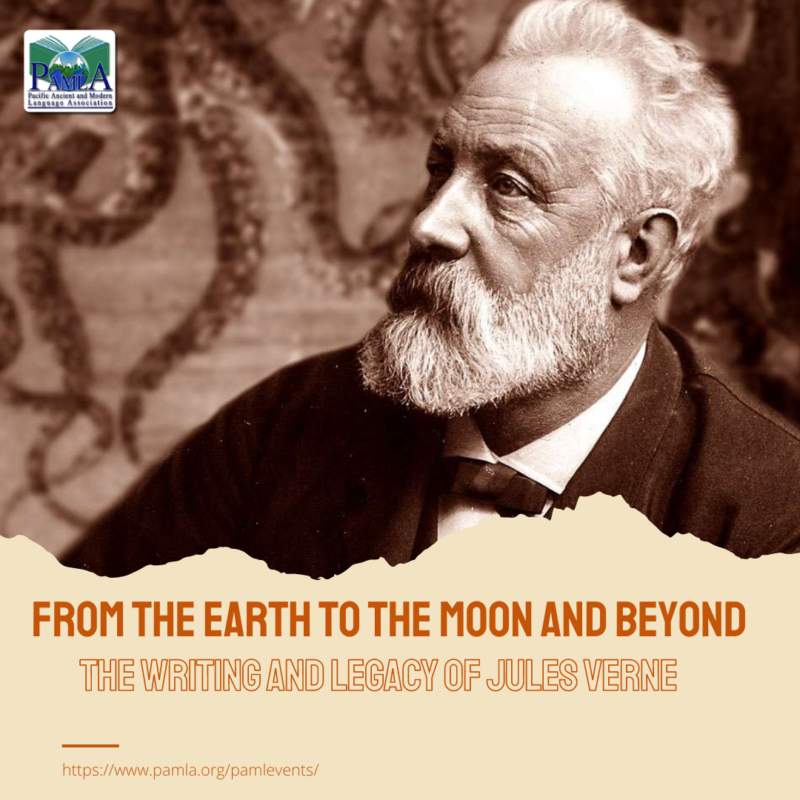 PAMLevents is proud to announce an upcoming event hosted through One Day University: Peter Schulman (Old Dominion University) "From the Earth to the Moon and Beyond: The Writing and Legacy of Jules Verne."
Dr. Schulman will be presenting on Jules Verne. Long considered "The Father of Science Fiction," Jules Verne has astounded many with his prescience–focusing many of his novels on inventions that were before their time, such as spaceships, submarines, and even a proto-fax machine. Yet, while Verne has been a beloved literary hero for young people since the success of his first published novel Five Weeks in a Balloon in 1863, he also has had an impact on readers of all ages. A re-examination of his work today reveals Verne's literary prowess not only for his foresight in predicting new forms of travel, but also for his insights into humanity, society, history, and the world. This lecture will introduce students to the scope of Verne's novels and thoughts.
The free and online lecture is scheduled for August 25 at 1pm PST (4pm EST), so don't miss out!