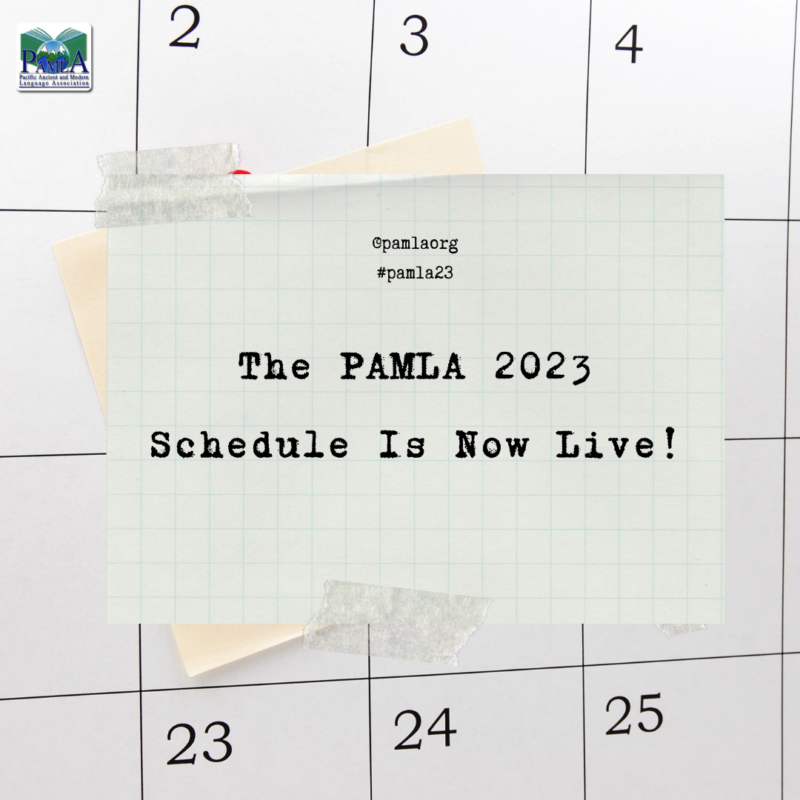 PAMLA is pleased to announce that our 2023 conference schedule is now live! You can explore the full schedule online; however, it is a tentative schedule (almost set in stone). Check out our Whova agenda, too!

While not mandatory, we also suggest that you go through a the list of special events so that you can a reservation at pamla.ballastacademic.com by clicking on Registration. This helps us estimate how many will be there for the event.
We'd like to thank you all for your patience and understanding during these unprecedented times. To ensure a fair and generous schedule for our community, know that we have done our best to schedule. And yet, while we are proud of the schedule as is, all complex projects like this are bound to have a few issues. Therefore, if there are any errors that you notice, please email your presiding officer and Executive Director Craig Svonkin at [email protected] as soon as possible.
Thank you to all of our patient and determined presiding officers for all of their help in the organizing of our 200+ sessions.