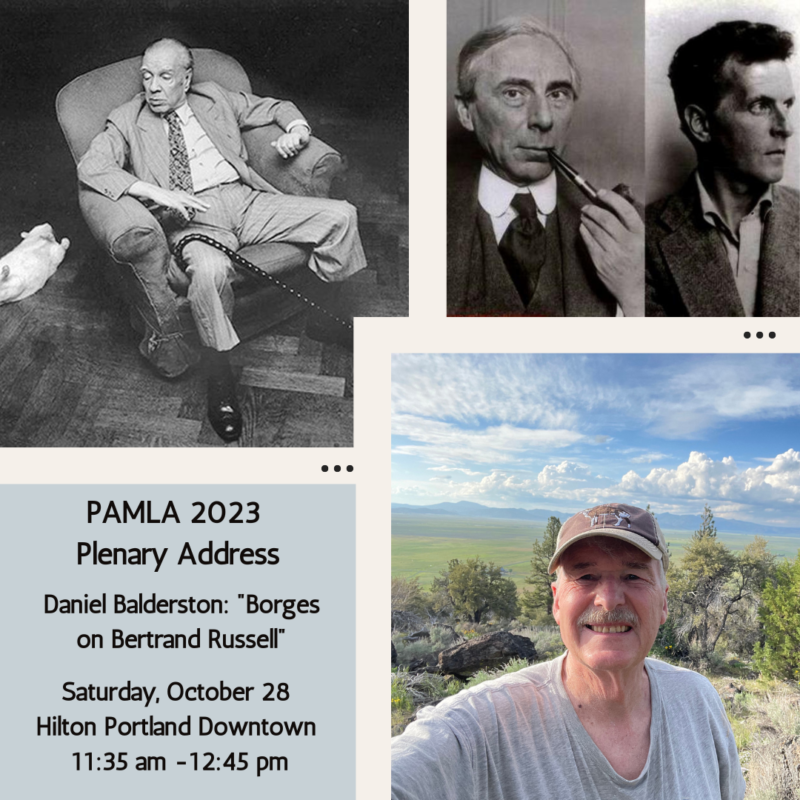 Please join us for our annual PAMLA Plenary Address on Saturday, October 28, at the Hilton Portland Downtown, from 11:35 -12:45 pm. Internationally renowned Jorge Luis Borges scholar Professor Daniel Balderston will take us into the interdisciplinary, ever-referential world of Borges. In "Borges on Bertrand Russell," his exploration of Borges's lecture notes from 1954, with Borges' only reference to Wittgenstein, Balderston will explain a large collective project (involving colleagues here, in Argentina, and elsewhere) to make sense of some thirty notebooks.
Daniel Balderston is Andrew W. Mellon Professor of Modern Languages at the University of Pittsburgh, where he directs the Borges Center and edits the journal Variaciones Borges. His recent books include How Borges Wrote (2018, Spanish and French versions also available), Lo marginal es lo más bello: Borges en sus manuscritos (2022), Leído primero y escrito después: Aproximaciones a las obras de Roa Bastos, Piglia y Saer (2020), Los caminos del afecto (Argentine edition 2022, Colombian edition 2015), and a co-edited anthology, Vidas escandalosas: Antología de la diversidad sexual en textos literarios latinoamericanos de 1850 a 1950 (2021).
Event is free and open to anyone interested.