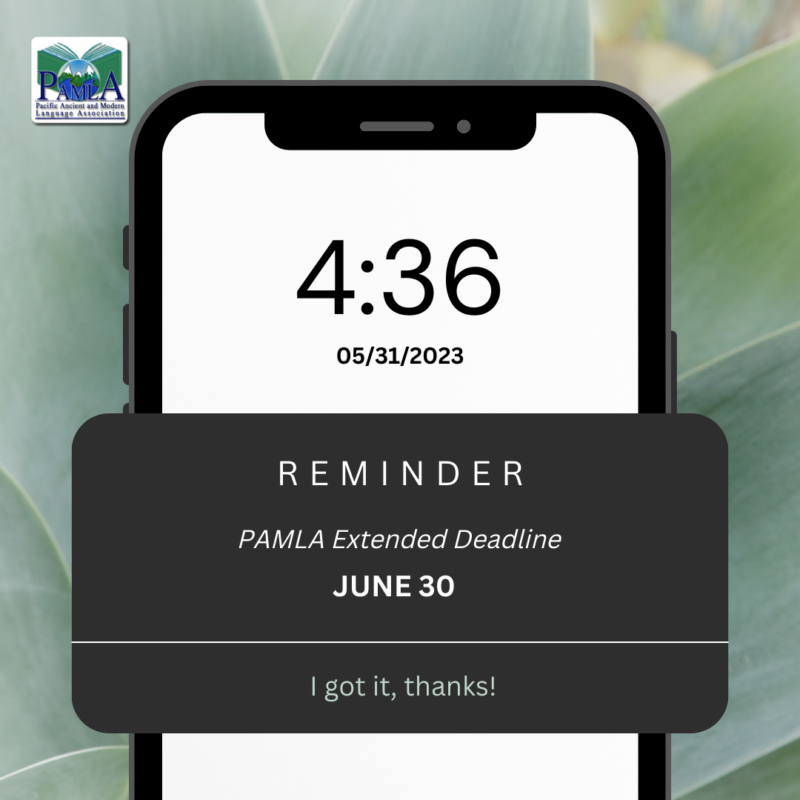 As of June 1, PAMLA 2023 is now entering the Extended Deadline period for sessions that do not have enough submissions to invite (three proposals minimum for a panel, and four proposals minimum for a seminar or roundtable–sessions with more proposals may also join the Extended Deadline list).

The Extended Deadline period will take us to June 30, but presiding officers can invite once they've received that required minimum number of proposals.
This Extended Deadline period gives you scholars and authors who might have missed the initial deadline a bit more time to propose to one of our 200+ approved sessions: https://pamla.ballastacademic.com/Home/CFP
But don't delay your proposal. This is a First-Come-First-Served Extended Deadline. Presiding officers can invite proposals they wish to as soon as they have received enough proposals to form a full session.
Top Tips to Help Presiding Officers to Fill Sessions
1.) Email Experts: Do feel free to reach out to experts in the field, especially if they are located on the West Coast.
2.) Advertising Your Session: If you have not done so, do post a CFP across list-servs, social media, as well as across these platforms:
3.) Email PAMLA: If you have done all you can do and are still struggling to fill a session, please reach out to Executive Director Craig Svonkin ([email protected]) or Assistant Director Sonia Christensen ([email protected]) to ask to be put on a list for help with CFPs.
4.) Keep Trying: Don't give up hope. Keep emailing folks, posting CFPS, posting to social media, and working to get the word out about your session.