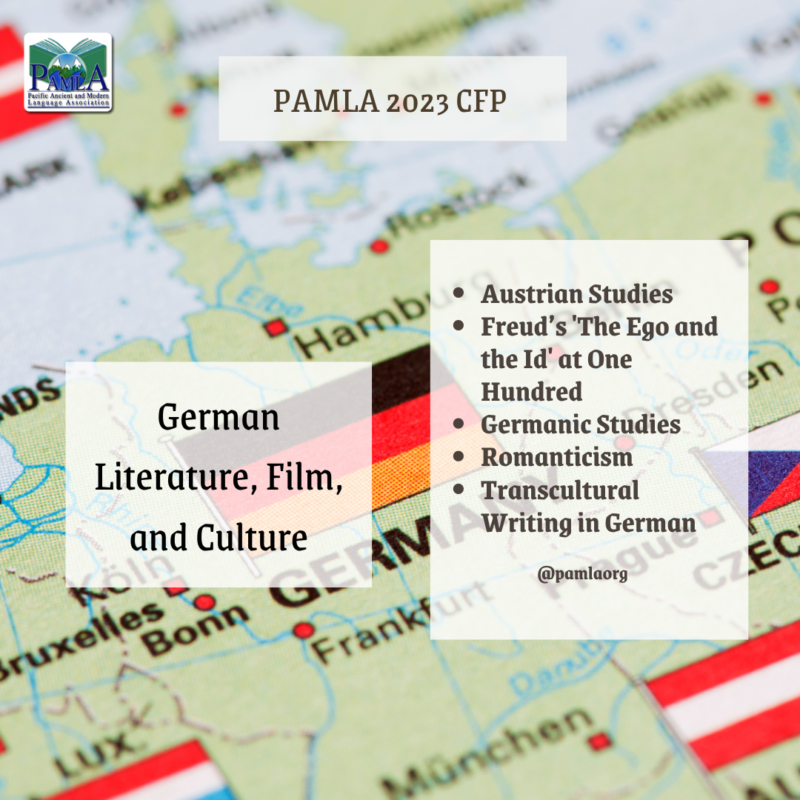 PAMLA 2023 is pleased to highlight our open sessions featuring German language, literature, film, and media including:
Austrian Studies
Freud's 'The Ego and the Id' at One Hundred
Germanic Studies
Romanticism
Transcultural Writing in German
The deadline is June 30th or when the sessions are filled.
We have many more sessions open at our CFP page! We look forward to reading your submissions, and hopefully, seeing you in Portland this October.