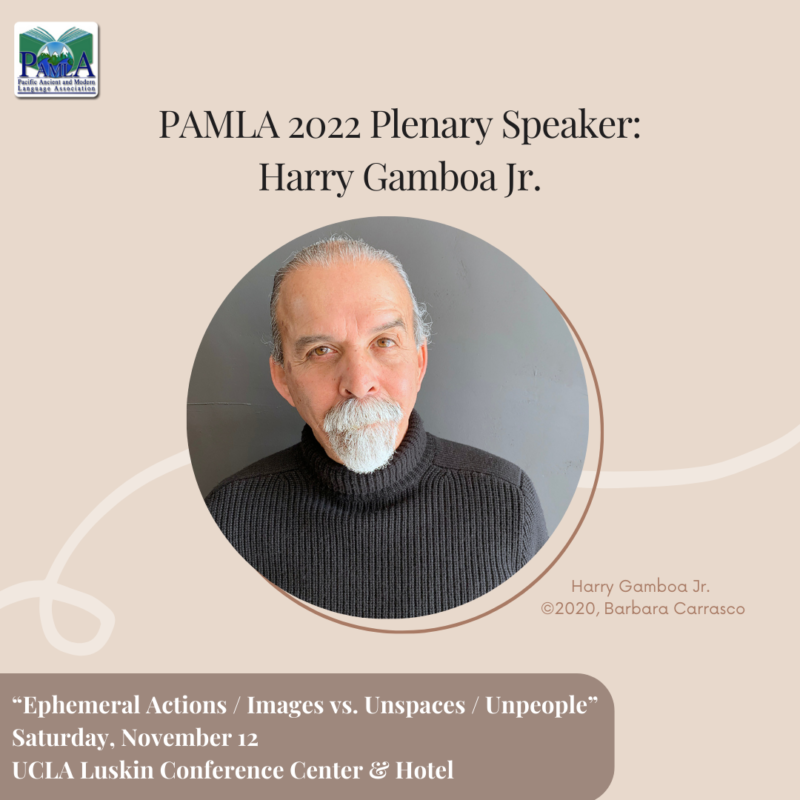 PAMLA 2022 Presents: Harry Gamboa Jr.
PAMLA is proud to announce our Plenary Address speaker for Saturday, November 12 at the UCLA Luskin Conference Center & Hotel from 11:30 M to 12:45 PM in Centennial CD: Harry Gamboa Jr. In his Plenary Address, "Ephemeral Actions / Images vs. Unspaces / Unpeople," Gamboa will explore how human beings perform ephemeral actions/images in the interstitial contemporary unconscious of the Los Angeles urbanscape.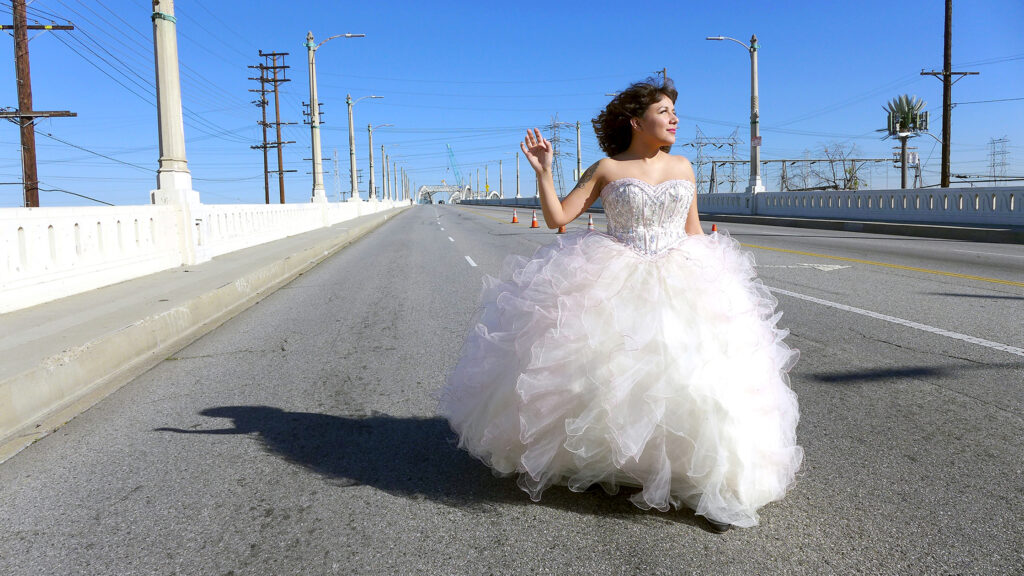 Harry Gamboa Jr. is a renowned essayist, photographer, performance artist, and director. He is Director of the Photo/Media Program at the California Institute of the Arts, founder and Director of the international performance troupe, Virtual Vérité (2005-2017), and co-founder of Asco (1972-1985), a Los Angeles-based performance group.
In "Ephemeral Actions / Images vs. Unspaces / Unpeople," Gamboa will discuss, with the accompaniment of images, the Los Angeles urbanscape as a vast terrain containing co-existing "unspaces" and "unpeople" who often come to "life" as misleading stereotypes via popular cinematic, television, and electronic media. The imagination of the world is riveted by the implied possibilities of a virtual social and cultural ground zero that implodes its own myths. The synthetic atmosphere/environment brings together an array of invasive and misdirected flora/fauna that are framed by architectural, political, and economic barriers.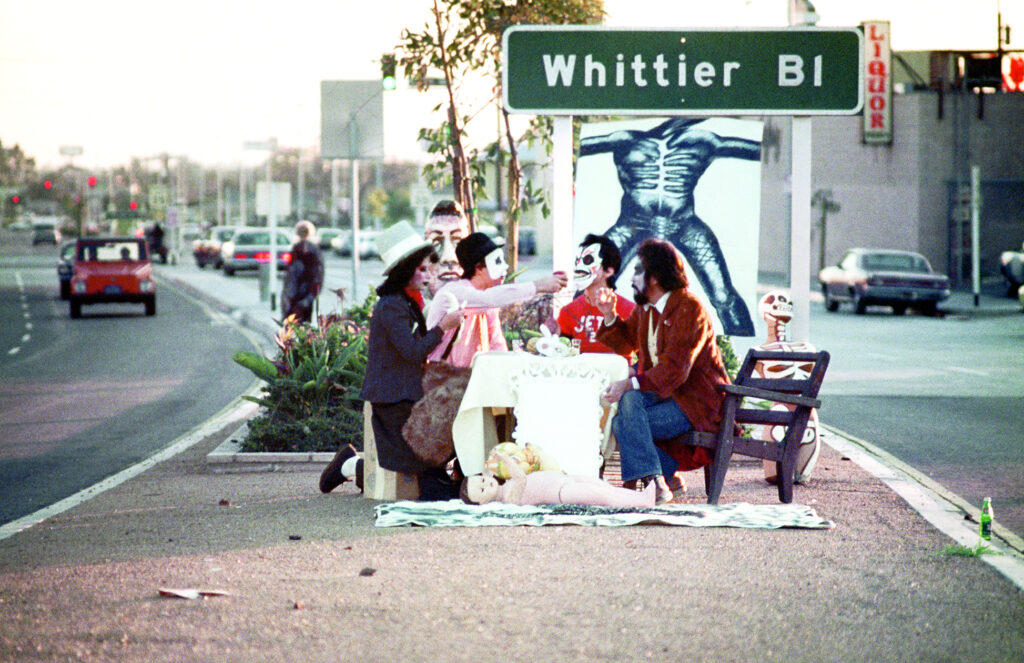 Gamboa's work has been exhibited and/or collected nationally/internationally: AltaMed Art Collection (2022); J.P. Getty Museum (2021), Los Angeles; Ludwig Museum, Cologne, Germany (2020); Museum of Contemporary Art, Los Angeles (2020); Smithsonian National Portrait Gallery, Washington D.C (2019); Whitney Museum of American Art, New York; Autry Museum of the American West (2018); Whitney Museum of American Art, New York (2016, 2015, 1995 Biennial); Smithsonian American Art Museum (2014); Tate Liverpool, Liverpool, England (2013); Museo del Palacio de Bellas Artes, Mexico City (2011); Los Angeles County Museum of Art (2011); Centre Pompidou, Paris, France (2006), among others.
His work has also been featured in The Los Angeles Times, The New York Times, The Wall Street Journal, Frieze, Aperture, Spike, Rolling Stone (Milan), USA Today, Variety, Le Monde (Paris), Variety, Artforum, Art in America, Flash Art, Apollo (London), DW (Berlin), NPR, Terremoto (Mexico City), The New Yorker, Vanity Fair, Art Monthly (London), and El País (Madrid).
Gamboa is the author of Xoloitzcuintli Doppelgänger: And Other Stories and Urban Exile: Collected Writings of Harry Gamboa Jr. (University of Minnesota Press). His essays also appear in Pfeil No. 10 & 12 (Hamburg), Exploring Commonism: A New Aesthetics of the Real (Antwerp), ArtsEverywhere (Ontario, Canada), and Lennox: A Colorful Place to Land (East of Borneo Press).
Gamboa has received numerous awards: Rockefeller Foundation (2004), the Durfee Foundation Artist Award (2001), the Flintridge Foundation Visual Artist Award (2000), the Gluck Foundation (1998–1999), the J. Paul Getty Trust Fund for the Visual Arts (1990), the California Arts Council (1996), Art Matters, Inc. (1996), and National Endowment for the Arts (1987 and 1980).
Please mark your calendar, Saturday, November 12, for this very special PAMLA event: PAMLA's Plenary Address featuring Harry Gamboa Jr., one of the highlights of the 2022 PAMLA conference. We hope to see you there!