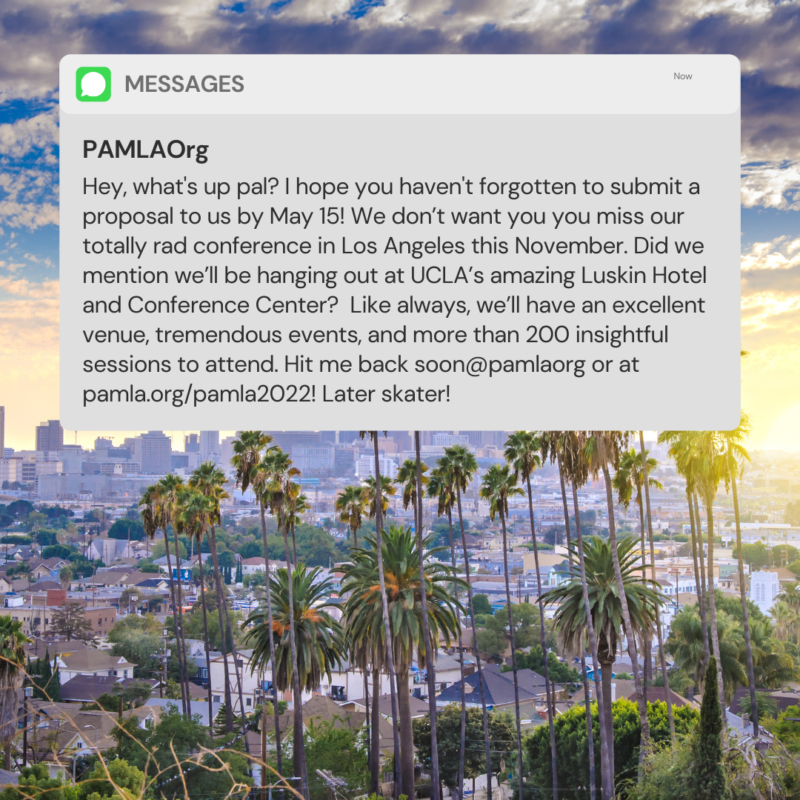 PAMLA 2022 Conference Los Angeles: November 11-13, 2022
At the beautiful UCLA Luskin Hotel and Conference Center right in the heart of LA!
Please check out our CFP list with 200 approved sessions you can propose a paper to!
Join us for our friendly, fun Humanities conference dedicated to the study of literature, languages, media, and culture!
To propose a paper, visit our conference portal here: pamla.ballastacademic.com, and check out our CFP List, and then submit your proposal to one of our 200 approved sessions!