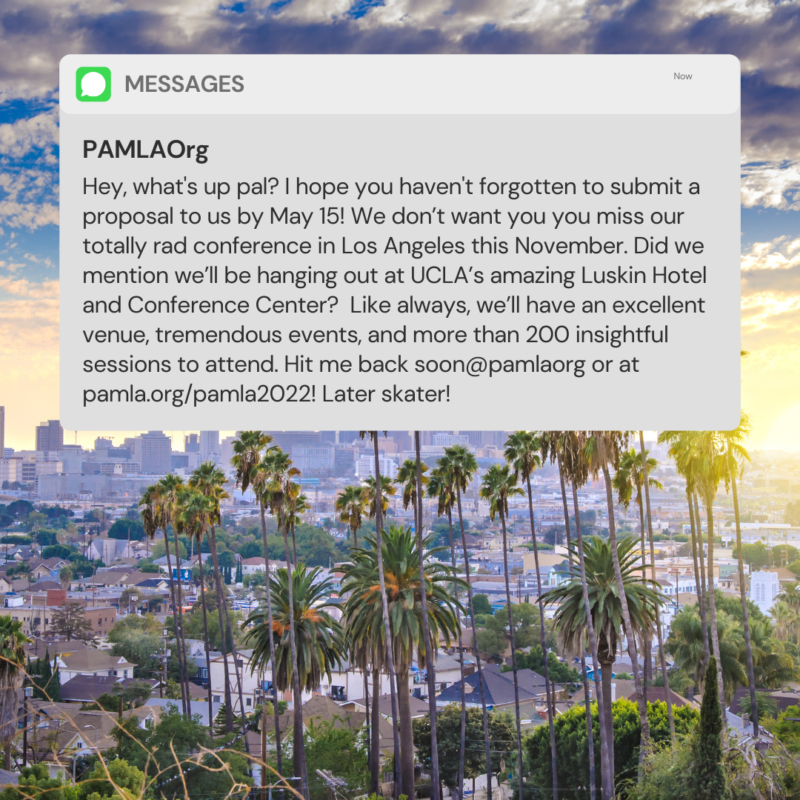 PAMLA 2022 Conference Los Angeles: November 11-13, 2022
At the beautiful UCLA Luskin Hotel and Conference Center right in the heart of LA!
UPDATE: Please check out our CFP list with over 100 approved sessions you can still propose a paper to during our Extended Deadline Period (until sessions fill, or July 10, whichever comes first)!
Join us for our friendly, fun Humanities conference dedicated to the study of literature, languages, media, and culture!
To propose a paper, visit our conference portal here: pamla.ballastacademic.com, and check out our CFP List, and then submit your proposal to one of our 100+ approved sessions still open to submissions!