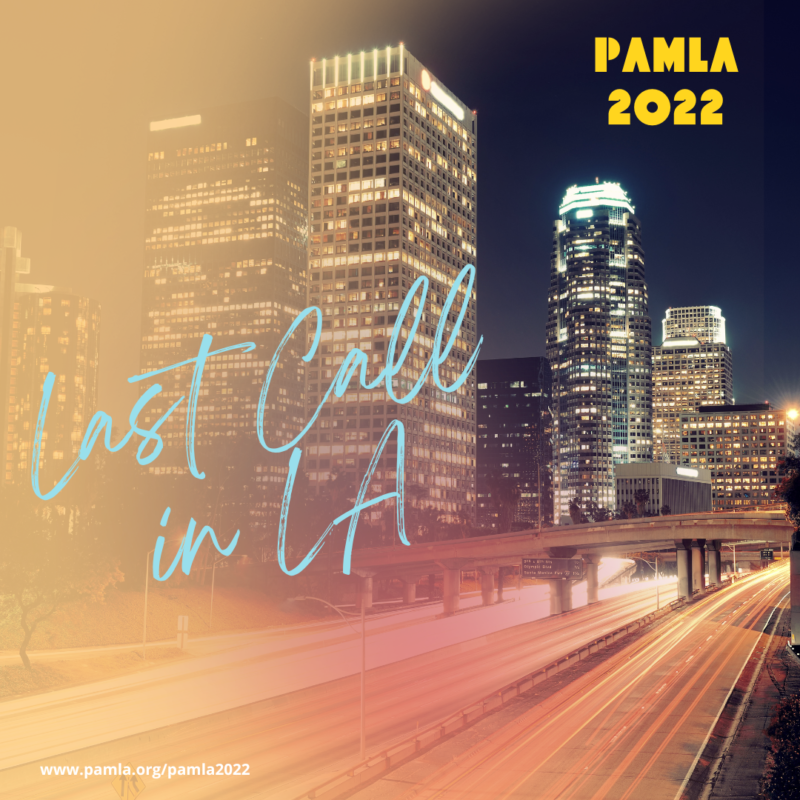 Announcing our final extension for paper proposal submissions to the 119th annual PAMLA conference, which will take place at the UCLA Luskin Hotel and Conference Center in Los Angeles, California between November 11-13, 2022!
What is PAMLA 2022 Last Call in LA?
PAMLA 2022 Last Call in LA hopes to encourage those who have not had the time to submit a paper proposal yet to do so, especially those who are new to our organization and community. We still have around 30 open sessions that are in need of more paper submissions. Submit your proposal right away, as these sessions will close when filled! Do not delay to submit to a session you find interesting. And please encourage a student, friend, or colleague of yours to submit as well!
Submit today, share this information with your chums, and don't miss out on this fabulous conference, filled to the brim with fun activities, insightful sessions, and a diverse and supportive academic and artistic community. We look forward to reviewing your submissions! https://pamla.ballastacademic.com/Home/CFP