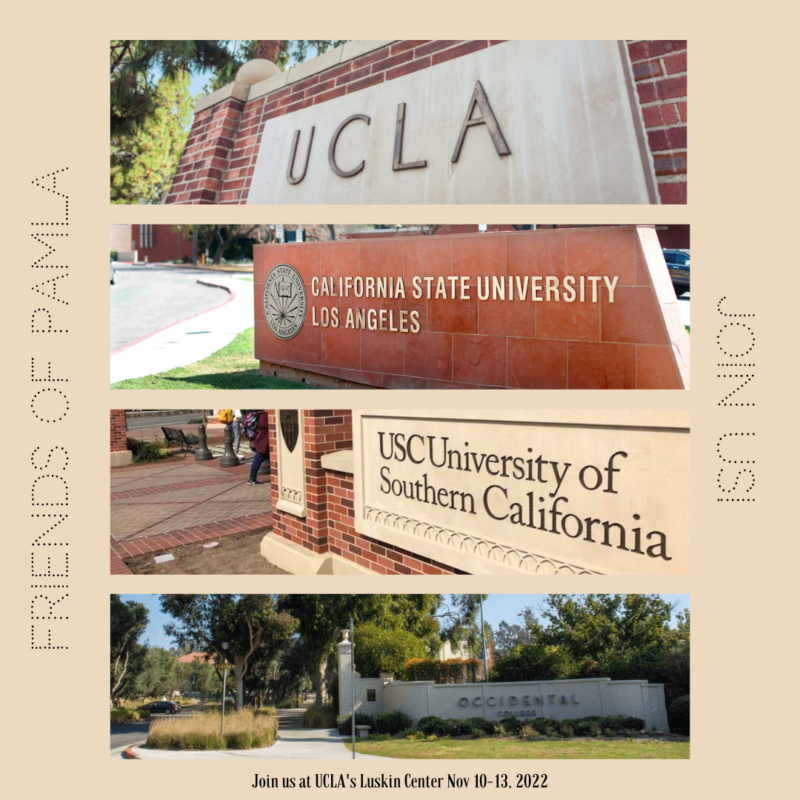 PAMLA is proud to announce that students and faculty of our host universities, UCLA, USC, California State University-Los Angeles, and Occidental College, are invited to attend our PAMLA 2022 Conference (Thursday evening, November 10- Sunday evening, November 13) for free, as long as they aren't on the conference program/schedule. Receiving free admission to this year's PAMLA Conference at the UCLA Luskin Conference Center? A huge win! (Those on the conference program, however, still need to pay.)
So, if you'd like to join us for a wonderful conference experience, or you have a friend who might like to attend, and you are from UCLA, USC, Cal State LA, or Occidental College, come on by–for free!
To see the conference schedule, go here (https://pamla.ballastacademic.com/Webforms/Schedule.aspx).