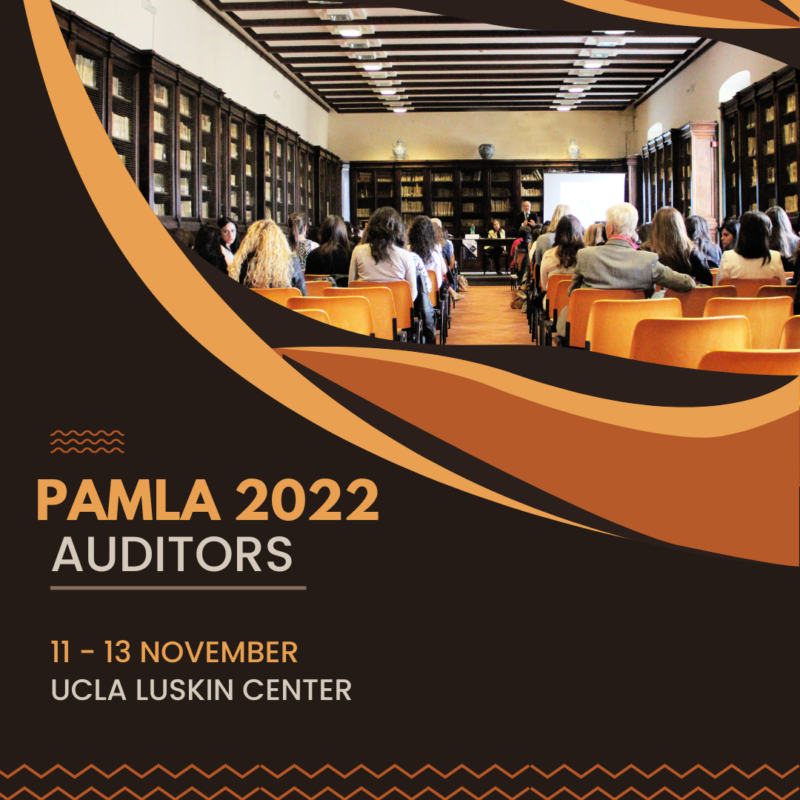 Friends of PAMLA, are you considering coming to attend our conference, but are not interested in presenting or chairing? Do you have a family member or friend that you want to invite to the conference to share in all of the intellectual fervor and festivities? Well, we have a surefire deal for you. We are offering our auditor fee of $50 to join us for the three days (Nov. 11-13) at the UCLA Luskin Center in Los Angeles, CA!
You can sign up at our conference portal here by registering and paying for the Auditor option in the Registration tab.
Remember, however, that anyone scheduled to present, preside, or chair cannot use this Auditor payment option.Moreover, current University of California – Los Angeles, California State University – Los Angeles, University of Southern California, and Occidental College students and faculty students who wish to attend the conference but who are not on the conference program (not presenting or chairing) may do so for free, given the generous donations from UCLA's Department of English, Cal State LA's Department of English, USC's Writing Program, Occidental College, and the CMRS Center for Early Global Studies at UCLA. If you are from UCLA, Cal State LA, Occidental College, or USC, simply email Executive Director, Craig Svonkin, to let him know that you would like to attend and which university you are from: [email protected].
We look forward to seeing all of our attendees and auditors in Los Angeles for an action-packed PAMLA 2022 conference!