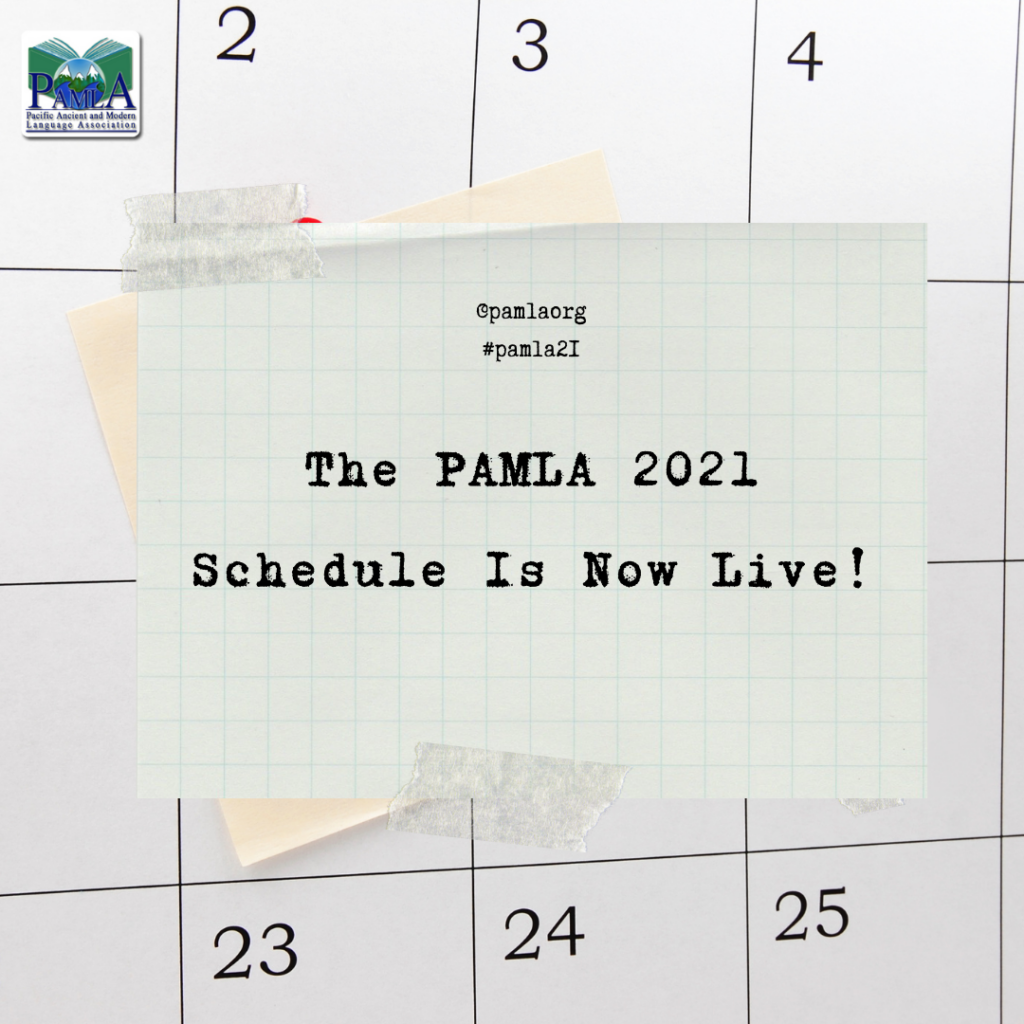 The Pacific Ancient and Modern Language Association (PAMLA) is pleased to announce that our 2021 conference schedule is now live! You can explore the full schedule (https://pamla.ballastacademic.com/Webforms/Schedule.aspx); however, it is a tentative schedule, so there still might be a few kinks in the system. It is, after all, a hybrid schedule, one part in-person panel days in Las Vegas, NV at the Sahara Las Vegas Hotel (Thursday and Friday, Nov. 11-12) and the other part virtual (Saturday and Sunday, 13-14). If you see anything that you think needs changing, please email your presiding officer and PAMLA Executive Director Craig Svonkin: [email protected].
We'd like to thank you all for your patience and understanding during these unprecedented times. To ensure a fair and generous schedule for our community, know that we have done our best to schedule over a thousand participants from across the globe in between four days. And yet, while we are proud of the schedule as is, all complex projects like this are bound to have a few issues. Therefore, if there are any errors that you notice, please email your presiding officer and Executive Director Craig Svonkin at [email protected] as soon as possible.
Thank you to all of our patient and determined presiding officers, too, for all of their help in the organizing of PAMLA's 250+ sessions. Considering the very real concerns surrounding COVID-19 this year, we are so pleased to see our community band together and figure out how to keep PAMLA going and thriving through uncertain times like these.