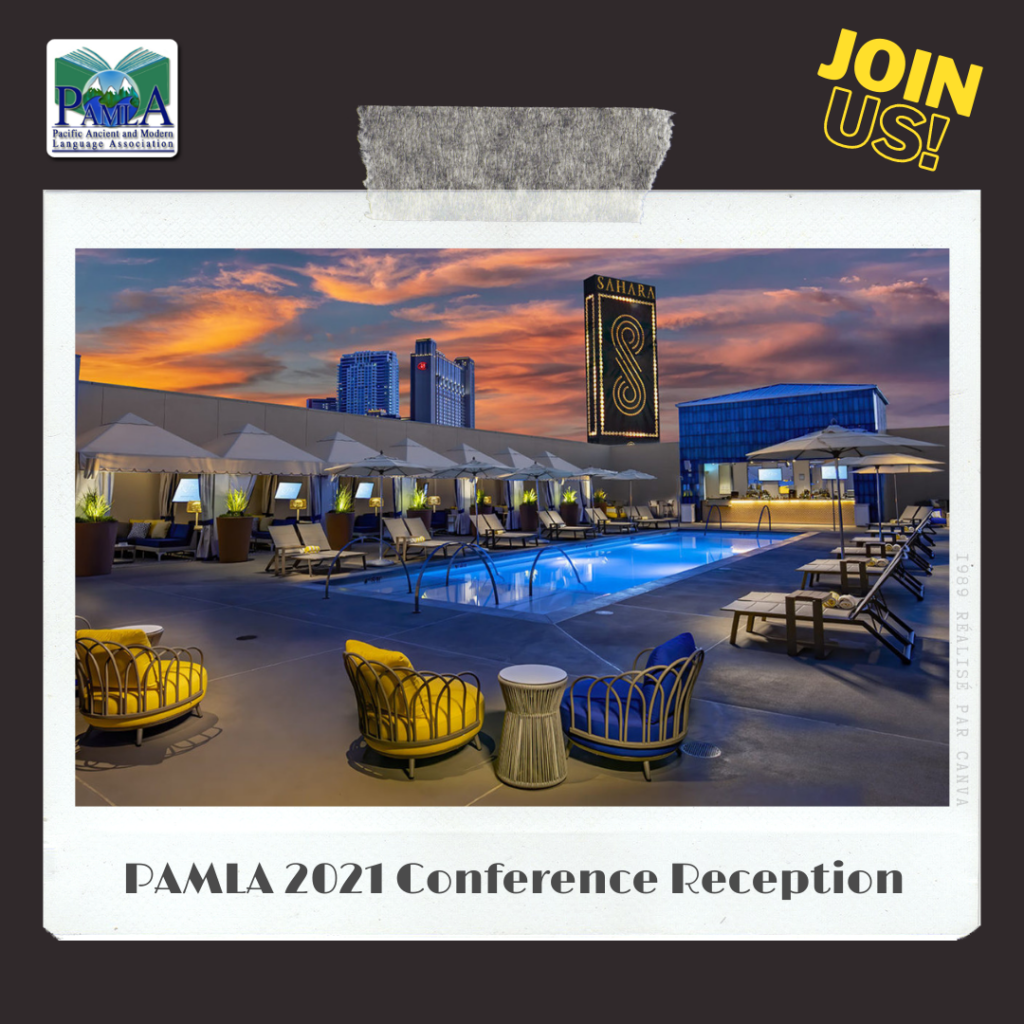 We are excited to invite all of PAMLA's in-person conference attendees to our PAMLA 2021 Conference Reception! Please join us for our fabulous, outdoor PAMLA Azilo Reception, at the Sahara's lovely, spacious, outdoor Azilo Ultra Pool (no swimming will take place). Join us for delicious free hors d'oeuvres and a cash bar, plus great conversation, jazz music, and camaraderie. Thursday, November 11, from 6:30 – 9:00 pm.
The reception will also include live music from The Uli Geissendoerfer Trio, whose music is firmly situated in the tradition of Trio Jazz from Oscar Peterson to Chick Corea. At their live events, the Uli Geissendoerfer Trio features their own compositions and their arrangements of standards. Go here to preview some of their music: https://uligeissendoerfer.bandcamp.com/album/long-way-home.
The PAMLA Reception is one of the highlights of the PAMLA Conference. We really hope you will able to join us.
The event is free to all PAMLA conference attendees!
Mark it on your calendar and double check our schedule!