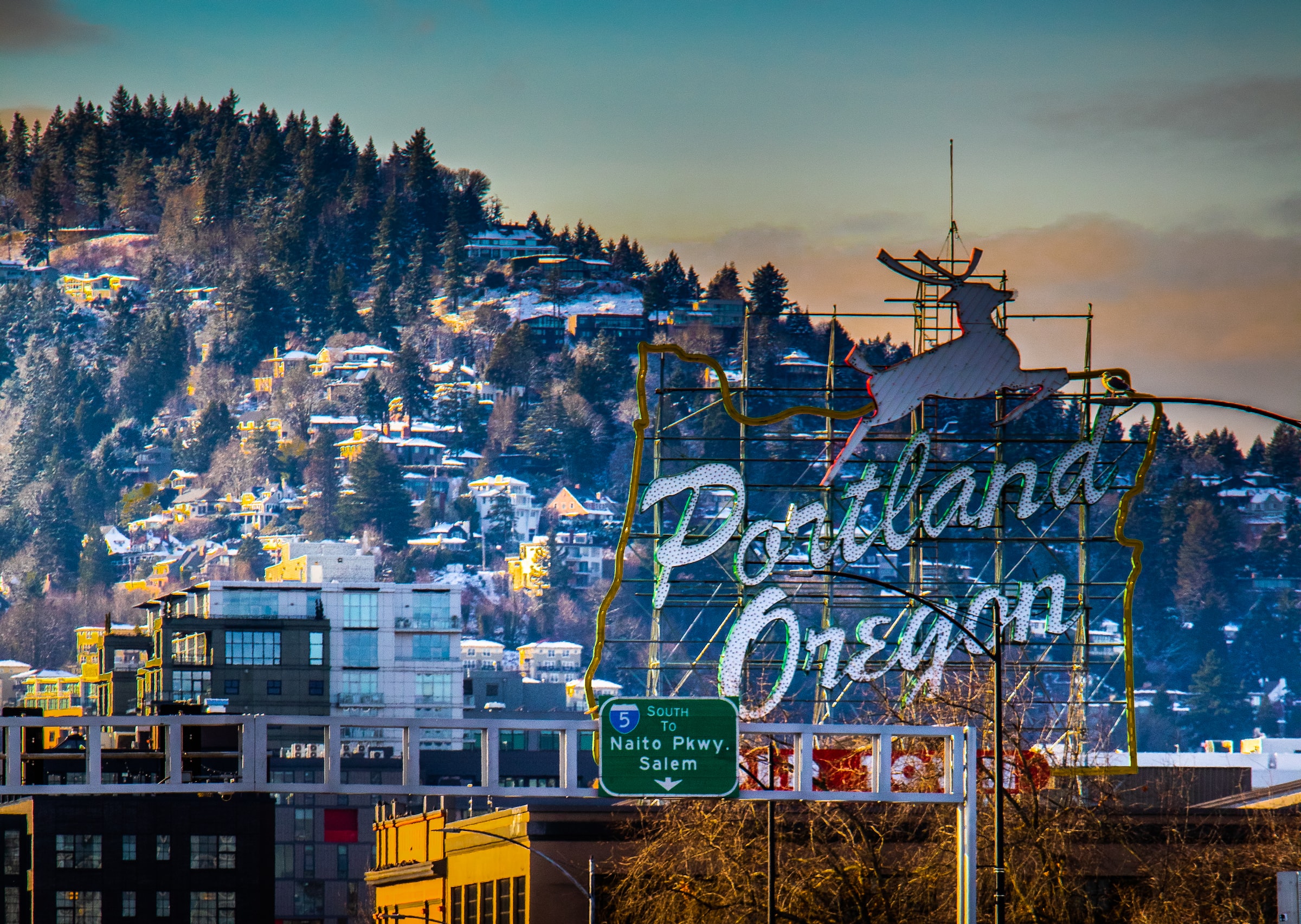 PAMLA 2023 Portland: "Shifting Perspectives"
The 120th annual PAMLA Conference will be held between October 26-29, 2023 at the Hilton Portland Downtown in Portland, Oregon.
PAMLA welcomes special session proposals for the 2023 PAMLA conference in Portland, Oregon in November 2023 on topics of scholarly interest that are not too close to the topics of our general (standing) sessions (see below to find a list of PAMLA's general/standing sessions).
You may still submit a proposal for a special session: https://pamla.ballastacademic.com/.
Our CFP list and system for paper proposals is now available: https://pamla.ballastacademic.com/.
While we welcome special session proposals on a wide variety of topics, we are particularly interested in special session proposals that engage with the 2023 PAMLA Conference Theme: Shifting Perspectives.
For PAMLA 2023, we look to a figure born in 1899 as the exemplary writer for our times: Jorge Luis Borges, the great Argentine essayist, storyteller, and poet, whose life works might best be considered as an ideology and literary theory unto itself.
The oeuvre of Borges enacts a brace of literary innovations that continue to be relevant and influential. These include uses of intertextuality, metaphysical musings, labyrinths, time, consciousness, dreams, the doubling of the self, as well as juxtapositions of mathematical precision and fantasy. His narrative and poetic texts are characterized by a series of motifs and philosophical underpinnings that subtly, yet pervasively, guide the reader toward a larger questioning of boundaries between reality and fiction.
Borges has been described alternately as apolitical, anti-totalitarian, anti-fascist, pro-Pinochet, anti-democracy, pro-democracy; in short, the nuance, play, and apparent contradictions between and within his written work and his interviews echo the fates of good readers and bad readers in his stories. Borges hereby urges us to empathetically shift perspectives and question our world as well as our assumptions about the rules that govern it, whether that means refusing political or aesthetic dogma, rejecting facile "readerliness," or throwing out generic and cultural expectations.
Crucially, Borges's work engages in surprising reversals, as in "The House of Asterion," in which we are treated to the minotaur's version of the myth of the labyrinth. Taken together, these motifs underpin a series of texts that destabilize any unitary perspective while nurturing instead complex and compelling histories, puzzles, and interpretations.
Inspired by the fiction and nonfiction of Jorge Luis Borges, our 2023 PAMLA Conference theme is "Shifting Perspectives." How might we apply this dynamic to our respective fields of study and shine a light on new approaches, thereby engaging in the critical and theoretical processes of shifting our own views and exploring the results? How might we shift perspectives in terms of our scholarly and intellectual pursuits, our world views, our creative writing, and our teaching?
Some natural connections with this theme might be found in topics such as:
Shifting Academia: What is a scholar? (digital humanities, public-facing humanities, expectations for scholarship, independent scholars)

Double-consciousness: Looking at oneself through two different sets of eyes

Hybridity: Mestizo, Hapa, code-switching, whiteness, passing, colorism, multiethnic/mixed families, nanobots, cyborgs, etc. How does hybridity in all of its forms push us to look at society through two (or more) sets of eyes?

The many facets of La Malinche: betrayed daughter, translator, traitor, mother of mestizaje, survivor, icon

Reader-Response Theory

Derrida, slippage

Disciplinary divisions: techies and fuzzies—dichotomy, Venn Diagram, or spectrum

Pandemic: Perspective shifts, cultural pressures and shifts related to this universal event, including isolation vs. human connection, perspectives on socialization, approaches to teaching (Zoom and other new methods), etc.

Neurodivergence and/in society

Intersectionality in reading, creating, and interpreting: "No more separate spheres!"

Death and Rebirth

The Mandala Effect

Voice and narration

The Phillip K. Dick effect—everything is real and unreal (left/right politics)

Relativism: can we achieve truth?

Postcolonial theory

Gender spectrum

Ageism: Alzheimer's, "Boomer," and other delights –expectations and realities of aging

Animal rights

The Anthropocene

Music: long songs and small songs—waves, counterpoints, and TikToks, oh my!

News and (info/enter)tainment

Smart phones: shifting perspectives on news and policing

And (naturally), Borges
*PAMLA encourages special session proposals with alternative formats, such as roundtables, workshops, creative conversations, etc.; PAMLA encourages session proposals that will welcome paper proposals from a wide variety of scholars, not just scholars from the presiding officer's host institution.
*PAMLA hosts the following General/Standing Sessions (So please make sure that your special session proposal does not merely replicate the topic of one of these existing General/Standing Sessions):
21st-Century Literature; Adaptation Studies; African American Literature; American Literature before 1865; American Literature 1865-1945; American Literature after 1945; Ancient-Modern Relations; Anime and Manga; Architecture, Space, and Literature; Asian American Literature; Asian Literature; Austrian Studies; Autobiography; Bible and Literature; British Literature and Culture: To 1700; British Literature and Culture: The Long Eighteenth Century; British Literature and Culture: The Long Nineteenth Century; British Literature and Culture: 20th and 21st Century; Carceral/Prison Studies; Children's Literature; Classics (Greek); Classics (Latin); Coalitional Feminisms; Comics and Graphic Narratives; Comparative American Ethnic Literature; Comparative Literature; Comparative Media; Composition and Rhetoric; Creative Writing; Critical Theory; Cultural History; Digital Studies; Disability Studies; Disney and Its Worlds; Drama and Society; East-West Literary Relations; Film and Literature; Film Studies; Folklore and Mythology; Food Studies; French; Gay, Lesbian and Transgender Literature; Germanic Studies; Gothic; Hip Hop Poetics; Indigenous Literatures and Cultures; Italian; Italian Cinema; Italian Ecocriticism; Jewish Literature and Culture; Latina/o Literature and Culture; Linguistics; Literature & the Other Arts; Literature and Religion; Medieval Literature; Middle English Literature, including Chaucer; New Italians; Oceanic Literatures and Cultures; Old English Literature, including Beowulf; Poetry and Poetics; Post-Colonial Literature; Religion in American Literature; Rhetorical Approaches to Literature; Romanticism; Science Fiction; Shakespeare and Related Topics; Spain, Portugal, and Latin America: Jewish Culture & Literature in Trans-Iberia, Spanish and Portuguese (Latin American); Spanish and Portuguese (Peninsular); Teaching with Media and Technology; Teaching Writing Across the Disciplines; Television Studies; Travel and Literature; Veterans Studies; Video Game Studies; Western American Literature; Women in Literature; Young Adult Literature and Culture.
Other Special Session Topics
As always, we welcome special session proposals (due February 1, 2023 via our online special session proposal system: pamla.ballastacademic.com) on the preceding topics related to our conference theme, but also on other topics of broad interest (in other words, special session proposals will be entertained that do not connect to the conference theme, as well as proposals that do). This year, we are particularly interested in special session proposals broad enough to perhaps justify becoming general (standing) sessions after three successful years as special sessions.
For example, PAMLA's board would welcome special session proposals on topics such as:
Multilingual American Literature (in other languages than English, or in English and other languages, both)

Arabic Literature and Culture

ASL

Audiences or Reader Response Theory

Audio (or Sound) Studies

Banned, Burned, or Censored: A Roundtable About Free Speech and Books

Books: perhaps including Textual Studies, Materiality, History of the Book, etc.

Class or Marxist Literature, Film, and Culture

Creative Writing: Drama or Creative Writing: Creative Nonfiction or other topics of interest

Fan Fiction or Fan Studies

Futurisms (to include Afrofuturism, Indigenous Futurism, etc.) Or Multi-Ethnic Futurisms

Hmong

Immigrant Studies (Or Movement, Migration, and Immigration)

Infrastructure Studies

Interdisciplinary or Innovative sessions

Teaching of Literary Works (focusing on a particular work)

Modernism

Multi-ethnic German

Museum Studies

Objects, Stuff, and Things; Object Studies

Pedagogy

Performance Studies

Portuguese

Posthuman or Animal Studies

Posthumanities

The Postmodern

Slang, Languages, and Dialects (or Underground Languages)

Sociolinguistics

Spatial Studies

Transcultural (or Transnational) Literature

Translation Studies

Vietnamese
If you have any questions, please contact PAMLA Executive Director Craig Svonkin ([email protected]) or PAMLA President Yolanda Doub ([email protected]).